JERN® 14EH loudspeaker and MJ Acoustics Ref I Mk4 subwoofer by Greg Voth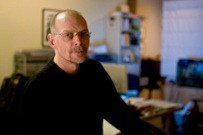 "Wow. Heavy." My first thought as I removed each JERN® 14EH cast iron speaker from its box. At nearly 30 lbs. each, the 14EH's made an early impression. Our loft is large and not the typical space that a 13-14 inch tall speaker (including its thick rubber ring base) can dominate. With the JERN® 14EH speakers specifically designed to be mated with subwoofers handling the low frequencies, they accompanied a pair of MJ Acoustics Reference I MkIV subwoofers for review, also to be reviewed. David Lalin, the owner of Audio Intelligence and distributor and seller of both the JERNS and MJ Acoustics brands for the US Northeast territory, pointed out that the glass plate atop a pair of Reference I Mk4s would make perfect stands for the 14EH loudspeakers under review. Good idea!
I placed a 14EH on the top floating glass surface of each subwoofer and thought it was an excellent height – the Reference I's stand 30.25" tall from the floor to the top glass panel (without their spikes). With the subs and 14EHs sitting just inside my Double Impacts, 6 feet apart, tweeter to tweeter, and 5 feet from the front wall, I started some early listening over the next few days. Eventually, I had to switch back to my Tekton Double Impacts to complete two reviews already in progress.
A couple of weeks later, with those pressing reviews out of the way, I reconnected the JERN® 14EH cast iron speakers (pronounced 'yearn') but left the two subs off – I wanted to hear the character of the 14EH speakers alone. Without augmenting their sound, that would happen soon enough. I ran a lot of different music through them for a long day, looking for things the JERN speakers responded well on. The JERNS are blessed with detailed imaging, snappy, fast transient response, and render micro details better than most other speakers I've heard. They're designed to work primarily with a sub or pair of subs; the 14EHs lack low-frequency output, leaving lower frequencies the job of the t=subs used. While their overall frequency response was indeed listenable, this lack of low-frequency response left me wanting. I decided only one day of listening, without the subs, was enough.
Birth of the Cast Iron speaker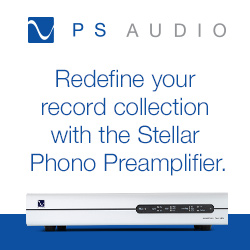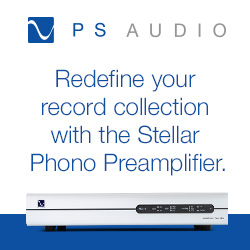 From the JERN site, I learned that Soren and Peter Dissing are co-owners of Dansk Skalform A/S, a Danish foundry and family-owned casting company established by their father in the '70s. The foundry, based in Aars, Denmark, is one of the world's leading high precision casting companies, renowned for its complex engine castings for the likes of BMW, Rolls Royce, Porsche, and Land Rover-Jaguar, amongst others.
Also an audiophile, Soren Dissing had long dreamed of developing a speaker cast from iron, and after many years of planning, the prototype of the Series 1 Jern speaker was cast. Dissing knew this venture "required someone with audio engineering experience and the knowledge of cast iron and its properties to perfect his concept." Enter Ole Lund Christensen, an engineer and fellow audiophile who, like Dissing, also had a vision "to create speakers of pure music sound, both stable, silent and distortion-free; speakers which would play music unpolluted by the interference caused by diffraction waves, a curse of box-shaped cabinets."
Christensen had a recognized pedigree in acoustics, having designed some of the world's top recording studios. As the founder of the Gamut Company, he knew a thing or two about creating reputable amplifiers and speakers. The two men conversed, and Christensen sold his stake in his company and joined the Dansk Skalform team in 2016. JERN® Speakers was born. Quoting the site, "Soren's concept and Ole's 40 years of engineering expertise, brought to fruition their joint vision; and the result, the unique and highly revered JERN Speaker range – currently the only speaker cabinets in the world manufactured from cast iron."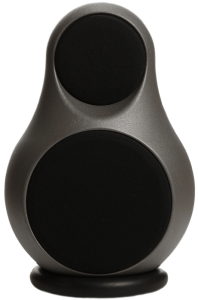 The JERN 14EH Cast Iron loudspeaker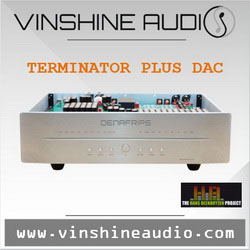 According to the JERN website, "[t]he JERN 14EH is the new revolutionary compact speaker from JERN. It is elegant and small, but it delivers High-End audio quality. The keys to its performance are its shape, components, and choice of materials. The JERN 14EH was developed to work with high-quality subwoofers. Therefore it is -6dB at 90 Hz. Our JERN 11, 12, and 15 can be used without a subwoofer. Due to less bass demanded from the woofer, the JERN 14EH can play louder with less distortion than the JERN 12. Due to the 8 Ohm impedance, the JERN 14EH is a very easy load for your amplifier. The JERN 14EH is the improved version of the JERN 14ES. The tweeter is specially made for JERN by Hiquphon. It has a longer linear excursion and 5 layers of damping liquid hand-painted on the dome. Two of the layers include metal dust, which gives the dome the special golden colour. The crossover capacitor is the superb sounding Mundorf EVO Silver/Gold/Oil capacitor. JERN® is not a mass producer of loudspeakers. Each speaker remains essentially hand-built by people with decades of experience at their fingertips."
The 14EH produces uncanny three-dimensional imaging that noticeably expands the soundstage. With a frequency range of 90-25,000 Hz, the JERN®14EH combined with a single subwoofer or dual subwoofers creates an unforgettable listening experience of great depth and detail. The reviewed pair were a handsome Nordic Black (Polar White, Casting Grey, and Fine Red also available).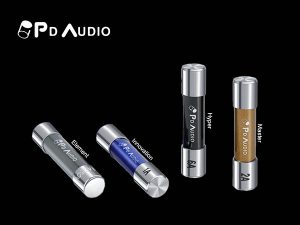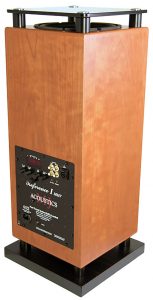 MJ Acoustics Reference I Sub-Base System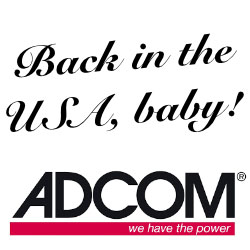 Paraphrasing the MJ Acoustics' site, the Reference I Mk4 subwoofer "has the muscle and flexibility to suit the largest of AV systems regardless of size." With a special Port-Tuned Vortex Baffle-Loaded system via internal baffles, this latest version of the Reference I takes the model to new heights in performance. The real estate required is smaller than the Mk3 requirement, but adding a glass top provides a welcomed aesthetic improvement for room and lifestyle integration."
Each Reference I Mk4 has a 250mm (10") Ultra long-throw driver with heavy-duty steel chassis & double magnets, powered by a 250-watt MOSFET Amplifier. Measuring just 11.8" square each, this pair of Reference I subs took up a small footprint but provided ample low frequencies while doubling as speaker stands, simplifying the setup. The review pair was finished in satin black ash, each fitted with a dark tinted 1/4" thick glass top plate that hovered 1.75" over the sub's upward-firing woofer. Each sub sports a down-firing port, aiding the Reference I in producing a frequency response from 13hz to 200hz. Indeed, ample lows for both audiophiles and cinephiles.
Quoting the site, the Reference I " feature list covers all the essential ingredients required to integrate an MJ into any audio system. The onboard microprocessor provides for extensive management of this feature set. Reference IMk4 is simple to use via its digital display confirming all your settings and can be controlled entirely from the main rear-panel buttons. With its small 300mm square footprint, Reference I Mk4 can be tucked away into the smallest of areas and so enhance the most lavish of main speakers discretely and unobtrusively. A 250mm Ultra Long-Throw sub-bass driver, digitally accurate crossovers, multiple inputs, High-Level cable option, M8 spikes, Reference I Mk4 is amazingly well equipped and ready for the most demanding movies and the most detailed bass lines."
Various menu options can be easily accessed with a press of the Reference I's Data knob. Easy adjustments can be made at each menu option by turning its rotary control. Of the many, the one I found most interesting was "Pha," which stands for Phase – necessary when the speaker and sub are overlapping in the same frequency and at the same volume. While many sub-manufacturers include a 0º/180º phase switch, the Reference I MkIV and MJA's other subs incorporate a full 0º to 180º adjustment for precise phase correction, allowing the user to select just the amount of phase correction needed.
Set Up with two MJA Reference I MkIV Sub Woofers and the Smart Remote app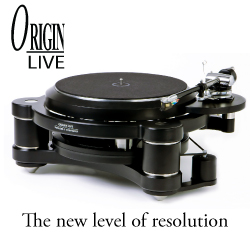 I contacted MJ Acoustics via email and received a response from Jeff Jefferis, the company's founder, designer, and managing director asking for info regarding my power amp and the speakers to be used with the Reference I subs. Jefferis responded within days with suggestions for crossover and gain settings for each of the four pairs of speakers I had on hand. He even called the following week to follow up; honestly, he couldn't have been more helpful.
Jefferis reminded me about MJA's Smart Remote app, which connects the user's phone with a module inside the subs to alter settings remotely. With the Smart Remote app, you can use the remote feature to set up, store and recall settings, raise the gain and lower the gains of both subs simultaneously. The app has a rich feature set, and you can make finite adjustments from the listening position on the fly. I downloaded the app from the Apple App Store, installed it, and received brief instructions on its use before firing up the subs with his recommended settings.
For the JERN® 14EHs, Jefferis recommended connecting as above, using the Hi+LO display and suggested that I set the Phase to zero degrees (factory default), as these speakers produce very little bass output and therefore did not require phasing with these subwoofers. He recommended setting the crossover to 100 Hz and the gain starting at -45db on each subwoofer and adjusting for personal preference depending on room acoustics, furnishings, and subwoofer placement. Once I had things dialed into my preference, I could add the settings to one of the app's four presets.
Jefferis told me that MJ Acoustics had been around for 25 years, though, at present, the company has had little penetration into the high-end market. He took pride in pointing out that MJA makes every part and assembles every product in-house, with nothing from China in their products. Jefferis commented that the Reference I MkIV might not be his preference for a subwoofer with the JERN®14EH. When I brought up this comment later, he responded, "Almost all the dealers so far have ordered Reference I Mk4 subwoofers because it enables them to be used as a stand also. It was this that generated the comment I made on the phone. While the Reference IMk4 will integrate perfectly, it is a good deal of overkill in its output and overall cost. Using any of our Reference Series or Master-Class subwoofers would be a perfect match; it leaves the issue over the stand to resolve."
Jefferis added, "We have been working on this for some time, and we recently sent out some pre-production versions of a modified stand we have for our speakers. This stand has a proposed small platform atop a pole that supports the 14EH and its rubber donut and a round cast iron base at ground level. This stand would allow for the use of the Reference 200-SR and other subs that can be moved about a room to minimize room modes. Jefferis added, "So, my recommendation would be to have a single Reference 200-SR subwoofer to provide the most economical bass addition to the JERN speakers. It is always better to have a pair, but for the most economical entry to adding a subwoofer from the MJ line-up, this is my recommendation."

Listening
The Billy Hart Trio's Soul Multi, from their 2009 Enja Records release, "Live at the Cafe Damberd," proved a fitting opening act. I'm not used to any bass in the loft other than that produced by the Tekton Double Impacts, which I find more than adequate, so hearing even lower frequencies spring forth bought surprise and a smile. Not a bad match, this JERN® 14EH / dual Reference I MkIV combo! Transients were crisp, low's were full, and the speed and responsiveness of the 14EHs showed off Hart's percussive chops.
This production was recorded live and sounded lifelike, delivering a rawness and edge-of-your-seat feel. Having seen Billy Hart live within the past month, I'm more familiar with his percussive banter, as his flourishes played around the sax lines throughout. On "Re-Traning, " On "Rent A Ent," the sax was dominant and raspy good, with surprising resonance. Billy's kit sounded quite full as he commanded our loft space with his characteristic bravado. Both active lights on the SBS S2 Pro power amp flashed up a storm, displaying the impact, and the sax was dominant and raspy good, with surprising resonance. On "Live At The Cafe Damberd," the saxophone was literally in the house, as the JERN® 14EH and MJ Acoustics Reference I Mk4 subs split the duty, displaying the full range of this terrific trio's powers – and the power of this solid audio pairing.
A click later, and I'm listening to "Too Much to Ask" by Moonchild from 2019's Little Ghost (Moonchild). Their Neo-Soul sound is sexy and quite sophisticated for musicians so youthful. The lower frequencies had enough punch that I worried my neighbors might complain. Feeling that things were a little boomy, I took out the iPhone 8 and launched the Smart Remote app (it easily connected via Bluetooth on my second try), and I tapped the Select button, with brought up the gain, and I lowered the gain -5 points to -50 (both sides changed with that single move). After more listening, I lowered the crossover frequency to 88 and the gain to -55, where things seemed to smooth out nicely.
Harkening back to demo days gone by, I brought up.
"Act III Prelude, from "Puccini's Tosca," the first track on Chesky Records' 1994 Light Classics Volume 2, conducted by the apt Charles Gerhardt. This LP has long been a favorite track – its horns insistent, its young boy's vocal so charming, and its chimes eventful. The swell, glorious, the delicate triangle taps and flights of micro detail as the church bells chime in the distance and strings float in the air, well, I'm all in! When the mood shifts under deeper chimes and sullen melody, the raspiness of the horns boldly displayed layers of detail as these speakers transmitted musical wonder to my ears. The clarity and depth presented were first-rate.
With the play of her cover of Kandace Springs Sade's 1992 "Pearls," this speakers/subs combo won me over. Played from 24/96 home rips, deep throbbing lows surrounded Springs' honey-rich vocal as rounded floating percussion punctuated the stage. "Ex-Factor" held the same dense pleasures as both songs played cushioned on a blanket of soft, deep low frequencies. Springs certainly found her groove with the release of The Women Who Raised Me (2020 Blue Note Records).
When the Vadim Neselovskyi Trio's Get Up and Go ( 2017 BLujazz) is playing, sit down and listen! Ukrainian-born Vadim Neselovskyi, a talented pianist and composer, assembled a band greater than any other member except Neselovskyi. Through the 14EH's On A Bicycle, his piano sparkled like the bubbles in champagne. Neselovskyi was busy on those keys as the band added timely dynamic accents. The acoustic bass appeared quite 3D in this space, and woody, with a notable full body, thanks to the Reference I subs. The transients were very taught and lively, as the 14EH's delivered tremendous speed and dimensional content. As "Winter" dropped with its quieter, more contemplative mood, the bowing bass elongated a pause in momentum. The lows from the Reference I's integrated very well with the pure and distortion-free output of the JERN 14EH cast iron monitors. The bass had both impact and soul – the Reference I's added more than just a booming bottom; their stereo spread augmented depth and body. "San Felio" brought the ensemble to its feet with delicate simplicity and punches of dynamics, rhythmic interest, and panache.
Final Thoughts
Impressive, these cast iron monitors and tall sub-woofers. The JERN® 14EH and MJ Acoustics Reference I Mk IV's subwoofers integrated very well together – the 14EH's presenting material cleanly and, almost ethereally, free of box distortions and with a greater sense of air, transparency, and transient speed.
Would mating the 14EHs with front-firing subs improve things even further since frequencies 90Hz and below would come from the subs themselves? I missed that lovely low-mid info reaching me directly rather than omnidirectionally with the Reference I's up-firing woofers. Still, this wonderful pairing of speaker components reminded me of hearing Ohm F's back in 1975 at Audio Reproduction in my college years. The Ohm F was the first high-end system I had ever heard of, and I was smitten. While the accuracy of my recall might be questionable, it remains a defining moment in my life. On that visit, while hearing that system at that time and in that space, I thought t myself,
"This will be my hobby for the rest of my life."
During this review, a small but very nice perk stood out at the end of each listening day. When switching off the power of the Reference I MkIV subs, one at a time, neither caused a " thump" thru the system, nicely buffered as the first components powered down.
The Wrap
With the JERN® 14EH's amp-friendly 8-Ohm load and less demanding 87DB @ 2.83 V sensitivity, they should be able to respond with play with lower wattage amplification with ease (recommended power 25 – 150W / 8-OHM). In this pairing, the two brands sounded stunning together. I'll not soon forget the transient response, accurate laser imaging, stunning stage depth, and low frequencies heard.

Specifications:
Product: JERN® 14EH Cast Iron Speaker
Price: $5,000/pair
Product: MJ Acoustics Reference I Mk4 Sub Woofer
Price: $3500.00 each
Contact:
David Lalin, USA North East importer/dealer
Audio Intellect Corp.
(646) 239-7724
(877) 428-2873
Website: www.audiointellect.com
Sales: sales@audioinellect.com
JERNS Contact:
JERN ApS
Birkevej 59
9600 Aars
Denmark
Phone: +45 96 98 17 75
website: https://jernspeakers.com/
Email: mail@jernspeakers.com
MJ Acoustics Contact:
MJ Acoustics
9 Venture Court, Boleness Road
Wisbech, Cambs. PE13 2XQ
Website: www.mjacoustics.co.uk
Email: sales@mjacoustics.co.uk (Sales and general inquiries)
Email: technical@mjacoustics.co.uk (Technical information on MJA products
JERN® 14EH Specifications:
Frequency Range: 90-25,000 HZ
Sensitivity: 87dB @ 2.83 V
Amplifier Requirements: 25 – 150W / 8 OHM
Impedance: 8 OHM
Cabinet: VIBRAKILL
Size: 210 X 300 X 180MM
Weight (Net): 15 KG
Color: Nordic Black, Polar White, Casting Grey, and Fine Red
Veneer finishes are available.
Stereo Times Masthead
Publisher/Founder
Clement Perry
Editor
Dave Thomas
Senior Editors
Frank Alles, Mike Girardi, Key Kim, Russell Lichter, Terry London, Moreno Mitchell, Paul Szabady, Bill Wells, Mike Wright, Stephen Yan, and Rob Dockery
Current Contributors
David Abramson, Tim Barrall, Dave Allison, Ron Cook, Lewis Dardick, Dan Secula, Don Shaulis, Greg Simmons, Eric Teh, Greg Voth, Richard Willie, Ed Van Winkle, and Rob Dockery
Music Reviewers:
Carlos Sanchez, John Jonczyk, John Sprung and Russell Lichter
Site Management  Clement Perry
Ad Designer: Martin Perry