432EVO Aeon Music Server by Greg Voth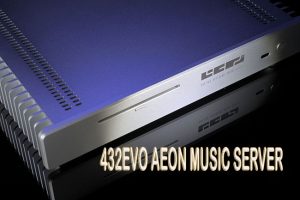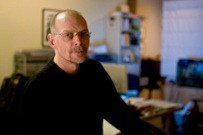 I've heard many music servers/streamers at shows and in friends' homes. I never physically laid my hands on a modern-day dedicated server until taking the 432EVO Aeon Music Server in for review. David Lalin, the US distributor for the brand, suggested rather bluntly that it would only take him about five minutes to set it up and me much longer… and he was right. 
I've been deep in Apple computers for decades, but I've never set up nor felt the need for a NAS network drive, so wrapping my head around how the Aeon ethernet-connected USB music server would work in my system took a few beats to decipher. I downloaded the free 14-day trial of Roon software and subscribed to Tidal for streaming since those are likely the most used streaming and file management programs by audiophiles. The free Logitech Music Server software was also an option, but I see Roon used everywhere.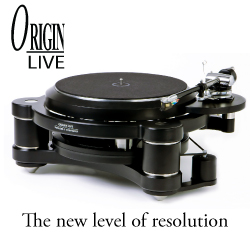 I logged in to an address provided for downloading manuals not publicly available on the 432EVO site and dug into the workings of and setting available for the Aeon music server. I gleaned insight into how the Aeon integrates into my music workflow, and by the end of the day, I had a dozen CDs imported onto the Aeon's internal 2TB solid-state drive. I was off and running the following day.
There's Always a but…
But I couldn't just follow my nose to figure out the 432EVO Aeon because it's Linux based, and I'm decidedly Mac-based. Linux is one of the most popular platforms globally because it is open-source and free from licensing fees. As a long-time Apple user, Aeon's Linux/Roon configuration had to bend me to its will. I had to find where Aeon stored imported CD files to import my ripped and ID3-tagged files.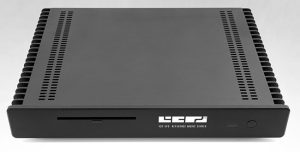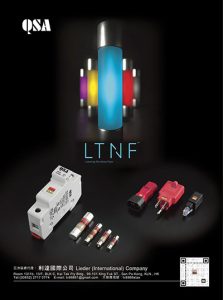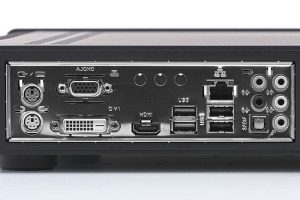 Following the 432 EVO HIGH-END & AEON "quick guide," I learned these essentials: "The 432 EVO contains a quality TEAC drive, which has been tuned to rip at 16x speed for low noise and high-quality rips, using the bit-perfect cd-paranoia engine. To rip, insert the CD in the drive, wait ~12 minutes, and, once the CD has been ripped, the disc will automatically eject (it sits poking apart way out of the slot), and the media server on the 432 EVO will automatically add newly ripped CD to its database.
The ripping engine will automatically try to find the metadata. Models with Roon will ignore this metadata, and Roon will use its metadata. Roon can even identify CDs where the album is unknown. Roon continuously scans the audio collection." The user has to know where the music is being kept to point Roon to scan that particular folder continually. The VortexBox acts as a network storage drive on the network. Put music files in FILES / MUSIC / FLAC (Aeon's CD ripper imports files in FLAC format). By trial and error, I learned I could drag and drop directly from iTunes or Apple Music interface into this FLAC folder.
What is a Server/Streamer?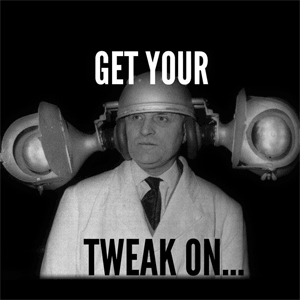 David Lalin suggested that my iMac and Memory Player Mini are "servers," I pushed back a bit. I didn't think of them as such. I contacted Sam Laufer of Laufer Teknik for his take since his company develops and sells the full line of Memory Players. Laufer said that the Memory Player Mini and the iMac are "servers" – they can be modified to stream music and handle media to just about anyone's preference. Laufer Teknik prefers to limit such uses in the name of sound quality, calling our dialog "a distinction without a difference." Point made.
The 432EVO Aeon Music Server
The 432 EVO is a high-end ripper/music server/streamer & computer audio transport. Digital output for the Aeon's super clock is based on dedicated USB 3.0 output, supporting USB audio Class 2.0 to connect your USB DAC. The Aeon offers network streaming with real-time scheduling to any Roon endpoint and Logitech / Squeezebox-based players. For connectivity, it has ethernet, USB, and KVM. The Logitech Media Server supports all standard formats, including DSD, WAV, FLAC, MP3, ogg vorbis, aac, and the passthrough of MQA. With Roon, Aeon supports MP3, WAV, WAV64, AIFF, FLAC, Apple Lossless, OGG, and AAC at resolutions up to 32-bit 768kHz. Roon also supports DSD64, DSD128, DSD256, and DSD512 in the DSF and DFF formats.
The Aeon also supports audio transformation from BitPerfect mode, Upsampling-only, and 432 Hz mode, which is the same as upsampling mode but with no resolution loss (432 Hz and upsampling a combined one-step algorithm, with no additional load placed on the CPU when using this mode compared to Upsampling).
In the 432 mode, the Input pitch can be adjusted from 440 Hz to 444 Hz in one step, and the Output pitch at specific pitches down to 415 Hz, four below 440, 440, and 444 Hz. Supported input formats include "any audio and file format from local files on the internal storage on the EVO or a NAS, internet radio, and on demand streaming services. 444 Hz mode not compatible with live internet radio." There are Upsampling Recipes for Upsampling-only and 432 Hz modes (linear, Minimum, and Intermediate), and the sampling rates supported are all common multiples of 44.1 and 48K.
The Aeon Music Server utilizes two Booster Power Supplies (a Netherlands brand) – one 9-10V and the other 12-13V, each color coordinated and NOT interchangeable. They were connected with care, as the setup guide warned they should not be unplugged with the Aeon powered on. The technical specs for the Aeon music server are numerous and can be found here:
Why the 432EVO in their Brand Name?
The 432 in the brand's name refers to the pitch preferred by both the company and in focus groups. 432EVO music servers offer a handful of user-selectable listening pitches, allowing users to experience their music as both bit-perfect, more relaxed, and less strident through live conversion.
The man behind 432EVO is Frederic Vanden Poel, an IT specialist who formed and operated the audio dealer Klinkt Beter, Dutch for "Sound Better." Quoting the 432EVO site, while working as an audio dealer, "we began testing various ways to convert our 440 Hz based music from several genres into 432 Hz, and organized small focus groups. Combining our research results, 58 out of 60 listeners found 432 Hz versions of our test tracks sounding better than the originals in 440 Hz." Lastly, "in [a] test group [with] real instruments tuned at both 440 Hz and 432 Hz pitch [,] 58 out of 60 preferred 432 Hz."
Over simplifying here. An "A" tone is commonly known as 440 Hz frequency. When tuned to concert pitch, an A note on instruments can rise in pitch as the orchestra plays louder, yielding a somewhat strident result that can be a bit unnerving by those with good relative and perfect pitch. Consequently, there's been a movement in the classical realm to lower the tuning of instruments below 440, which, in my opinion, can result in a more relaxed and enjoyable experience for someone with a good relative pitch.
The live pitch conversions that 432 EVO Aeon makes available are perfect for classical music lovers who want to hear a recording in the pitch for which the work was initially written. Still, this feature is little used by owners once tried. Bit-perfect playing is available at 440Hz pitch on the Aeon with just a couple of setting adjustments and a press of the submit button.
A Schumann Resonance
Digging in to learn more about "432," I referenced an article from an internet search about 432Hz frequency (https://www.binauralbeatsmeditation.com/432-hz-truth-behind-natures-frequency/). Roughly paraphrasing, the Schumann Resonance (aka the Earth's heartbeat) was documented by German physicist Winfried Otto Schumann in 1952. Paraphrasing, global electromagnetic resonances exist within the cavity between the Earth's surface and the inner edge of the ionosphere. Schumann determined that the frequency of these electromagnetic waves is very low, ranging from 7.83 Hz to 8 Hz.
What is the link between this "Earth frequency" and the 432 pitch? This article states: "musically speaking, the two resonate with each other." 432Hz is said to make for a better listening experience. Many articles about the frequency and a few thoughtfully designed audio components take advantage of this unique frequency/vibration.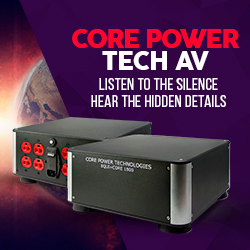 As I write this, I received a phone from a German friend and trained classical keyboardist, who told me he has all of the instruments tuned to 432Hz, rather than to the modern pitch of 440Hz. He said it connects him with the earth and music and makes playing the piano and organ a joy he experiences daily.
Hence the name 432EVO and why this may further enlighten you on what the 432EVO is up to.
Testing the Audio Transformations
I reconnected the Aeon's USB output to my LSA Discovery DPH-1 Preamp/DAC/Headphone, joining two USB cables to span the 23-foot distance from the rig to my desk where the DPH-1 sat and selected a pair of Sendy Apollo Planar Magnetic headphones with which to experience the various audio transformations offered by the 432 EVO Aeon. Calling up the network drive address by browser and taking the pitch adjustments in descending order, then ascending, step by step, proved all too subtle for my ears – pitch shifts were more noticeable in larger jumps, but not when each pitch adjustment was selected in order. The Sound Quality recipes were also surprisingly subtle, with none heavy-handed and obvious. The same can be said for Aeon's Bass Authority Mode, offered with the Aeon and Master models, 432EVO's top server offerings. I kept the 432EVO on its namesake pitch of 432Hz, utilizing the latest Archimago filter, the feature default.
Each transformation selection required the click of a submit button to implement, which stopped the playing file in its current state. This delay made it hard to hear subtleties, but a long-time listener of the Aeon would be more attuned to hearing many of the included transformations.
Listening thru the Main Rig
On Andy Bey's Tuesdays in Chinatown, the title track from his 2001 release (Warlock Music), Bey's soft, warm voice had very nice body and depth, with the piano crisp, bass solid, and horn warm and soft-edged and the percussive transients were relaxed but responsive. Damien Rice's "Cannonball, from O (2002 Warner Bros Uk), was very well focused and offered tight, crisp imaging. The acoustic guitar tone was quite direct, gorgeous, and harmonically rich. Imminently impactful. Tessa Souter's "Riverman," from Obsession (2009 Motema Music, LLC), brought the stage with vertical reach and scale. Her voice is situated among instruments with ample low frequencies and instrumental nuance. The guitar tone was exceptional. Her delivery is warm and beautiful in tone and wise in story-telling richness.
The added depth provided by the Aeon was thrilling. That depth was notable on Mark Isham's Blue Sun (1995 Columbia), a disc that's been used for demos many times on ST over the years. The low frequencies were full, bold, and grounding; the piano's solid, and cymbal work glowed with energy and restraint. The soft and colorful sax paired well with Isham's trumpet, rounded in approach and attack. Mallet-driven blows to bass drums drove this piece and provided space and structure, allowing the piece to breathe and languish under the melody.
The depth of the brushwork captivated me first, with the play of "Vignette," from the Marcin Wasilewski Trio's January (2008 ECM Records), followed by the free-floating feeling of the piece as it dynamically developed between the speakers. The effortlessness caused me to note how well-recorded work this is – the prodding of the bass and seduction by the piano's melody both enticed and captivated me.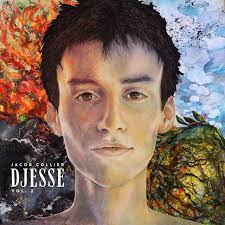 Sky Above, from Jacob Collier's "Djesse Vol. 2″ (2019 Hajanga Records), played with such ease and effortlessness that it had to be the Aeon's use of dual SBooster power supplies at work. Boosters are high-quality upgrade power supplies for almost all standard switch-mode adapters of small devices. Even in a mass of notes, the depth and air created by the Aeon were delineated and impressive. Notes rose out of a blacker background, and bass was full enough that it sounded like I had dual subs in the loft. The resonance of instruments and richness of voices stood out. Details were well articulated through the 432EVO Aeon server as nuanced passages passed through the Double Impact floorstanders and floated delicately to the ear. Try as I might, I failed to hear any differences in the transformative recipes built into Aeon's vortex box software. As changes required a trip to the computer, that lag in time between selection, implementation, and song restart made comparison difficult.
The quiet and headroom wrought by Aeon's dual power supplies were impressive and addictive. This depth was notable when listening to Tessa Souter's rendition of "A Timeless Place (The Peacocks)." As Souter sang lyrics that softly caressed, layers of depth reached far back on that soundstage.
432 EVO Aeon vs. Memory Player Mini
The Laufer Teknik Memory Player Mini has been my highest-quality digital music source since I reviewed it in 2017. Neither the Mini nor its big brothers are network servers. All use the JRiver Media Center 22 for organization and playing music – I could change over to Roon, but I've gotten used to JRiver's quirks enough to stay put. I've replaced its small SSD external drive with a much larger one with Sam Laufer's help. Housed in its tiny Mac Mini-sized PC, the Mini has served me well. [note: At its review, the MP Mini was about half the investment in the current 432EVO Aeon music server].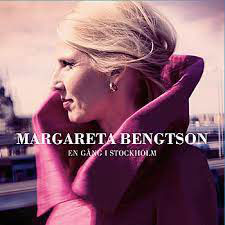 I ripped the same CD into both the Memory Player Mini and the 432EVO Aeon music server, Margareta Bengtson's "Where The Midnight Sun Never Sets" (2009 MargArts, AB), a lovely piece that's haunted me since first hearing some of its content sung in Swedish on a Swedish release back in 2013. With this English-sung CD finally located at a bearable price, I happily plunked down an amount I usually reserve for vinyl. I hope the streaming services get this beautiful album in their archives soon.
The Aeon rendered the air and space precisely, and Bengtson's voice was home in its high register as big growls of brass on Dat Dare grabbed and held this listener in place. On Spring Is Here, the band enveloped and caressed Bengtson's soprano softly, delicately, with care and heart. The arrangements were lithe with nuance and know-how and as impactful as they were subtle. Bengtson's vocal was placed back a bit rather than fully forward. Bengtson's cover of "Speak Low" was lovely, light, and airy, caressed by the expressive instrumentation of the backing big band.
On this release's title track, Bengtson's trill just sent me shivers as the band emoted nuanced, intertwined passages of notes that complemented her light and airy vocal. For the heck of it, I changed the pitch of "Spring is Here" from the default 432 to 415 Hz. in the Aeon's configurations and listened again. I did like her soprano in this slightly lowered pitch, as it had a touch more body and enhanced seductive quality. Bass Authority mode remained too subtle to my ear to offer further comment.
The Memory Player Mini presented the same Fred Hersch Trio's Live in Europe quite differently – bolder and ballsier but lacked the Aeon's grace and nuanced play. The bass was fuller, but the band lacked the air and space the Aeon brought. While things played with snap and punch, the sense of space and timing seems less ambitious. On Bengtson's "Speak Low," the lows were somewhat homogenous and less distinctly rendered, and the stage felt smaller, with less depth. That said, the Memory Player Mini still had speed and umph, and it was weightier and meatier, though a bit congealed. Bengtson's voice had less depth and focus, and its lightness and airiness were subdued and a touch lifeless.
The Wrap
It's nice to know that my finely-honed music organization skills can be easily replaced by Aeon's automation and great sound. Buy the 432EVO Aeon for the awesome sound it delivers, period!




greg voth          
Specifications: 
The 432EVO Aeon Music Server
$ 7800US (in black or silver)
Contact:
David Lalin
Audio Intellect Corp., the USA North East importer/dealer
(646) 239-7724
(877) 428-2873
Manufacturer:
432EVO
9230 Wetteren
Belgium
Technical Specifications:
https://432evo.be/index.php/432-evo-aeon-music-server/#technical-specifications
Stereo Times Masthead
Publisher/Founder
Clement Perry
Editor
Dave Thomas
Senior Editors
Frank Alles, Mike Girardi, Key Kim, Russell Lichter, Terry London, Moreno Mitchell, Paul Szabady, Bill Wells, Mike Wright, Stephen Yan, and Rob Dockery
Current Contributors
David Abramson, Tim Barrall, Dave Allison, Ron Cook, Lewis Dardick, Dan Secula, Don Shaulis, Greg Simmons, Eric Teh, Greg Voth, Richard Willie, Ed Van Winkle, and Rob Dockery
Music Reviewers:
Carlos Sanchez, John Jonczyk, John Sprung and Russell Lichter
Site Management  Clement Perry
Ad Designer: Martin Perry