Vera-Link Wireless Amplifiers by Greg Voth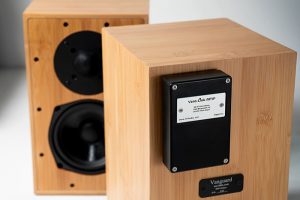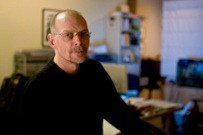 I just love this time of the year! I received delivery of a 4 TB SSD drive to expand my newly acquired 32-bit Memory Player's library in the best way possible, a pair of Vera-Link Wireless amplifiers from Mark Schifter's of Vera-Fi Audio, LLC, and a highly sought-after used "Altoids" Pocket Class A headphone amplifier, originally designed by Viet Nguyen. Nguyen was also the designer of the LSA Warp 1 power amplifier I reviewed in 2021 and the Vanguard speakers reviewed in 2022. Nguyen designed these Vera-Link Wireless amplifiers. Like I said, a big day!
The Vera-Link Wireless amplifiers come as a pair, as noted, with proprietary banana-ended cables and robust power supplies for each. Their injection molded cases are textured satin black, each with a metal top plate denoting the brand and signifying each amp as left and right. When on, a blue LED glows on the front of each. Each amp comes with its own 8" red and black bananas-ended cables, joined at the plug end that inserts into the top end of the amplifier's case. The AC adapter also plugs on that same case side. The amplifiers connect wirelessly. Each amp comes with two pre-attached Velcro strips for mounting. Vera-Fi Audio LLC did tests to ensure that the glue used on the Velcro strips doesn't affect a speaker finish.
Setting up the Vera-Link Wireless amplifiers was a piece of cake. My iPhone holds plenty of music, so I readied each amplifier to be plugged in prior to reading their short manual, which noted that each amp has to be plugged in with the first 20 seconds of the other to pair properly. Once plugged in and my switches flipped on, I heard a short sequence of beeps telling me the amps were "paired" together. I then went to the Bluetooth settings on the iPhone and found "VeraLink by Vera-Fi Audio" in the device list. Once connected by Bluetooth, the amplifiers emitted short beeps, acknowledging that they were paired with the phone and ready to go.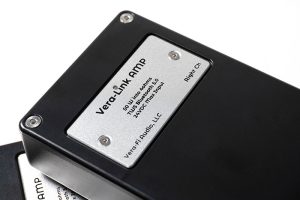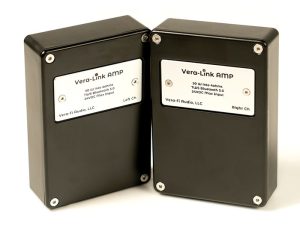 The Vera-Link Wireless amplifiers are 50 watts and 4 Ohms each, utilize TWS Bluetooth 5.0, and come with 24 VDC Maximum output power supplies. I first listened through the Tekton Double Impacts, which I assumed would be a good match due to their 98.82 dB sensitivity.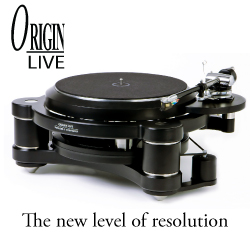 First-day listening proved the amps deliver plenty of power to drive efficient floor standers to a decent listening volume. This being our first listen, the amps provided surprising bass heft; though they sounded a bit hooded, I assumed a good amount of break-in was necessary to get the best out of the Vera-Links. My wife sat in the sweet spot, responding to the music very positively. Once she left to do some garden chores, I did more listening and, an hour or so later, moved the Vanguard monitors from my desktop to 30.5" tall, sand-filled steel stands that sit just inside the DIs. After I swapped the amps over, Robin walked back in as I powered back up, and both our jaws hit the floor.
A Few Words from Viet Nguyen, the Vera-Link Designer
Viet Nguyen was the only designer on this project. He made a 3D printed prototype about two years ago to show Vera-Fi Audio, and they thought it a good idea to make it mass-producible. Nguyen added, "About 5 prototypes later we arrived at the unit in your hands… This product would not have happened without the partnership that Mark [Schifter] and I have together, as he handles the production, marketing, and sales."
According to Nguyen, "the amp draws very little power when in standby mode (less than a nightlight), so we decided not to have a switch for simplicity and one less thing to worry about. A switch would require people to reach back to turn it on/off. Leaving it on keeps them paired [with] each other and ready for use. You turn it on instantly by connecting to it with BT. You have a 5-second delay for them to pair to each other if power cycling. You can add your own switch, as you did, or plug both [AC] adapters into the same power strip with a switch."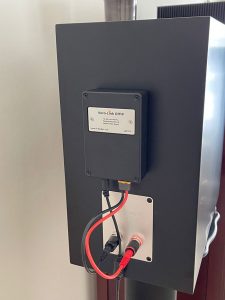 Piggyback and GO!
Vera-Fi Audio LLC's Schifter describes the Vera-Link Wireless amplifiers as "Piggyback and GO!" These small monaural amplifiers offer true left and right separation without the usual umbilical running between each. Each amp receives power from its own local PSU [when connected[ to a wall plug (or battery – coming later). They communicate using Bluetooth 5.0 standard, responding like a wired connection in sound quality. Each amplifier connects quickly and reliably with a smartphone, tablet, or computer, offering "Frustration-Free Wireless" operation. Multiple paired sets can be used in the same home, with five available BT names to distinguish speakers. As Vera-Fi Audio says, "Connect ANY Device – Just Select Vera-Link TWS and hit play." The Vera-Links are multi-voltage / auto-switching capable, and their power supplies comply with both FCC and CE standards.
Day Two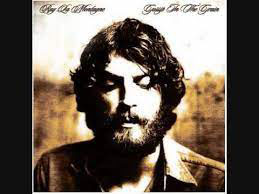 I began the day typing up some notes and switched the amps on soon after. Ray LaMontagne's Let It Be Me from 2008's "Gossip In The Grain" (RCA/BMG) flowed sweetly out of the Vanguard speakers (83dB @ 2.83v 1m sensitivity with true 8 Ohms Impedance) with the sweetest energy, with his raspy delivery cleanly delineated and instrumentation clearly-imaged. I reached for the iPhone and raised the volume one click, which displayed as a touch over 75% of that available. A much better presentation ensued, yielding an energetic liveliness and unexpected musicality.
Big Lie Small World followed Sting's 1999 "Brand New Day" (A&M Records, Inc.). Low frequencies were surprisingly full coming from the LS3/5a-inspired Vanguards – they are 2" deeper than the British originals. Still, given the large room and high ceiling of our loft, I was surprised by getting this much output and musicality from such small monitors (and amplifiers).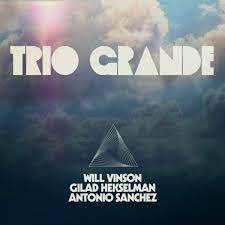 Trio Grande's self-titled Whirlwind Record's release from 2020 was up next. The original members of this jazz supergroup, Will Vinson, Gilad Hexelman, and Antonio Sánchez, play wonderfully together. Since this album's release, Nate Wood has replaced Sánchez in the trio's most recent roster (Wood also mastered this release). The Vanguards delivered dynamics and drive with an engaging sense of musicality, as image thickness and body dominated the soundstage. The power and musicianship of the original trio were captured wonderfully on this first recorded release, and I look forward to their next recording effort. What a debut, emphasizing low frequencies and an ample body to instrumentation and dynamics a-plenty! In our smaller basement space of 542 sq. feet and ceiling height of nearly 8 feet, a volume setting at 75% on my iPhone 8 delivered a consistently intriguing and enjoyable audio experience. Impressive, given that the CIA r3 loudspeakers are 8 Ohm nominal and 86 db sensitive. At $199US, these Vera-Link amps are an affordable audio miracle. I do.
Melody Gardot's If You Love Me from "Sunset In Blue" (2020 Decca Records) was lush and intimate (as always), with her warm vocal close enough to tickle the ear; the tone was warm and texture smooth, easy, and tube-like, with nothing at all strident nor etched. The soundstage was well-defined, with quite good depth and delivery of nuance.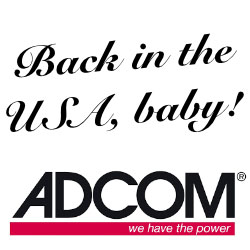 On day one, I had but two incidents of signal interference or drop-out. The first was brief, and the second lasted only about 20 seconds. On day two, I played through the Vera-Link amps for 4 hours with no signal loss nor intrusion of noise of any kind. [A week into listening later, I've experienced no other connection anomalies.] The Vera-Links are light enough to hang from the banana plugs alone for short periods, and both come with Velcro strips adhered on each amp for a more permanent install. I knew I would be moving the pair from speaker to speaker, so I made slings with rubber bands to support the amps in temporary installs, hanging from the speaker jacks. The CIA R3s don't have binding posts, only near-flush banana jacks, so the Vera-Links from their connecting cables while I listened in our basement space. Long-time use would dictate the user consider using the included Velcro strips.
Day Three
On day one, I tried sending from the 2015 iMac the 17 feet and 25 feet to the amps on my speakers in our larger upstairs space. While the Monterey OS saw the Vera-Links, the iMac wouldn't transmit those distances. A more modern computer with Bluetooth 5 would have succeeded handily sending at such a distance. I moved the Vanguard speakers and amps back to my computer desk, and the iMac successfully transmitted to the Vera-Link amps, and music flowed. There could be a Mac-compatible Bluetooth 5.0 transmitter available that will allow music transmission over much longer distances on older computers. [After this review was published, using adapters and 10-foot speaker cables, I found that my 2015 iMac could send music 10 feet out to the Vera-Link amps with no dropouts (possibly even farther, had I had longer cables for this test).] Needless to say, I will anyway; the Vera-Links sound light years better than my Topping TP 22 30wpc desktop amplifier, presenting more body and deeper bass with better resolve. At the end of the day, I just disconnected the connection in the iPhone Settings/Bluetooth panel, leaving the Vera-Link amps in standby mode.
Day Four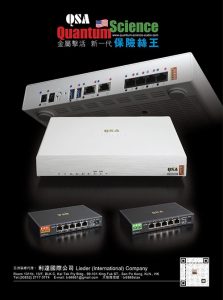 I started my audio day at the computer by launching the Apple Music app (formerly iTunes) and ticking the Finder Bluetooth drop-down to reconnect to the Vera-Link amps and, with the short sweet beeps acknowledging the amps were paired with the iPhone. Lovely music flowed. I swapped in a passive dual-woofer subwoofer with four jacks, two pairs per side. I've used it successfully with the Vanguards in the past, and like the added low end, it delivers with what appears to be no obvious overlap of frequencies. I connected the Vera-Link amps to the subwoofer input terminals and the Vanguard speakers to the sub's outputs.
Connecting the Vera-Link amps and speakers to this passive sub worked quite well with the Vera-Link amps – it added just enough low end to convincingly augment where the Vanguard dropped off. In this near-field setup, I didn't need to run the volume higher than about 65%. I reached out to Nguyen to confirm the Vera-Link amps were robust enough to use in this manner. Nguyen responded, "The Vera-Link amp has the ability to drive 2ohm loads, so as long as the output power is less than the rated 60w of the SMPS brick it should be fine."
The Vera-Link amps continued to impress after a week of break-in and listening. Abstraction, by Amanda Whiting, from "Lost in Abstraction," her 2022 Jazzman release, flowed like water in near-field listening with the Vanguards and sub combo. Whiting's harp appeared organic and natural, with plucks and strokes delineated with punchy string transients. William Galison and Madeleine Peyroux's cover of "Heaven To Me," from 2004's Got You On My Mind (Waking Up Music) was both well recorded and impactful, as Peyroux's Lady Day-like vocal and Galison's harp playing (among other instruments played), melded into a wonderful musical moment, that rendered dynamics with snap and low frequencies with a drive as a youthful Peyroux's "old soul" vocal flowed. I was so taken with this musical moment that I played this song three times.
The Wrap
This pair of Vera-Link Bluetooth amplifiers delivered a lot of enjoyment with their accessible and easy-to-use tech. They work well, connect easily, and sound quite musical. Performance at this affordable introductory price of $199US should bring smiles to many faces. Surf on over to www.verafiaudiollc.com and pick up a pair!


Product reviewed:
Vera-Link Wireless Amplifiers, introductory priced at $199US per pair. Dealers and Distributors wanted.
Contact:
Mark Schifter
Vera-Fi Audio LLC
9025 Crestview Drive
Denton, Texas 76207
Website: www.verafiaudiollc.com
Phone: (818) 584-6870
Email: verafiaudio@gmail.com
– – –
Stereo Times Masthead
Publisher/Founder
Clement Perry
Editor
Dave Thomas
Senior Editors
Frank Alles, Mike Girardi, Key Kim, Russell Lichter, Terry London, Moreno Mitchell, Paul Szabady, Bill Wells, Mike Wright, Stephen Yan, and Rob Dockery
Current Contributors
David Abramson, Tim Barrall, Dave Allison, Ron Cook, Lewis Dardick, Dan Secula, Don Shaulis, Greg Simmons, Eric Teh, Greg Voth, Richard Willie, Ed Van Winkle, and Rob Dockery
Music Reviewers:
Carlos Sanchez, John Jonczyk, John Sprung and Russell Lichter
Site Management  Clement Perry
Ad Designer: Martin Perry