Most Wanted Decade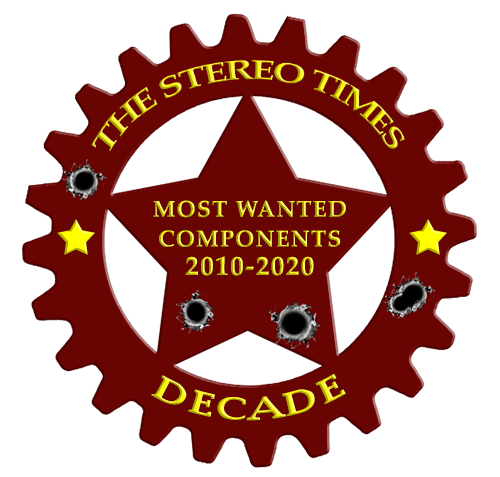 Stephen Yan For 2019, I have not just one but a trio of products, all, to my mind, worthy of and tied for the Most Wanted Component title. All of them do not play music directly, but are essential for optimal reproduction of your treasured vinyl. In no particular order are: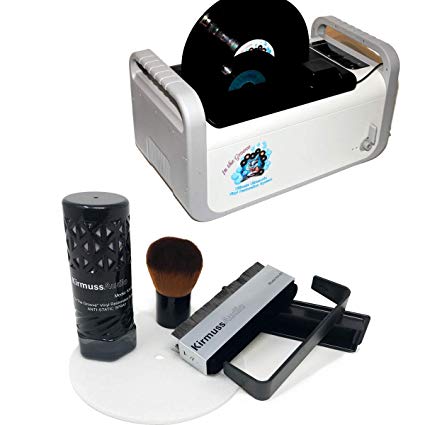 Kirmuss KA-RC1 Ultra-Sonic Record Cleaner (USD $950 at time of writing): This product claims not only to clean your records but to restore them to original condition. I have no idea what is "original condition" but I can confirm that it definitely delivers on its promises, with certain caveats! (details to follow in review). This may be the most no-brainer one thousand dollars you've ever spent on your vinyl rig. (Stephen Yan)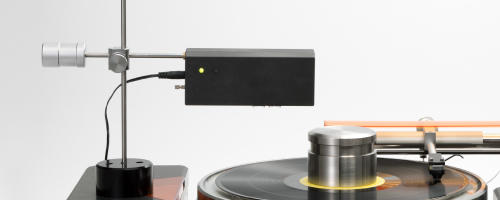 CS Port IME1 Static Eliminator with HLD1 holder (JPY 184,500 approx USD $1,700): Vinylistas know that static is public enemy no.1 when it comes to musical enjoyment. There is no music in clicks and pops! So if there is a non-invasive way of removing them, I think this particular device is the king of the hill. Believe me, I have used guns, blowers, cloths, brushes etc. etc. but none of these have been as effective overall as the CS Port offering. I do not listen to any record without this device now. Review to follow. (Stephen Yan)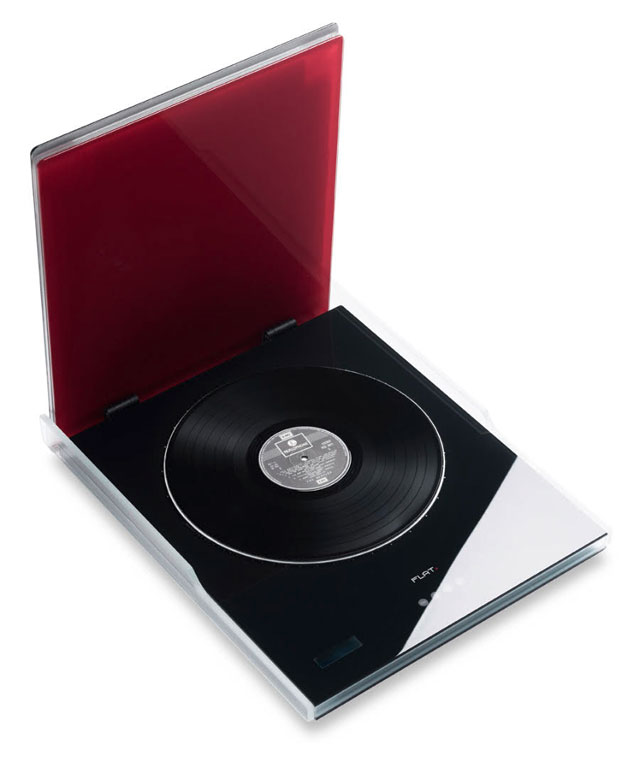 AFI flat.2 Record Flattener/Relaxer (EUR 3500): This German made product is sexy to the extreme. I have used it for the last 6 months or more and I can tell you without a doubt that you need this if you want your records to sound their best. It's just a flattener, you say? Ha, therein lies a secret, and it is not just about flattening a piece of vinyl biscuit. It is not cheap, but given its quality and effectiveness, I would not want to be without it! Review to follow. (Stephen Yan)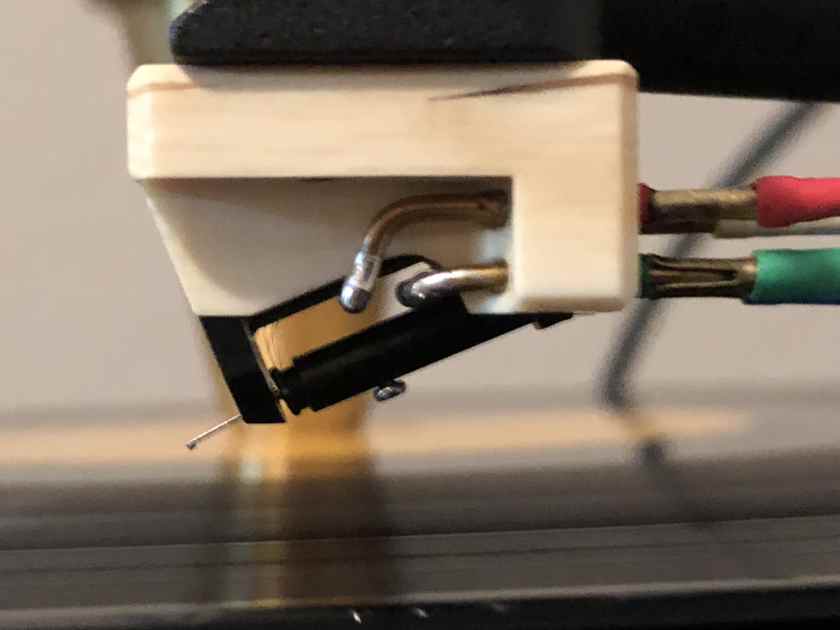 Aidas Mammoth Gold Phono Cartridge ($8,000.00): This is the cartridge that takes you to a whole other level of analog performance. To begin with, the Mammoth Gold uses an assortment of exotic materials, including titanium, wolfram, gold and most notably the 23,000-year-old Siberian Mammoth tusk ivory. Make no mistake; this is the cartridge for those who appreciate the finer things. It doesn't just deliver a load of wonderfully rendered music; it does so in a package that exudes elegance in design and thoughtfulness in the portrayal of recorded music. No cartridge I've ever heard has delivered this much wonderful music, especially on live recordings. The folks at ViRa High-End (the US distributor of the Aidas cartridges) have a real winner on their hands with the Mammoth Gold. This cartridge is truly something spectacular, especially when mated with a high-quality arm like the Sorane. (Dave Thomas)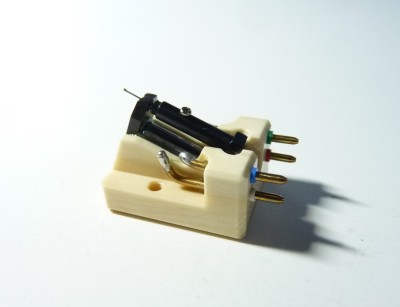 Aidas Baby Mammoth Cartridge ($5,000, $5,500 with gold coils): For you analogphiles out there who crave a smooth yet detailed turntable-based system, try putting one of these in your favorite tonearm, sit back and enjoy the ride. The Aidas Baby Mammoth Cartridge reminded me of my favorite Koetsu from back in the day, only with better detail and focus, closer to lifelike dynamics with a punchier, more extended bass. Setup is very critical for this cartridge, most cartridges really, but especially this one. The Baby Mammoth will surprise you with its tracking ability and the sense that it has no problems navigating the difficult passages some classical albums can present with their loud complex passages. The Baby Mammoth was able to handle these with ease and is a very fine offering from Aidas. (Mike Wright)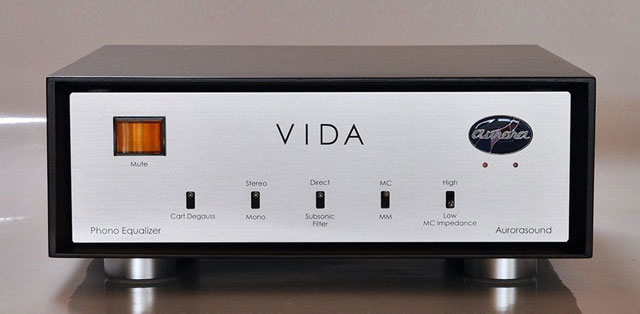 Aurorasound VIDA Supreme Phono Stage ($12,790): Shinobu Karaki san's new masterpiece. The Arourasound VIDA Supreme, sounds absolutely marvelous in my system driving the Audio Union Dohmann Helix 1 turntable. The VIDA Supreme's portrayal of individual images is exceptional, revealing layers of small details and nuances that are impressively transparent. The state-of-the-art LCR-type network phono amplifier, with innovative technology and a modular design, combined with old world craftsmanship, makes the VIDA Supreme outstanding in many respects, substantially surpassing the excellent sounding, highly acclaimed VIDA Phono Stage. (Key Kim – review in works)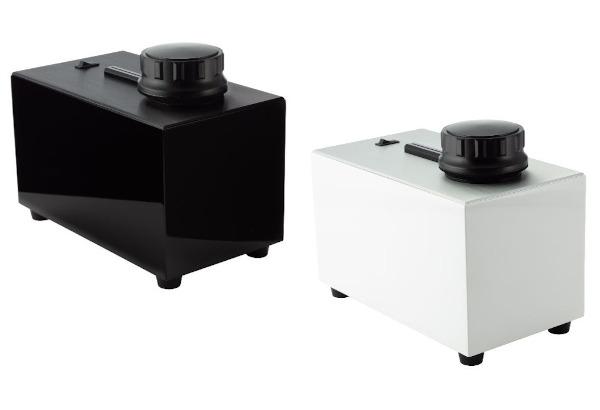 Record Doctor Vl Record Cleaning Machine –20th Anniversary Edition ($299): I casually cleaned 4 dozen LP's (singles and doubles) while reviewing the 20th Anniversary Edition Record Doctor Vl. This cleaning machine was easy to use and a no-brainer recommendation for those light on disposable cash or living in tight quarters – it's easy to hide away for those who just don't like having a cleaning machine visible 24/7. The replaceable sweeper strips sold for the previous model RD V work with the RD Vl and are obtainable from a variety of audio accessory sources. The 20th Anniversary Edition Record Doctor Vl is a solid value and its redesigned features – anodized top plate, new brush and larger turner knob – are well worth the Vl's increase in price. (Greg Voth)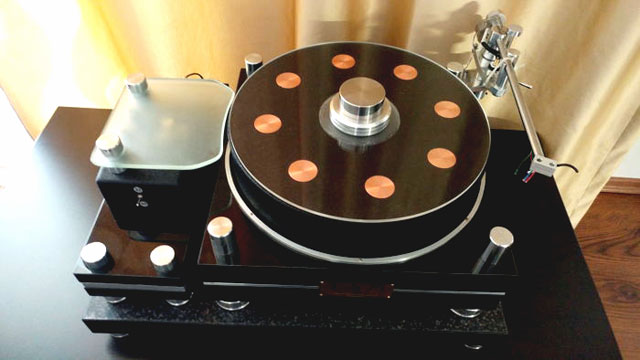 Small Audio Manufacture (S.A.M.) Aldebaran Turntable and Calista II Tonearm ($1,800.00. Prices vary online): I truly didn't know what to make of this Croatian turntable builder when I first heard about them. They build gorgeous, well-designed tables and a fantastic unipivot tonearm for prices that you only see on eBay. In fact, eBay is one of the few places that you can go to buy these tables. All S.A.M. turntables come with the excellent Calista II tonearm, a stand-alone motor, and a nice little platform for whole thing to sit on. You even have the ability to use multiple arms. I bought their mid-level table called the Aldebaran and it looks fabulous. Thankfully, it also sounds fabulous. Review to come. (Dave Thomas)



Sorane SA-1.2 Tonearm (formerly Abis) ($1,900): Well engineered and loaded with functionality, the SA-1.2 is a top-notch performer across the frequency spectrum. It is designed to accommodate a broad range of cartridges, but it worked particularly well with the excellent Charisma Audio MC-2 and my inexpensive Denon DL-110. Considering that it costs less than $2K and is at least the equal of many arms that are far more expensive, it is a flat-out steal! (Dave Thomas)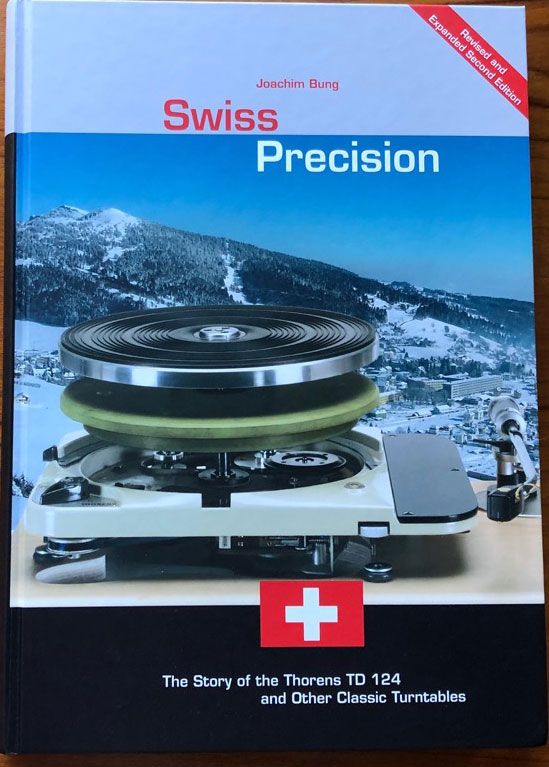 Swiss Precision – The Story of the Thorens TD 124 and Other Classic Turntables book
"Swiss Precision – The Story of the Thorens TD 124 and Other Classic Turntables" double volume set in slip case is well-written and a must have for idler and early hi fi fans. It's a keeper even if you don't speak German, with enough pictures to satiate the most ardent non-reading audiophile and the sheer multitude of gloriously reproduced product photos, hi fi ads, diagrams and graphics of the day. The single volume, previous 2008 edition was been translated into English and is still available for purchase.
Stereo Times Masthead
Publisher/Founder
Clement Perry
Editor
Dave Thomas
Senior Editors
Frank Alles, Mike Girardi, Key Kim, Russell Lichter, Terry London, Moreno Mitchell, Paul Szabady, Bill Wells, Mike Wright, Stephen Yan, and Rob Dockery
Current Contributors
David Abramson, Tim Barrall, Dave Allison, Ron Cook, Lewis Dardick, Dan Secula, Don Shaulis, Greg Simmons, Eric Teh, Greg Voth, Richard Willie, Ed Van Winkle, and Rob Dockery
Music Reviewers:
Carlos Sanchez, John Jonczyk, John Sprung and Russell Lichter
Site Management  Clement Perry
Ad Designer: Martin Perry