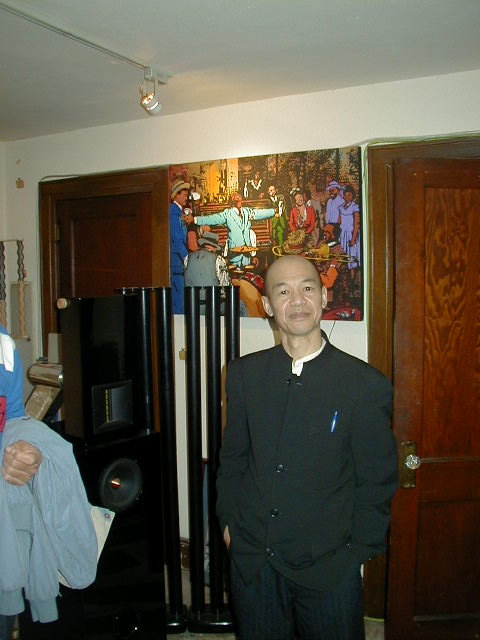 Acoustic System's Franck Tchang, who flew in all the way from Paris France, put on a hell of a show demonstrating his Acoustic Resonators harmonic enhancers. These must be one of the most important tweaks to have graced my system.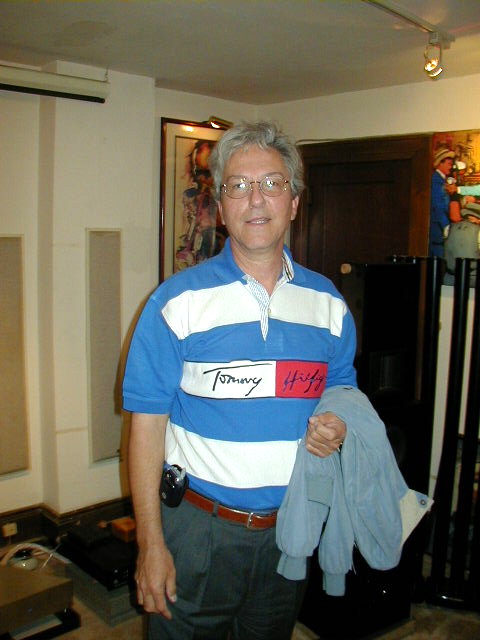 Albert Von Schweikert made his way into my listening room. He too, surprisingly thought very highly of the sound, despite using the German made Ascendo System M loudspeaker. Hey, Albert understood all too well. His name isn't Von Schweikert for nothing.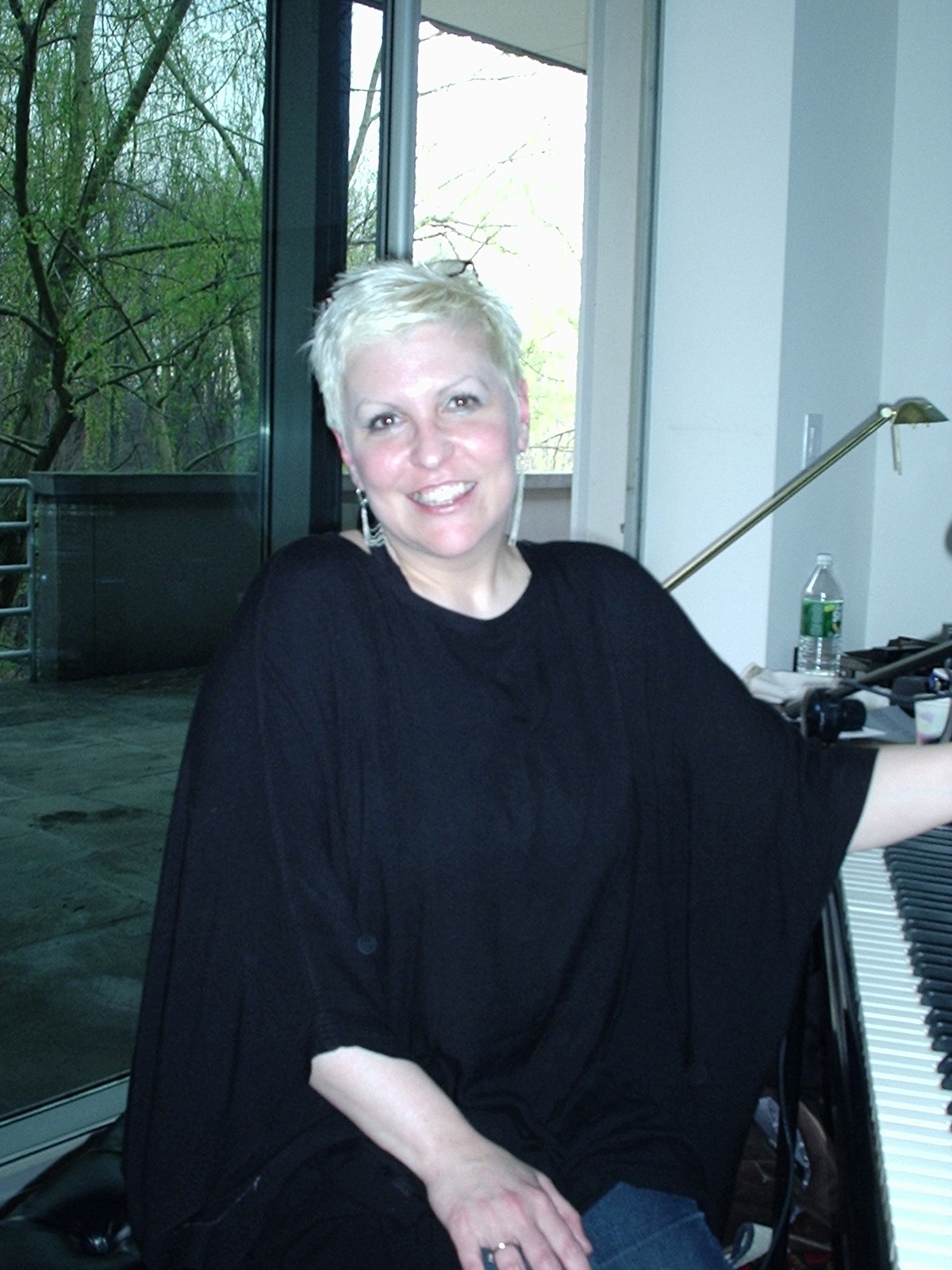 Carla Lother, Chesky's sexy, sultry and serene songstress put on a show that was the talk of the party. We owe her a HUGE thanks!...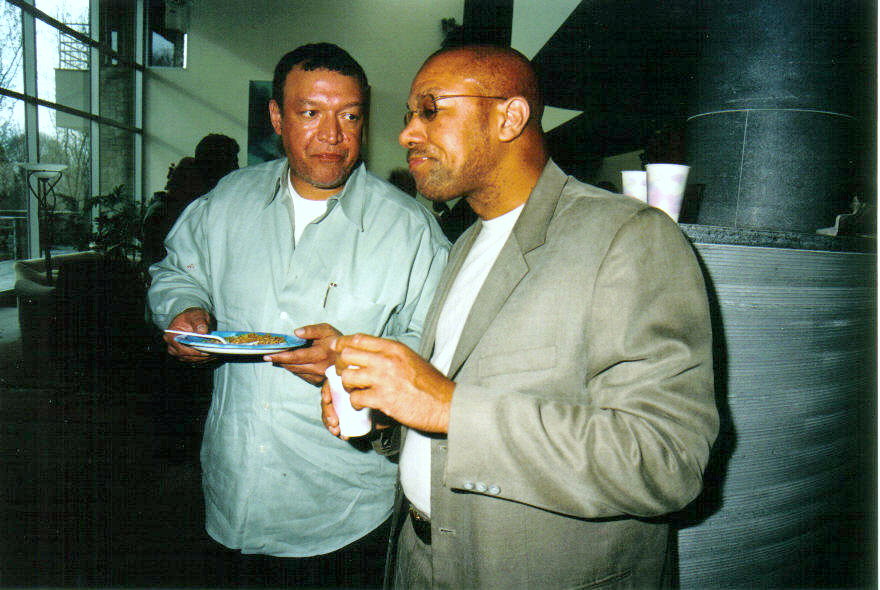 Looks as if the food wasn't all that bad either!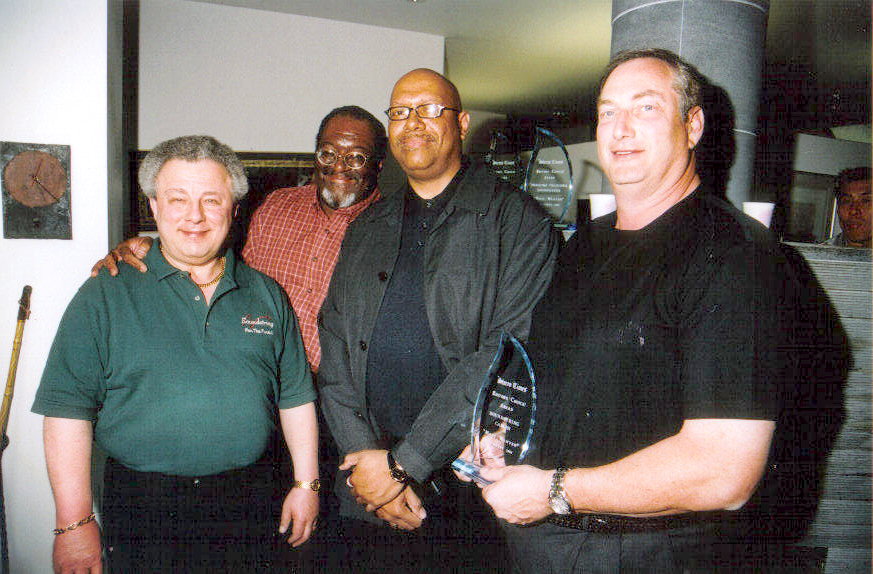 The principals from Soundstring Cable (far left and right) couldn't have been more pleased to hit a home run with their new cables. Contributor Mike Wright (second from left) and Copy Editor Dave Thomas took a pause for ST cause.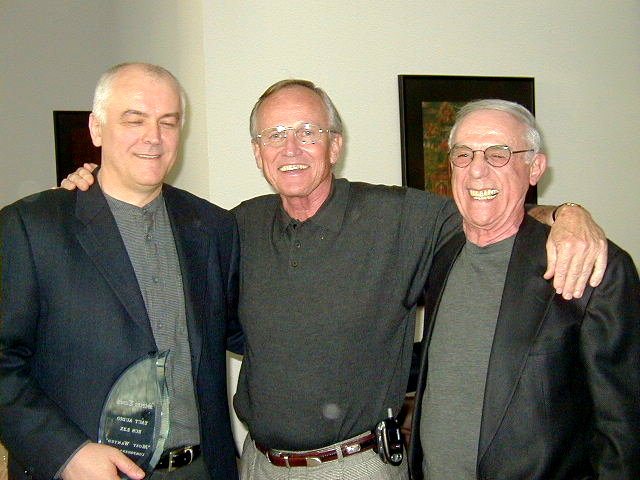 TacT Audio's Dr. Radomir Bozovic (left) smiles proudly with newest MW award in hand, alongside two legendary audiophiles Bill "The Brass Ear" Brassington (center) and Lew "Left Channel' Lanese. It was obvious that Lew had his side splitting compliments of, who else, the ever comedic Brass Ear!