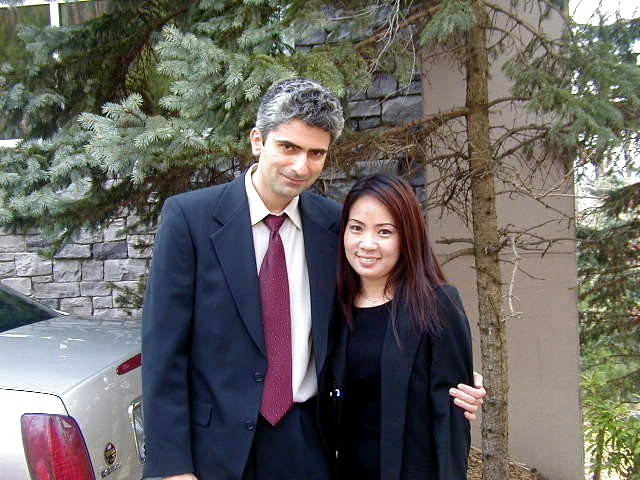 Alex Paychev, Philips wunderkind, and his wonderful fiancÚ smiles for the ST cameraman at the annual ST Awards Ceremony.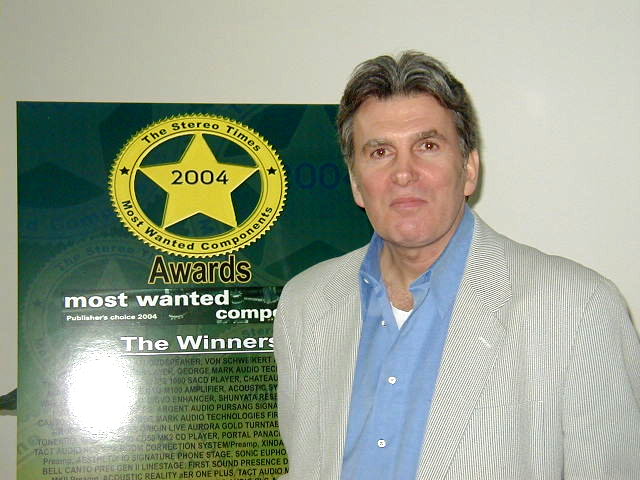 Joe Ciulla of Equarack was on hand, not to accept an award, but to pose next to the banner to get a feel for it. He's quite confident these days with his new shelf-less rack setup that he just installed in CP's upstairs setup.


Bel Canto's wizard John Stronczer (left) takes a breather outdoors as Shunyata Research's Grant Samuleson looks on.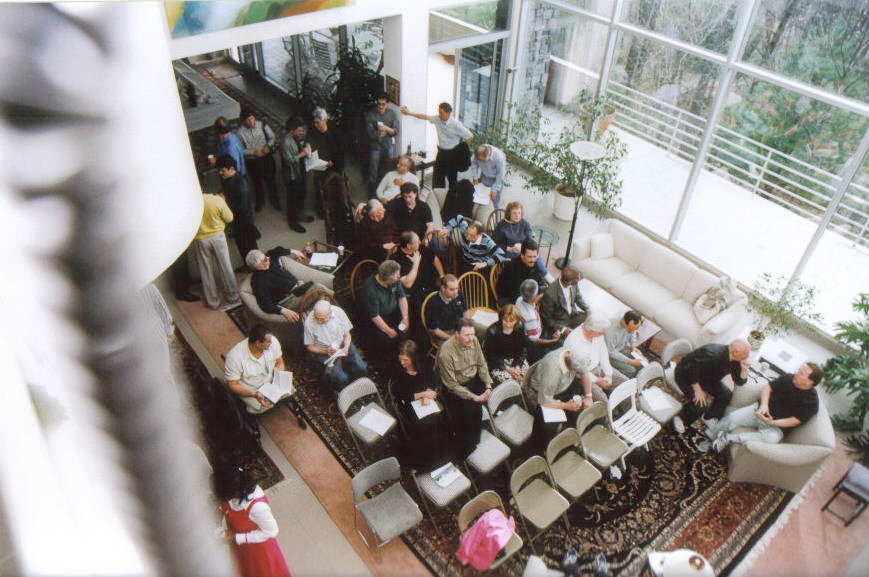 Here's a birds eye view of the party taken from the 2nd floor balcony above Ralph's huge and beautiful living room. ...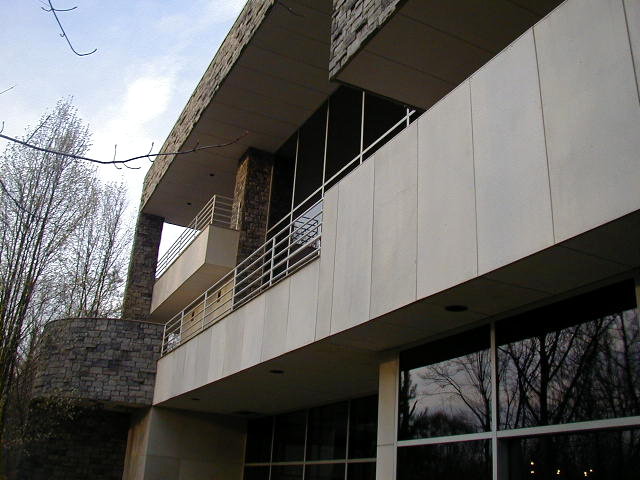 Beautiful inside and out! Here's a look at the back of this 28,000 sq ft. dream home.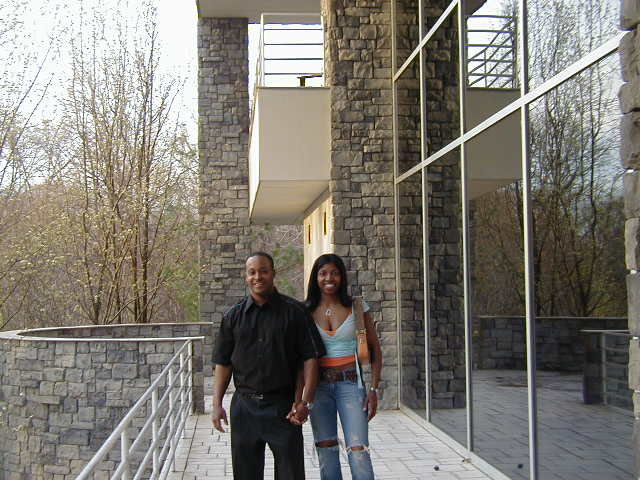 And here's a look of what the upper balcony looks like. Friends Kevin and Nancy Davis pose against this wonderful backdrop.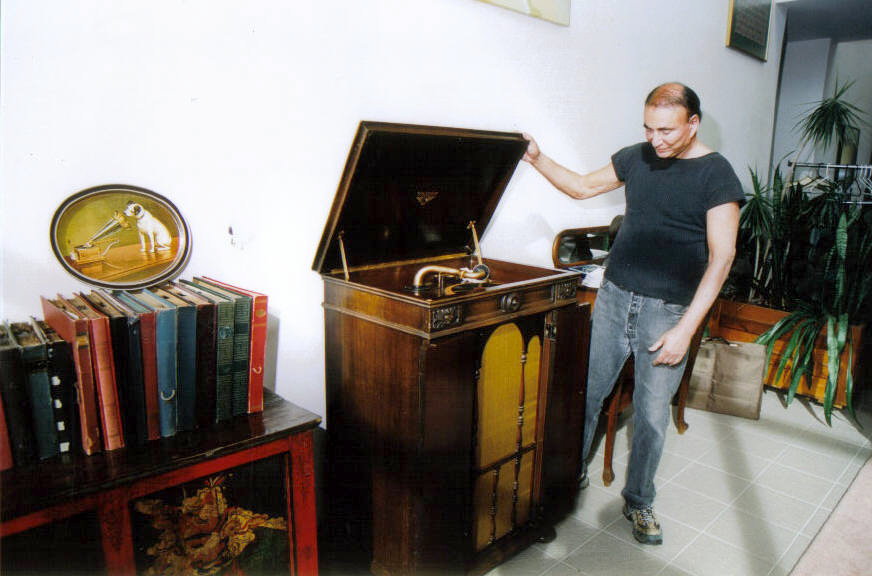 Ralph also put on quite some demo playing back original Caruso recordings via this original turntable dating way, way back.