Silverline's Minuet Supreme Plus Mini-monitors
The Mouse that Roars!

July, 2012


My first exposure to Silverline speakers was the night prior to the last Stereophile sponsored New York show (2007) in the Grand Hyatt hotel at the historic Grand Central train terminal. Alan Yun (photo above), proprietor of Silverline, invited the NY Gotham Audio Society for a private preview of the speakers he was exhibiting the next day at the show. I remember distinctly two models Yun demonstrated; one pair was a narrow floor-standing column speaker named the Prelude, and the other pair was a very small bookshelf speaker named the Minuet. Yun was playing some classical piece (which I don't recall) when I walked in the room. After a few minutes of listening at a fairly loud volume, I thought the Minuets sounded pretty good. Yun switched to a piece of music that had fairly low bass; which was reproduced with detail and authority. After the clamor settled, someone stated the Minuets couldn't possibly have produced the good low bass notes, and asked where the subwoofer was hidden. Of course, there was no subwoofer. I visited the Silverline room several more times during the show and in each instance, I overheard show attendees ask where the subwoofer was hidden.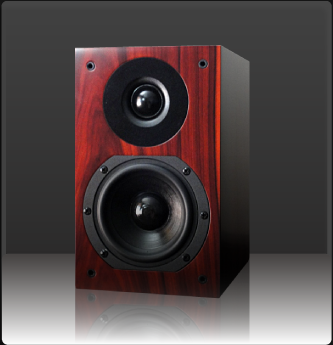 Let's fast forward to a few months ago, when Clement Perry asked me to audition the same model, now named the Minuet Supreme Plus, (hereinafter written as MSP). Before emigrating to the U.S., Yun got his start designing and manufacturing loudspeakers in his native Hong Kong. After he relocated to the bay area, Yun began Silverline in 1996. Yun began selling the original Minuet in 2005. The Minuet then measured 9" x 5.5" x 7.25" and the cabinet was made with ½ inch particle board, which was finished in vinyl only. Price per pair was $600. In 2010, Yun started selling the Minuet Supreme which had changes to the crossover point, thicker particle board, while cabinet depth was increased by one inch and finished in veneer. Finally in 2012, this latest and last iteration of the Minuet has gained a little more cabinet depth, sensitivity and is able to handle more power.

Frank Alles reviewed the original version of the Minuets in November 2007. I didn't read his review (because I didn't want to be unduly influenced) but encourage readers to do so for another viewpoint (here). Extraneous events prevented me from my reviewer's duty for a couple of months. One of the events included my trusty modified Jolida 302 integrated amplifier losing the left channel after years of faithful service. A good friend loaned me the original version of the Music Reference RM-10 tube amplifier in case I didn't get the Jolida back in time for the review, which I didn't. The RM-10 is one of Roger Modjeski's overachieving designs, in that he managed to get 35 watts output per channel from a quad of EL84/6BQ5 tubes. Normally 15 watts per channel is about the output limit of the EL84/6BQ5 without over stressing them. I spent a couple of weeks listening to the RM-10 with my reference AAD 2001 speakers to acclimate myself to its sonic signature. After that time, I concluded the RM-10 is a fairly neutral sounding amplifier with the stock tubes, with a hint of mid-range warmth and tube-like harmonics. I changed the two stock 12AX7 tubes with some vintage Mullards, and they provided a sweeter mid-range and stronger presence which I prefer. For the remainder of the review period I listened exclusively with the Mullard 12AX7 tubes in the RM-10.

The MSP are mini-monitors in size but not in sound. They measure only 9" high, 5.5" wide and 9.25" deep, with a small port at the back of the cabinet. That's mighty mite size! The drivers are made from silk for the tweeter and paper for the small 3.25" mid/woofer cone (you read the size correctly!). My audition pair was finished in a nice Rosewood veneer, which is the only available finish for this model. At a stable 8 ohms and with 88.5 dB sensitivity the Minuets should mate well with most amplifiers. And with a speaker this small placement should be fairly easy. All auditioning were performed in my 18' ½" x 14' ½" x 10" living/listening room. I tried several different placement positions and decided on approximately seven feet apart and approximately two feet in front of the long rear wall as the best placement for sound staging. My seating position was approximately seven feet in front of the Minuets. The speakers sat on 26 inch stands with the tweeters aiming on the same horizontal plane as my ears. I listened almost entirely with the speaker grills off as the manufacturer intended, but also listened for a few hours with grills attached to determine if there was a change in sound. I'm not sure if I heard any differences, and if I did the difference was so slight that I couldn't swear by it. So, in the end I kept the grills off. Because all Silverline speaker models are designed for bi-wiring, and being the obedient reviewer that I am I followed the advice to a tee.

Listening Impressions
I began listening using my Sensation M451 integrated amplifier's pre-outputs; thus utilizing the unit as a preamplifier only, and connecting RCA interconnects to the inputs of the Music Reference RM-10 tube amplifier. Over the course of the audition period, I listened to several dozen albums in CD format. In every review, I try to listen to approximately 40 albums at a minimum, in most musical genres. In this manner, I get a good sense of the capabilities of a component and its ability to reproduce many types of music.

Let me start by stating that the MSP are fairly revealing speakers. Whatever you change in your audio system will be shown, whether good or bad, by the Minuets. So beware of the garbage in, garbage out rule; or synergy mismatching interaction. For example, I switched several cables in and out of the system, cable rolling if you will, as well as changing several DACs. I distinctly heard sonic differences with each change I made. I settled on all Audio Sensibility cables for the review, with the exception of Audio Insurgents speaker cables for the bass and a Supra Cable power cord; with AS cables being the most natural, neutral, transparent and tonally rich (see my Audio Sensibility cable review for a more comprehensive analysis) of the cables I had on hand. If one partners the Minuets with complementary electronic components, then one will be rewarded with a good dose of satisfying high end sound.

To test whether the Minuet Supremes are bright, neutral or dark sounding,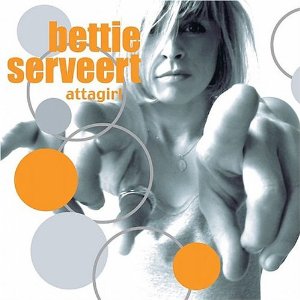 I played several albums but will focus on an album that I also used to review the Peachtree iNova. On a "hot" recording, like Bettie Serveert's Attagirl [Minty Fresh], some speakers make the vocals sound like a cat scratching on a hot tin roof. On "You're Changed," Carol van Dyk's vocals were clean and the occasional sibilance sounding natural, with no additional high frequency stridency added. Words beginning with "s" were not overly exaggerated. These are relatively neutral speakers, provided the remainder of your system is also neutral. The MSP are smooth over the frequency range, spread with a knife buttery smooth but not syrupy. With the right electronic partners, clean treble notes exemplified one of the Minuet's major strengths. Highs are "silky smooth" with its silk dome tweeter (sorry, I couldn't resist). The MSP's ability to reproduce pace, rhythm and timing (PRAT) well is another strong attribute of this model. Notes start and stop quickly with no smear, overhang or undue lingering. On several up tempo songs on Attagirl my head bopped and my feet tapped (seemingly involuntarily) to the various melodies and rhythms.

Another album I highlighted before is the excellent The Magic Hour by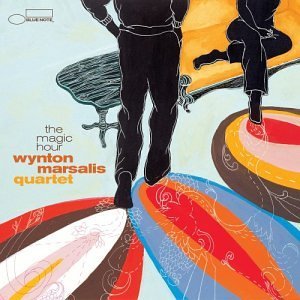 the Wynton Marsalis Quartet [Blue Note 91717] that I use to audition a component's ability to produce transparency and resolution. On "Feeling of Jazz", the MSP are able to capture the recording studio's acoustical environment nicely. Though The Magic Hour is not an "audiophile" recording, it is nevertheless an excellent sounding commercial product. This recording will sound good on almost any decent audio system, but the ability of a very good system to resolve the recording studio's ambience is what separates the men from the boys. On the MSP, I sense the ambience. Dianne Reeves' vocal shadings are reproduced fairly cleanly without adding grit that I hear with some other systems. The weight and impact of the drum kit could be better when compared to my AAD 2001 speakers, but you can only ask so much from a tiny mid/bass driver. Wynton's trumpet has nice blast and blare with correct pitch throughout the album. When I close my eyes, I can enjoy listening to the music produced in a recording studio without thinking that I'm listening to a stereo system.

A recent favorite is Patricia Barber's Companion [Blue Note] recorded live at the Green Mill in Chicago in 1999. Unlike the original Rogers LS3/5a BBC monitors with a deliberate mid-bass hump, I didn't discern a similar hump with the Minuet Supreme Plus speakers. On the Bill Withers cover of "Use Me," Michael Arnopol is plucking away for all he's worth on his acoustic upright to provide the bass melody and foundation for the tune. I hear all the mid-bass notes produced cleanly and articulately but the impact of those notes are slightly attenuated. By that I mean I hear those notes but they do not shake or rattle my wooden floors nearly as much when compared to my AAD 2001 reference speakers. My AAD 2001s will go down to below 30 Hz if the low notes are in the recording, so I didn't expect the MSP to duplicate the feat. It's still an achievement though to produce quality mid-bass notes with such a tiny driver.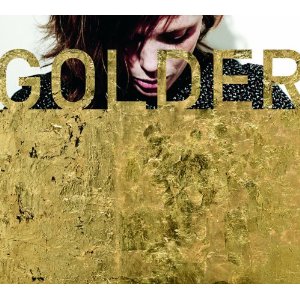 I deliberately chose a mediocre sounding recording with Haley Bonar's Golder [Grimsey Records] to ascertain how the Minuet Supremes would produce less than ideal recordings. On the track "Raggedy Man," the speakers produce what I expected: a fairly compressed and heavily reverb sound. The Minuet Supremes didn't sugarcoat the music; though the Audio Sensibility interconnects did produce a slightly smoother and fuller sound than other interconnects when I compared them, allowing me to enjoy the music a bit more. Despite the mediocre sound, I still love the music. Haley is one talented musician.

How do the speakers handle complex music? To find out, I played Dvorak's Ninth Symphony, better known as the New World Symphony. I own several performances but my favorite version is with Istvan Kertesz conducting the London Symphony Orchestra [London]. Spatial and depth cues are very good with the MSP speakers on this recording. The speakers throw a wide and fairly deep soundstage, with clear delineation of the individual sections of instruments, although delineation of instruments within each section could be a bit better (e.g. strings). The individual instruments don't completely blend together and become congested, but I would like to be able to distinguish each instrument playing separately better. The MSP are surprisingly dynamic speakers with this recording, as well as with several other classical symphonies I played. The sound stage perspective is approximately mid-hall. These mighty mites will not project large images (i.e., larger than life), but neither do bigger bookshelf speakers I have auditioned. I have only heard some floor standing speakers do so. I bring this up because I know some listeners like large images.

I'm not a sadist at heart but I was curious to find out if the MSP could produce even a hint of low bass. After reading the specs on the Silverline website, I didn't think so but I was still curious. For this task, I chose Jean Guillou's excellent pipe organ transcriptions of Mussorgsky's Pictures at an Exhibition [Dorian Recordings] which tortures small drivers into submission. The MSP didn't run away and cower in the corner, but instead put up a good fight. I did hear some fairly low notes surprisingly. In the end though, the organ's lowest bass notes were just too challenging. Some of the bass foundation was not there. I then inserted my AAD E-8 powered subwoofer (down to 25 Hz +/- 3 dB) into the system and viola! The majesty of the pipe organ low bass notes is evident in full glory and pressure. In these circumstances, when notes drop well below 50 Hz, it's best to add a subwoofer to the mix for a complete musical presentation with the MSP; especially if the listener feeds on a musical diet of pipe organ or tuba recordings.

Summary
For their size, the Minuet Supreme Plus loudspeakers do a lot of things well musically. Heck, they are musical speakers regardless of size. They are resolving, tonally neutral and handled all the different types of music I threw at them with aplomb. At $699 for a pair, they are overachievers. They are especially a good speaker choice if your room doesn't allow for speakers with bigger footprints, or if your significant other won't allow it, without sacrificing good sound. The few criticisms I stated are fairly minor, mostly related to the lower mid and low bass region which can be corrected by adding a subwoofer. And if you do not listen to music below 50 Hz then a subwoofer may not be needed. I recommend the Minuet Supreme Plus for audition. Until next time, I wish you happy listening.


Specifications:
Design (Bass Reflex): 2 way
One 1" silk dome tweeter
One 3.25" pulp paper cone mid/woofer
Frequency Response: 55 - 28,000 Hz
Sensitivity: 88.5 dB
Nominal Impedance: 8 ohms
Crossover Frequency: 3500 Hz
Recommended Power: 10 -300 watts RMS
Dimension (H x W x D): 9" x 5.5" x 9.25"
Shipping Weight: 18.5 lbs./pair
Speaker Connections: Bi-wire



Address:
Silverline Audio
1491 San Carlos Ave.,
Concord, CA 94518
Tel: +1 925 825 3682
Fax: +1 925 256 4577
E-mail: sales@silverlineaudio.com
Web: www.silverlineaudio.com