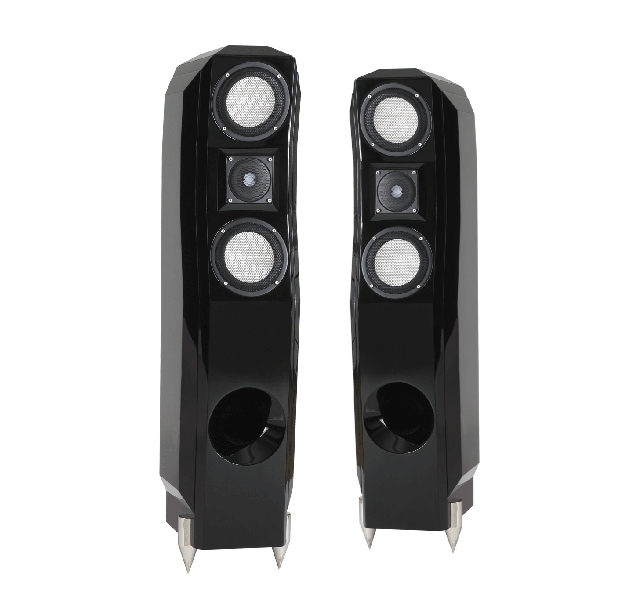 page 2
INITIAL OBSERVATIONS & GENERAL IMPRESSIONS
After experimenting with placement, I found the Audio Acoustic Sapphire loudspeakers performing their best at 3.5 feet from the sidewalls to the center of each speaker and just slightly less than six feet from the rear wall. This was complemented with slight toe-in which results in the speakers firing directly at the sweet spot. This placement provided a sound that was best in terms of soundstaging and overall tonal balance. Initially, there was a slight over emphasis in the bass, seemingly due to the interaction of the Audio Acoustic Sapphire's port with my room. But once the speaker placement was optimized, this condition diminished significantly and for all intents and purposes, became a non-issue.

At only 89.5 dB efficient, with a 4 Ohm impedance told me these babies may like power and the Bel Canto Ref 1000s might be the ticket. First thing I noticed was how wide and open the soundstage appeared. This, with imaging that proved spot-on particularly where music emerged in a very dimensional manner and gave an authentic impression of real instruments and voice. Experimenting with the Nano Pucks placed under the Audio Acoustic Sapphires proved the overall bass performance could be altered slightly. By contrast, with the speakers spiked directly to the floor (i.e., carpeting over a concrete slab), the bass seemed to go deeper and with good control. However, with the pucks in place, the sound had a slightly more neutral tonal character and without any loss of control. After going back and forth, my final overall preference was to listen with these shiny discs in place.

Next on my list of observations had to do more with the midrange and how well it integrated with the upper mid/bass region. This seamless transition enhanced the overall coherency of sound. In addition, speed, articulation and detail retrieval in the mid-band frequency also proved outstanding. Rich musical colors emerged effortlessly and with a high degree of accuracy. Listening to different instruments, whether acoustic bass or piano was quite revealing. Similarly, different brands of cymbals were easily distinguishable as well.

Moving on to the higher frequencies, I was treated to a sound that was open, pure and extended. There was also plenty of detail, air and delicacy, with no apparent cutoff at the higher frequencies. Again, the integration with the midrange was seamless, with a level of natural coherence that helped the speakers provide a wave of sound that was musically authentic and convincing. These were my initial impressions and as good as things were, the best was yet to come. With additional system tweaking including cable break in and substitutions, room treatment via the highly effective Shakti Hallographs, and various other tweaks, the sound continued to improve.

At this point, a quick comment about the impact of installing the Audio Acoustics cables is in order. Clearly and without much hesitation, the differences over any of the cables I had in place prior to installing the Audio Acoustics cables, was nothing short of shockingly good. In fact, the overall improvement was so noticeably better, that I quickly understood why the designer wanted me to have these for the review.

With everything now ready for prime time, I started inviting other golden ear audiophiles and various music-loving friends over for a listen and they were all impressed. Even those who tend to be the more critical admitted that this was certainly one of the most impressive speaker systems they had ever heard. In my opinion, although the Audio Acoustic Ti-C SE's are indeed a two-way design, their level of musical performance is so impressive that you'll believe that it's a full-range employing far larger drivers.


BEYOND FIRST IMPRESSIONS - GETTING DOWN TO SERIOUS BUSINESS
Although it's been some time since I had the wonderfully musical ESP Concert Grand SI loudspeakers at my place, for the most part, this is the sound that has stayed in my head and serves as a reference point. Given the fact that the design of both ESP and Audio Acoustic speakers are quite dissimilar I was quite curious as to how well the Audio Acoustics could bring back the immense musical pleasure I had experienced with the ESP speakers. As time went by, and I learned more about the Audio Acoustic speakers, my level of understanding increased making my overall assessment that much more interesting and equally enlightening.

One area where these loudspeakers aren't fully capable of competing is in the very lowest frequency range where the dynamic impact and slam isn't quite on par with that of much larger speakers. Overall bass performance is quite good and extends deeply with great pitch, articulation and musicality. If you want to really push them to achieve significantly higher volume levels, there will be a slight dynamic compression of the lowest bass fundamentals. For me, it was an issue of quality vs. quantity, and as much as I would perhaps enjoy just a bit more umph in the lowest frequencies, what I got kept me plenty satisfied and hardly ever did I notice any real deficiency. Realistically, there's just so much dual seven inch drivers can do in reproducing lowest bass octaves. However, they do go quite low and what they provide is so pleasingly good that it's easy to overlook that one area of their performance. Instead the Audio Acoustic Sapphires provide the right type of bass that is bothy highly musical and serves as a reasonable facsimile of the live event (or recording).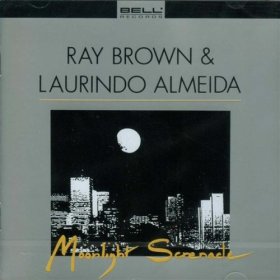 A great example of acoustic bass through the Audio Acoustic Sapphires loudspeakers is the Ray Brown & Laurindo Alameda recording "Mondscheinsonate/Round About Midnight" from their CD Moonlight Serenade [Jeton]. The sound is deep, round, robust, full and thundering when called upon, but also delicate, clean and articulate. Listening to other superb acoustic bass players also easily reveals similar sonic capabilities of these speakers. Try listening to Charlie Haden on Quartet West [Verve], track 2 titled "Body & Soul" for a splendid performance or Christian McBride on the CD by the James Williams Sextet featuring Clark Terry, titled Talkin' Trash [DIW Records 470150], the authority as well as the timbre accuracy on both recordings will most certainly capture your attention.

From the mid bass through the higher frequencies, music from the Audio Acoustic Sapphires was authoritatively lifelike, with a solid tactile quality through and through. The very special qualities of transparency, speed, resolution and ambience retrieval are all of such high levels that I found it relatively easy to fall under their hypnotic spell. The Audio Acoustic Sapphires easily reveal the quality of source material and can help determine whether you have things right with your upstream electronics, cables and other aspects of your system.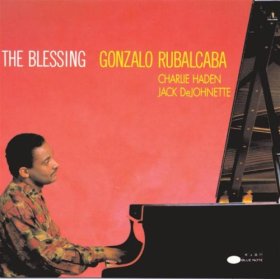 In particular, listening to various tracks from jazz pianist Gonzalo Rubalcaba's wonderful CD titled The Blessing, was so enticing that it leads to repeated listening. In addition, it was also very easy to discern the subtle movements and shifting of the pedals as well as any other movement by the performer. Throughout this recording, piano fortissimo held together and stayed totally cohesive. The overall effect is one of holistic linear coherency with no discernable gaps across the frequency spectrum. At higher volumes, the stage holds together with a nicely organic, tactile feel and hardly any observable compression.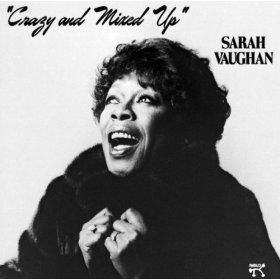 Female vocals are rendered through these speakers so beautifully that I found myself looking for more and more of the really good recordings by a variety of singers. In particular, listening to the sassy Sarah Vaughn's recording titled Crazy and Mixed Up [Pablo], is an excellent example of hearing one of the most expressive voices in jazz history. Through the Audio Acoustic Sapphire, all the subtle nuances that make Miss Vaughn's singing style so unique were easily laid out before me. Similarly, both the vocals and piano playing contained on Diana Krall's CD Only Trust Your Heart [Verve], came through the Audio Acoustics Sapphires most convincingly. In particular, the transient attack, fullness and left to right completeness of the keyboards along with imaging transition are revealed most accurately.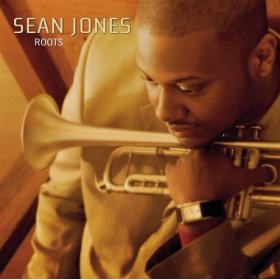 On other instruments such as brass or sax, again the Audio Acoustics Sapphires shine. Listening to the sensational trumpeter Sean Jones on his CD titled Roots [Mack Avenue], or the high energy and very talented Jeremy Pelt on his CD titled Close to My Heart [Max Jazz], the Audio Acoustic Sapphire's capture every little nuance of the trumpet as well as keeping full control of the blat and splat of their respective styles.

Overall, the Audio Acoustic Sapphires clearly demonstrate an ability to get out of the way and are clearly one of the best loudspeakers I've heard in this regard. As a result, the stage becomes transparent allowing various instruments (and voice) to simply hang in the air with their own acoustical space around them. Each is then integrated into the whole for a full and complete musical presentation.

CONCLUSION
My overall assessment of the Audio Acoustics Ti-C SE speaker is easy. Based on my experience with them, I can easily say the Audio Acoustic Sapphires are truly special transducers. Strictly as a music-lover, I have found their performance to be well beyond what I would have imagined. In an attempt to categorize these loudspeakers, I'd consider them among the finest made today. As for its elevated price tag, it will no doubt be accessible to only the most discerning and well-heeled of individuals. However, solely based on the merits of their performance, these speakers warrant serious attention if you can afford them.

During my time with the Audio Acoustic Sapphires, I have enjoyed them immensely and had many hours of musical pleasure, as have my wife and many others. In my opinion, the Audio Acoustic Sapphire Ti-C SE loudspeakers provide the gestalt of music playback in the home and are undeniably convincing. Their overall musicality conveys a special spatial wholeness that is absolutely thrilling. My one regret is not having been able to hear them with the type of amplification the designer strongly encouraged me to try. In particular, single-ended (SE) tube amps such as those from Wavac. Still, I can assure you that the Audio Acoustics Sapphire Ti-C SE is one of the very finest and most sophisticated speakers I've personally heard. They excel in providing music as it should be heard and for that, I am extremely pleased to have had the opportunity to hear, live with and enjoy them. When they leave, it will be a sad day for sure.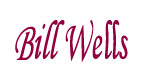 SPECIFICATIONS
Type: Two-way floor-standing loudspeaker system
Dimensions: 290W x 1226H x 390D mm
Frequency Range: 19Hz – 33KHz (+/-3 db)
Bass-Mid Drive Units: 2x133cm2 sapphire ceramic; titanium voice coil
High Frequency Drive Units: 30mm High Resolution Wide Dispersion Ferro fluid Sapphire ceramic concave
Key Features: Six-layer treble membrane laminate enclosure; sapphire tweeter; sapphire diaphragm bass/midrange with titanium voice coil, 'Resonance Base' silver wired; optimum vented airflow control port; custom wound crossover components to specific tolerances; 'nine-nines' wiring.
Sensitivity: 91db/1W/1m
Impedance: 4 ohms (nominal)
Amplifier Compatibility: 30W or more
Nominal Power Handling: 100W
Weight: 300 lbs per system pair

Price: $128,000 U.S.
Standard finishes: Advanced Specialist 16 coat Gel Suspension Finish™ – Carbon Black, Titanium Metallic a, Krystal Metallic a, Mirabelle Maroon

MANUFACTURER
Name: Audio Acoustics
Designer: Shabir Bhatti
Address: 30 Gramere, Sawyers Close, Royal Windsor, Royal Berkshire SL4 5HJ, United Kingdom
Tel: +44 (0)7968 388118
Fax: +44 (0)1753 842173
Web Site:
Sales Information: mail@audioacoustics.co.uk
E-Mail: mail@audioacoustics.co.uk
Homepage: www.audioacoustics.co.uk