THE SELAH AUDIO XT8 LOUDSPEAKER
Reference Caliber performance at an affordable price
February 2007
While attending the 2006 Rocky Mountain Audio Fest, CP became enchanted by the sound in the Selah Audio room (see his show report). Fortunately, Rick Craig, the company's president/chief designer and CP agreed that we should review something from this up and coming loudspeaker company.

After returning home from the show, our fearless leader began checking out their products via their website and discovered that Selah also made some very interesting line array loudspeakers using planar ribbon tweeters. If you know CP's listening tastes or are one of the many who have had a chance to visit his home (the guy's place is like audiophile museum and all are welcome), then you're well aware of his fondness for ribbon and line array loudspeakers. CP called me and said "Dennis you've got to check out the Selah Audio website and see if you'd like to possibly review a line array."

I'm fairly new to audio journalism but have been involved in audio for more than 40 years, and CP and I share similar tastes in ribbon oriented loudspeakers. So we called Rick Craig and made arrangements for me to audition the Selah Audio XT8 line array speakers. As mentioned earlier, there is something that ribbon speakers do for me sonically that other speakers don't do, and that is to provide an effortless approach to rendering a seamless and large soundstage. Over the years I've had at least three different pairs of Magnepan speakers, starting with their entry level SMGs, then the III A's, and finally the famous 3.5R's. The primary reason I started to audition dynamic speakers was because I felt the need for more heft and impact in the lower frequencies of the music.

Even with that said, I still longed for the seamless open sound of ribbon speakers. So when I read that the XT8 speakers incorporated ribbon and dynamic drivers in their speaker configuration, I was more than anxious to give them a listen. Rick Craig and his lovely wife Shelia set a date, and eventually started on their journey here to New Jersey. Craig rented an SUV, loaded up a pair of his XT8 loudspeakers and was on his way from Garner, NC to my Hackensack, NJ home this past New Years Eve weekend (what a way to bring in the New Year). When they arrived, CP and I were listening to my Musse Audio speakers and discussing the attributes of line array speakers. I was hoping that Craig's XT8s would render a sonic quality, emulating what I love about CP's DALI Megalines via his Behold electronics' digital crossover and room correction features.

The installation was rather simple, but let me mention here that it requires two people—if you don't want a hernia—to move these big boys around. Basically, the XT8s employ eight Vifa mid/bass drivers and eight Fountek planar ribbon tweeters. I was interested in his design and asked Craig to explain why he employed the drivers he uses. "After having experimented with various ribbon and planar magnetic drivers I decided that the Fountek ribbons were the best choice for my array designs. I needed high sensitivity, wide horizontal dispersion, smooth response, and quick transient capability. The Vifa mid/bass drivers have a warmth and naturalness which compliments the ribbons very well. The curvilinear cone provides smooth off-axis response and operating in a sealed box allows them to provide maximum integration with a subwoofer. Many of the other designs on the market use smaller drivers which creates a few problems. If running full-range they don't really go low enough to provide solid bottom octave response. The 7" woofers also move more air (greater dynamics) and will go low enough to smoothly transition to a subwoofer.

The ribbon tweeters have more air and transparency compared to the planar magnetics found in some of the other arrays available from other manufacturers. The planars also have greater moving mass and wider elements which limit their transient capability and off-axis horizontal dispersion."


Inside the separate support bases are where the wires connecting the tower section to its two sets of binding posts are located. Once screwed together you've got a pretty tall and attractive line source that looks more like the little brother to the huge DALI Megalines. The build quality of the XT8s is exceptionally good, not to mention they feel solid and have very low cabinet resonance. The review sample of the XT8s came minus the (optional) passive crossover. Using the digital crossovers located in the Boz 216/2200 series digital amplifiers offers digital versatility no analogue filter could hope to match. Now if only they can work on this loudspeaker?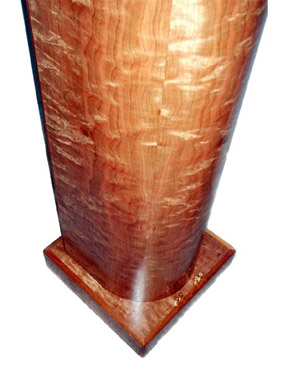 One thing's obvious: the look and build of XT8 is gorgeous. The fit, finish and rounded back make for quite an attractive cabinet. Placement of the XT8s (which stand 63.5") was relatively easy. I placed them about four feet from the front and two feet from the side walls — in the same position my Musse Audio loudspeaker were positioned since this seemed like an ideal location for a first listen.

Once in place, we had to figure the operating crossover slope that Craig thought would best serve the drivers. He chose 2,000 kHz as the crossover region between the midrange drivers and planar tweeters. After this setting was chosen and set, CP did a quick room correction via the Tact 2.2XP digital room correction preamplifier.

We paused for lunch, listening while we waited for the ordered the food to be delivered. I treated my guests to some authentic Caribbean cuisine. His lovely wife Shelia chose oxtails, cabbage with peas and rice—a CP favorite. Craig and I had jerk chicken with the same side dishes. I had asked Craig if he liked spicy food and he said he did. I asked Shelia if she liked the food and she said that she'd never had oxtails before, but indicated that she'd order them again. When I looked at Craig, he was smiling and wiping the perspiration from his forehead at the same time. After lunch we decided to let Shelia get some rest, so Craig checked her into the local Holiday Inn. Once that was taken care of, off to CP's we went to hear the mighty DALI Megalines. We had a great time as usual and Craig was very impressed with the system and made statements as to the naturalness of the sound and other comments to that effect, in addition to naming every song that CP served up from the memory player. It's very nice to know a loudspeaker designer has such a knowledge and appreciation for jazz music. But by now, Craig was showing signs of weariness.

He said that, they would like an early start in the morning to tour and sightsee the Big Apple. The city so nice they had to name it twice; New York, New York.

It was home for me and something new to do. The XT8 is the most efficient speaker to grace my listening space. Its sensitivity is 95 dB and impedance is 4 Ohms. Its suggested power requirement range was from 3-300 watts per channel. According to Craig and his website, the impedance of the XT8 array can be configured to maximize performance from tube amplifiers and in particular, those that are on higher impedances. This is a good time to mention that the speakers were connected to two Boz 216/2200 amplifiers. Each amplifier is rated at 200 watts per channel, and was used in a stereo bi-amp configuration. This proved a synergistic match due to the speakers' high efficiency, they brought out the best of the Boz by letting the music flow in an unrestricted manner. The Boz amps provided the snap crackle and pop that some music demands. I had no idea that my amplifiers were so musical considering their digital heritage. (Wow) Therefore, you SET tube lovers can enjoy the sonic attributes of this array without concern for your amps running out of gas (clipping) before squeezing out the last sonic detail. I'm not going to write about the technical stuff or tell you about the various frequency test results. That's not my forte. Please refer to their web site.

Let the listening begin.
In my listening space speakers have to meet the following criteria in order to float my boat:
1. Convey music on an emotional level.
2. Possess honest tone and harmonics first and foremost.
3. Possess excellent imaging and depth without the typical hi-fi add-ons.

In addition to the aforementioned, they have to pass the scrutiny of many trusted friends with very good ears.
The XT8 is one of the most refined speakers I've had the pleasure to hear in my home regardless of cost. Here's why: First and foremost the XT8 does not get in the way of the music. They possess an ability to draw you into the musical venue, conveying an organic texture and tonal correctness much like an artist's palette. It lets you hear the musical intent without providing artificial artifacts that distract your listening experience. The effect in many ways can have a hypnotic effect. If the intent of the musicians or singers is to make you feel joy, sadness or jump to your feet and dance, the XT8 delivers. The XT8 portrays a sonic landscape to rival most speakers regardless of their physical or technical construction format (i.e. array, point source).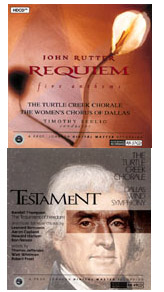 On John Rutter: Requiem and Five Anthems [Reference Recordings CRR57], which was recorded at the Meyerson Symphony Center and features the Turtle Creek Chorale, track four, "Lord Make Me an Instrument of Thy Peace," renders a sonic landscape that was more believable than I've heard with loudspeakers costing a great deal more. The front-to-back imaging gave a spooky sense of musicians appearing before you in a way that I would qualify as "special." When the chorale section started, they appeared to me as 100 voices singing harmoniously as one (Big goose bump factor here folks). Patti Austin's, Live recorded at the Bottom Line on the GRP label, gave me a sense of being in the audience. Her rendition of "How Do You Keep the Music Playing," struck an emotional cord. Her repartee with the audience in that intimate setting was outstanding. The placement of her on the stage and the spatial arrangement of tables and chairs with people tapping on them and singing along with her is a joy to hear. The XT8 is very good at providing the smallest detail in a natural and smooth presentation, regardless of the type music. I mentioned the criterion for a speaker to float my boat. Well, the XT8 not only floated my boat, they took me on a sonic cruise.


While auditioning the XT8s I learned why they were so appealing in my listening area. The short side of this lesson is that line array speakers are mainly very good at near field listening. They provide a wider soundstage, greater vertical sound dispersion and because of the multiple drivers and ribbons the dynamic range is more coherent. Point source speakers require more distance from my listening position in order to be coherent. Far field listening optimizes the musical involvement for the listener, which is a good thing if you have the space.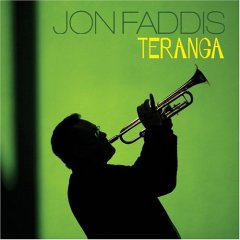 World renowned jazz trumpeter Jon Faddis, who's actually a neighbor, stopped by one Friday night and was wowed by what he heard. The ultimate complement is to have an accomplished musician and audiophile say, "These speakers are very good, and tonally correct." Faddis came over with one of his students, Max Darche, who appeared with Jon recently at the Jazz Standard in NYC. CP and I had a chance to attend one of those sets and to call it memorable would be an understatement. Song after lovely song, Faddis explained to Max what to listen for and how it should sound. It was a mystical experience watching two musicians listen to their music, pat their feet and finger their coca-cola glasses as if they were holding their horns. We listened to Jon's songs as well as Dizzy Gillespie, Count Basie and Sarah Vaughn and several other artists that Jon's played width. Our session started at 10:00 PM and concluded at 3:00 AM. The XT8 passed the Faddis test; judging his own music by which he also recorded and helped master. The XT8 performed equally as well with classical venues

In conclusion, I believe the Selah Audio XT8 loudspeakers literally speak for themselves. They're big and handsomely built—which is a good thing considering their size—and they're a super value considering their $8k asking price. Personally, I admired the proprietary curved rear Rosewood cabinetry (only available for the sealed version), and would have to consider this product a rare surprise in a world where loudspeaker bargains seem harder to come by.
Dennis Parham
____________________


Specifications:
Design: Line Array
Response
(Sealed Box Version)
70-20K (+/-3db)
30-20K (+/-1db) - DEQX
Response: 44-20K (+/-3db)
(Ported Box Version)
Bass Extension
F10 (-10db)
40 Hz (Sealed Box)
30 Hz (Ported Box)
15 Hz (DEQX)
Sensitivity: 95 dB (dB / 2.83v / 1M)
Impedance: 16 Ohms / 12 Ohms
(Nominal / Minimum)
Height: 63.5" x 14" x 18"
(Ported Version)
Shipping Weight: 210 lbs. (each)
Price / Kit
(Standard Crossover)
Price / Kit: $3,500 / pair; $3,650 / pair (Deluxe Crossover)
Price / Assembled (Standard Crossover) $8,000 / pair
Price: $8,150 / pair Assembled (Deluxe Crossover)

Address:
Selah Audio
1013 Oakwater Drive
Garner, NC 27529
Phone: 919-662-5253
Website: www.selahaudio.com
E-mail: rick@selahaudio.com