The NSM Audio MasterSource 20M Ambient Sound Monitor
Small Footprint, Big Sound
February 2010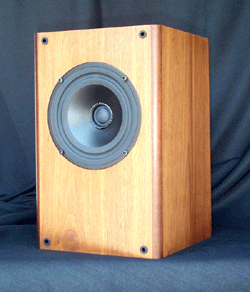 NSM Audio is a company located near Durham, NC, that makes an array of affordable, high-value loudspeakers designed for both two-channel and home theater setups. Their main line of audiophile caliber products are the MasterSource line and their top model is the $2,495/pr 20M two-way ambient sound monitor.

NSM's Erol Ricketts was kind enough to send me a pair of the diminutive 20Ms for review. Luckily, I already had pair of 24" high stands from Tyler Acoustics, so the 20M's drivers were just about 30" above the floor and at good ear height for my listening position. I used the Jungson Audio DA-200IA integrated amp, which proved an ideal match for the 20Ms. The Oppo Digital DV-980H Universal Disc Player served as my main source component and the system was wired with Morrow Audio MA4 interconnects and SP4 speaker cables. The entire system can probably be had for less than $6,000. So considering that my reference speaker is the $20,000/pr Escalante Design Fremont, I was very interested in hearing what could be available for the music lover on a smaller budget.

Design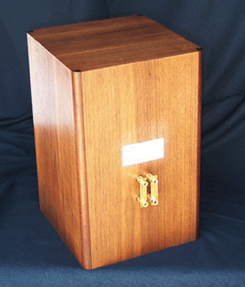 The 20M is a time coherent, point-source design that features a coaxial SEAS 6.5" polypropylene woofer with a 1" dome tweeter that resides in the center of the woofer where you'd usually find the woofer's dustcap. There's no port on the 20M yet there are two sets of brass 5-way binding posts so the speakers can be bi-amped or bi-wired. The 20M uses a first order crossover made with high quality parts such as copper inductors, metal polypropylene capacitors, film foil capacitors, and non-inductive wire wound resistors.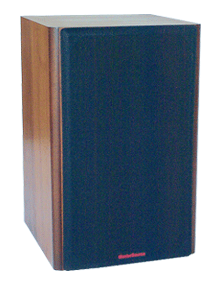 Description
Physically, the 20M is a rather simple looking box at first glance, though a careful look reveals that the 20M is actually rather subtle in its elegance. While you won't find multiple layers of lacquer or exotic wood veneers, you will find very high-quality craftsmanship and tight tolerances in the construction of these speakers. The Walnut veneered cabinets are made with ¾" anti-resonant medite board. They are 14" x 9" x 10" (HWD) and weigh about 25 lbs each. A nice touch is the slightly darker Peruvian walnut rounded corner pieces that serve to help refract sound as well as add a nice cosmetic touch.

Listening
The system was setup in my small listening room which measures 12' x 12' with 8" ceilings and carpeted floors. The speakers stands had spikes which penetrated the carpet easily and went into the concrete floor underneath. The only acoustic treatments were a couple of Native American rugs on the walls.

I wanted to make sure that the 20Ms were broken in properly so I let the system run for a few days using my Magnum Dynalab DT5 tuner as a source. I switch back and forth between listening to a classical station and an R&B "Hits & Dusties" station, so that I got a great mix of music going through the speakers.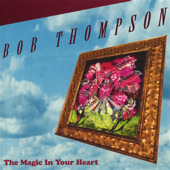 I started my critical listening with one of my favorite jazz pianists, Bob Thompson's The Magic In Your Heart [Ichiban Records ICH 1165-2]. The second track on this disc, "Promise Land", is my favorite. It allows Thompson to cover a broad range of textures from soft and melodic to up-tempo and gospel rhythms. I've always been concerned with coaxial designs possibly muddying up the treble on this type of music, but that wasn't the case here. The tweeter actually showed incredible range, not getting hard or bright as the music became louder or more dynamic. This was most apparent on track four, "Mi Hermana."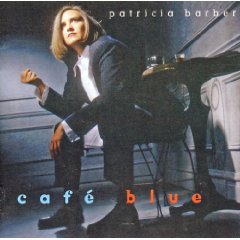 Another song that would challenge the dynamic range of the 20Ms is "Nardis" from Patricia Barber's Café Blue [Premonition Records Prem-737-2]. This CD of course was a huge part of the audiophile zeitgeist in the mid 90's and you couldn't attend a CES without hearing it at least a dozen times. But this song is particularly memorable for Barber's dynamic piano playing and the spectacular drum solo by Mark Walker. The 20Ms do a great job of rendering this song with speed and detail though maybe not nearly as deep low-end... I know, that would be a lot to hope for out of a single 6.5" woofer.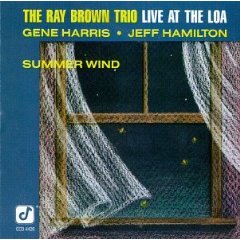 Another memorable disc was a live recording that I am very familiar with, The Ray Brown Trio's, Summer Wind (Live at the Loa) [Concord CCD-4426]. This entire disc was a joy to listen to on the 20Ms but the song that always does it for me is the classic, "Can't Help Lovin' Dat Man." Pianist Gene Harris' performance is simply marvelous and I always want to stand and applaud every time his solo concludes. But what really gets me are the quiet passages that occur as Harris winds down from the solo. Someone from the audience gets a little caught up in the moment and it's hilarious. The 20Ms ability to pull the listener into the performance is very important to this song. And though the bass on the Patricia Barber disc didn't exactly float my boat, it was actually quiet good on this disc, particularly on track two, "The Real Blues."

Conclusion
The NSM MasterSource 20M loudspeakers are nicely designed, solidly built, and eminently musical sounding performers. They throw a very nice soundstage with good speed and detail and are capable of good bass performance. I wish I had a good sub like the JL Audio Fathom f110 on hand. The combination would cost less than $5K and might make for a special paring. But as part of an affordable system like the one I used, the 20Ms do a wonderful of getting the most from the associated components and will provide a lot of great music for a long time. Heartily recommended.







Specifications:
NSM MasterSource 20M Loudspeaker
Frequency Response: 54Hz-20kHz +/- 3 dB
Sensitivity: 85 dB 1 watt/m
Rated Impedance: 8 ohms
Recommended Power: 50-150 watts
Dimensions: 14" X 9" X10" (H X W X D)
Weight: 50 pounds per pair
Price: $2,495.00/pr

Address:

NSM Audio
P.O. Box 13396
Research Triangle Park, NC 27709-3396
Phone: 919-244-8777
Fax: 206-339-9034
e-mail: nsmaudio@nsmaudio.com
Website: http://www.nsmaudio.com