CES 2005...Thoughts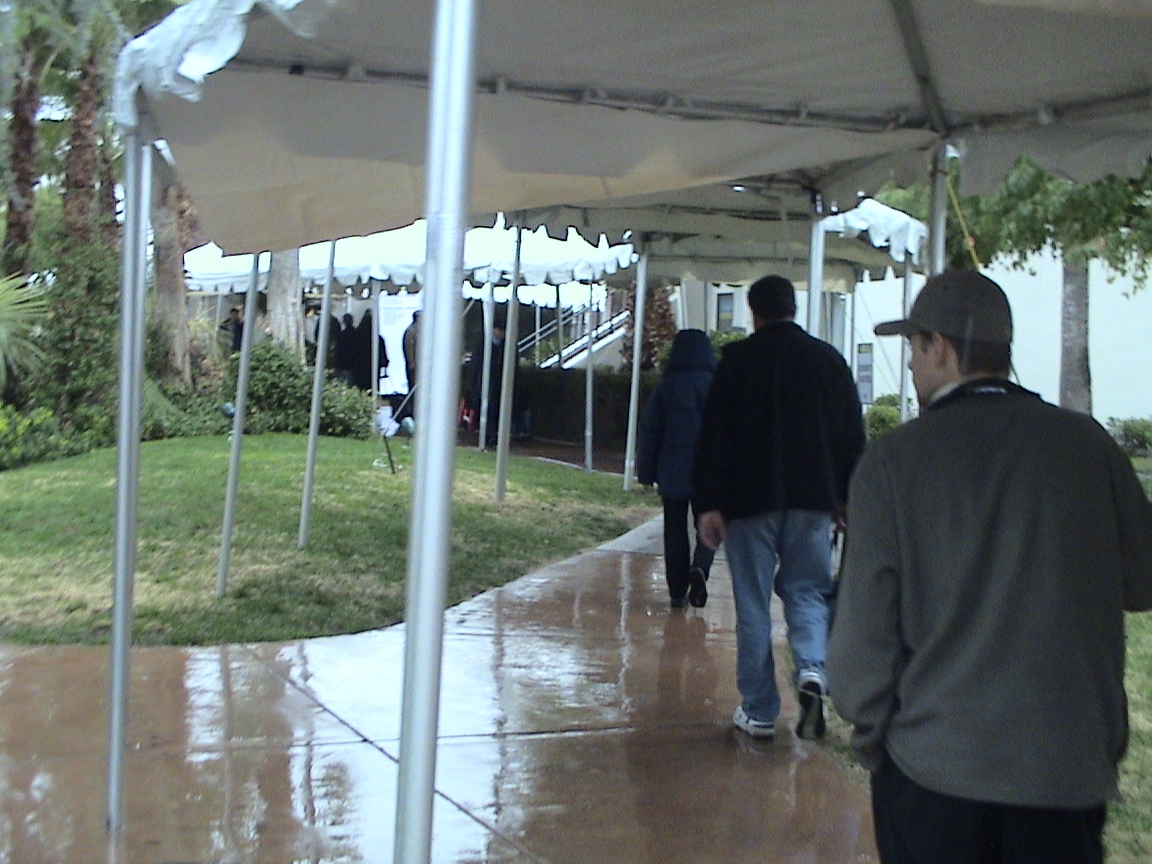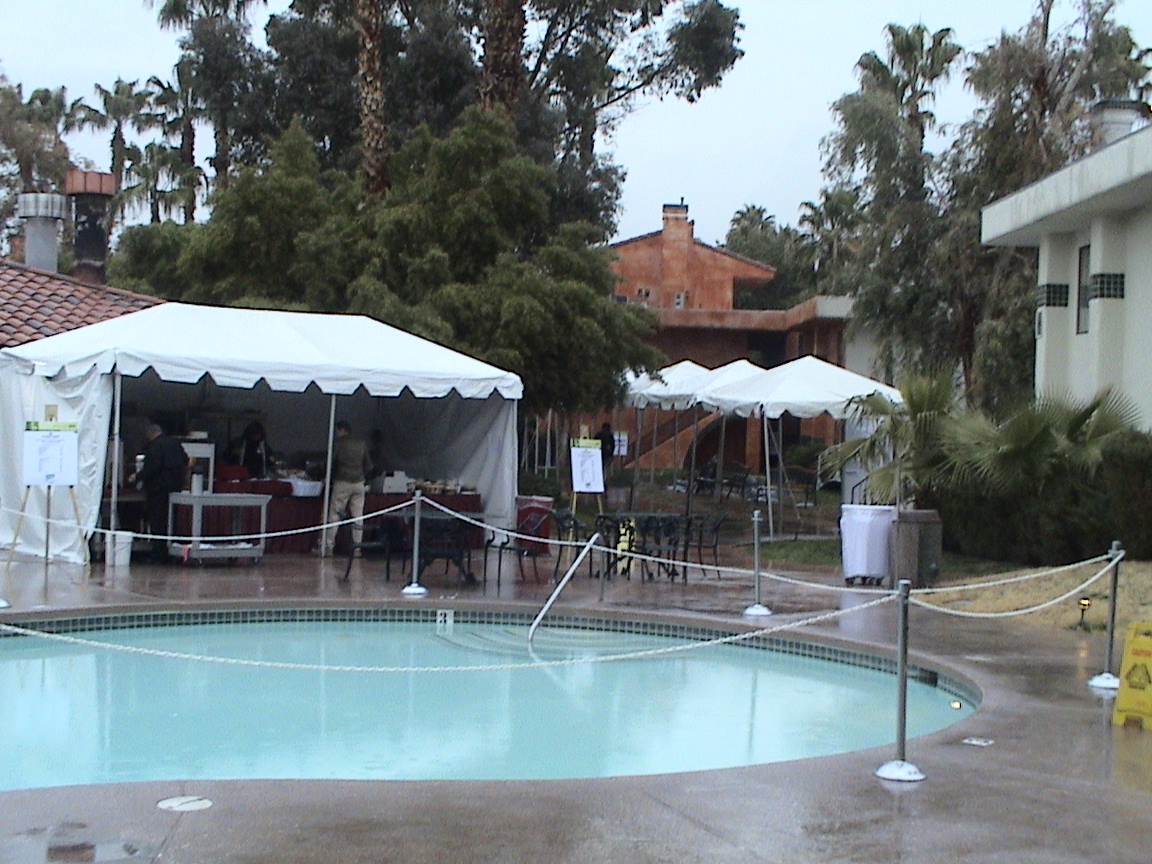 Lost Wages, Nevada.
As previous shows held under Nevada's warm desert sun offered a great escape for those living on the cold eastern seaboard this time of year, this event proved quite different. First, it rained! Then, right here in the middle of the desert, it snowed! Right after one of the worst natural disasters in history took place on the day after Christmas, we, over here, gathered ourselves, regained our composure (even as the the death toll grew), and in less than two short weeks flew off for CES 2005. As a personal survivor of 9/11, I felt a sense of guilt. But, at the same time, I've since learned, as callous as it may appear, moving forward, staying active and sticking to appointments is one of the best forms of therapy and thus recovery. We really have no choice except to go on and do the best we possibly can.
However in a strange sort of way the weather served as an ominous reminder. For me, as well as everyone I spoke with, it served as a constant reminder to keep things in their proper perspective. Life, just like the weather, can be cold, wet and dreary... right here in the middle of the desert too.
Gratitude restored!
My hunch is the gang made it there and back with everything intact except their bill folds. I know I lost again at the blackjack table in what only seemed like a matter of minutes. I told myself I wasn't going to gamble again (lost quite a bit last year too!), but I just had to give it a another try. I mean there's got to be more to life than just going to 'Vegas and chasing behind exotic electronics. Yeah, lose money and then chase behind exotic electronics.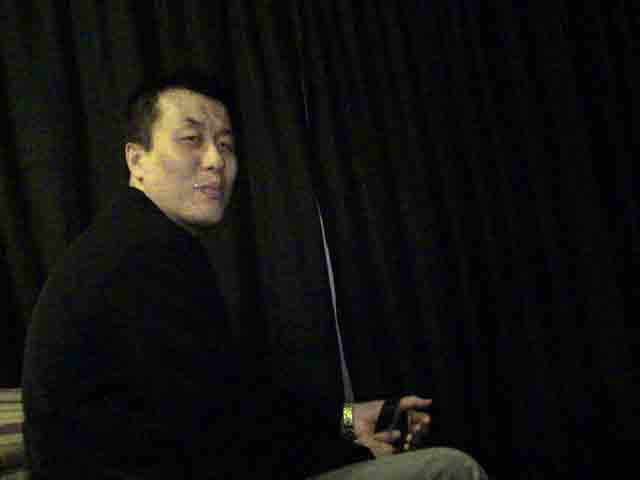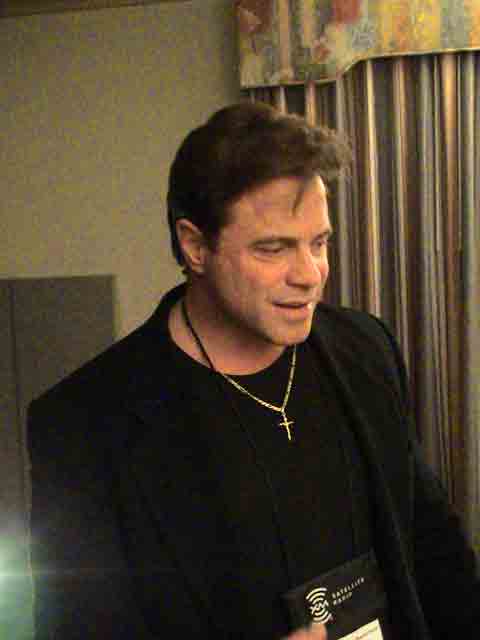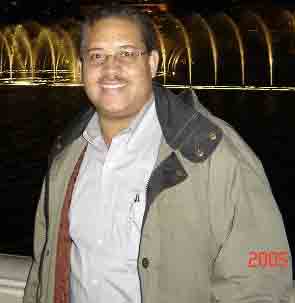 CES 2005 got serious ST coverage from Dave Thomas, Frank Peraino (above center), Dan Dzuban, Key Kim (left), Mike Wright, Ron Nagle, Courtenay Osborne (right) and yours truly. Besides Key Kim everyone lives quite a bit away so it was nice seeing them all under one roof.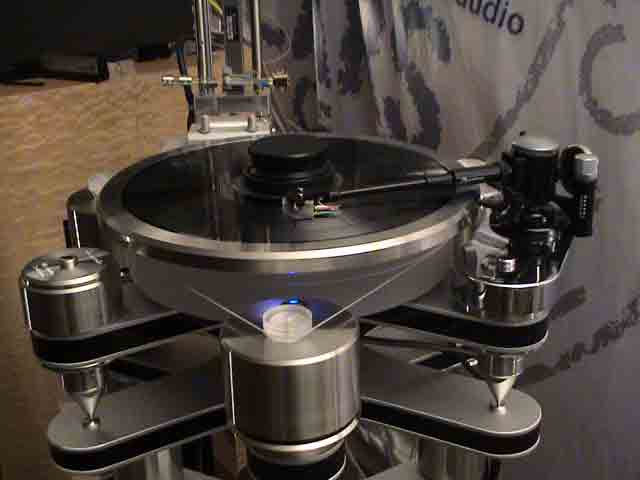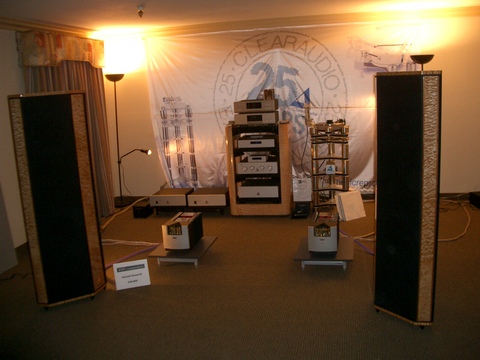 Frank Peraino couldn't keep his eye on the camera for good reason: he was smitten by the looks of the new Clearaudio AMG Reference turntable nestled behind a beautiful pair of ESP loudspeakers located in the Musical Surroundings room at Alexis Park.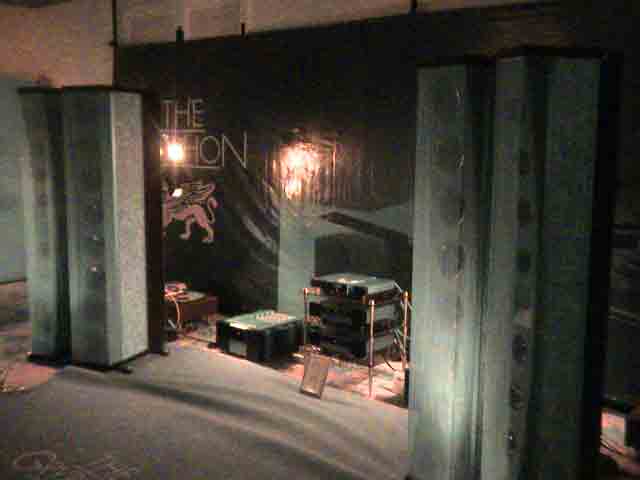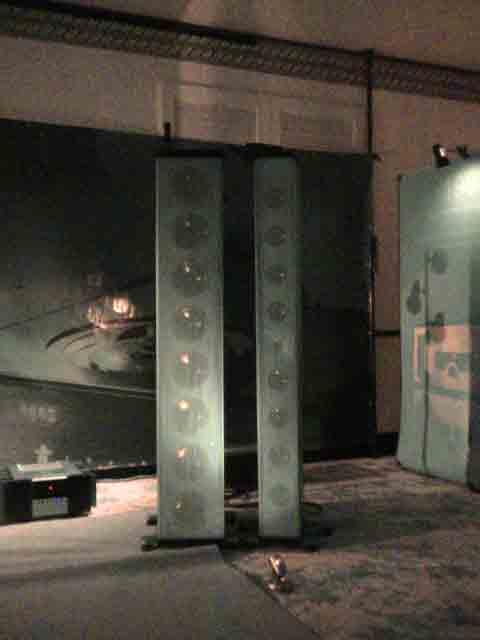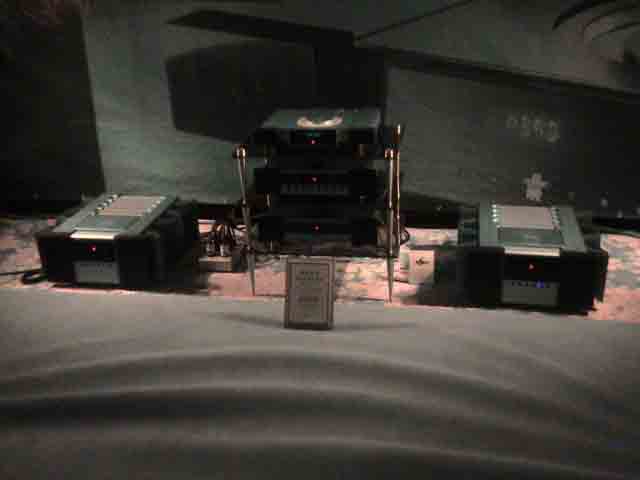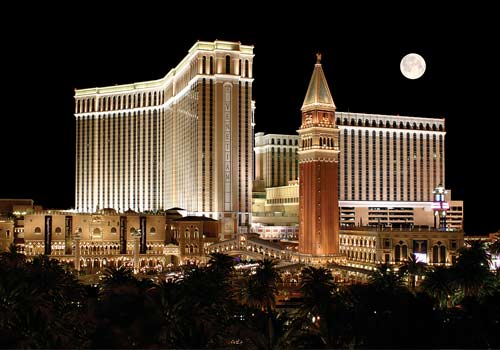 Celebrating 20 years of high-end audio designs, Gryphon Audio put on a hell of a display at T.H.E. Show. Gryphon has garnered favorable reviews the world over. They displayed all the accolades received over a 20-year span along a huge wall. Considering I've lusted after this product line since 1995, it was quite humbling to admire Stereo Times' Publisher's Choice! among those magazines quoted (above right).
Showcased this year was the awe inspiring Poseidon Reference loudspeaker ($130,000). Standing 6 1/2 feet tall and weighing more than 850 lbs per side the sound these loudspeakers produced via some help from a pair of relatives in the Gryphon Antileon monoblocks ($50,000), and preamplifier, the Sonata Allegro ($12,500) was absolutely stunning.
This four-way twin-tower-of-power loudspeaker boasts special features such as Constant Phase crossover for perfect phase at all frequencies at all times; System response 6 – 40,000 Hz, + 3 dB (depending on Q setting and room size); Separate active crossover network for each channel isolated in bass tower; and lastly, a remote control for Q setting, Bass Level and Low Cut.
I customarily use some of my favorite jazz music burned to a single CD and sitting in the sweet-spot listening back through Flemming Rasmussen's latest and most auspicious design only reaffirmed my initial thoughts and fears: it is virtually impossible to get this fidelity of sound from a simple two, three or four-way loudspeakers. The sound that came from these loudspeakers was so huge in terms of volume of air, so rightfully accurate in terms of instrument size and so utterly easy on my ears, I realized again, as I did before in previous years listening to the huge VR11s ($125,000), and 2003's show that featured the Wisdom Audio loudspeakers ($250,000), that in order to get this type of freedom you need space and lots of green paper.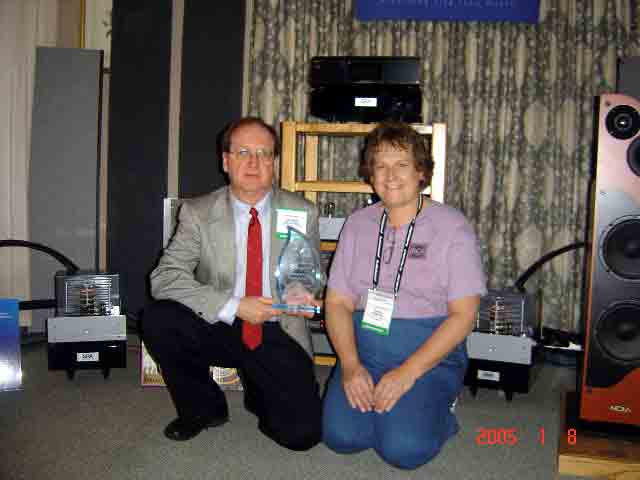 deHavilland's designer Kara Chaffe (right) and marketing director George Kielczynski proudly displayed their Editors Choice! 2004 Most Wanted Award. Using the new 30-watt 845-G amplifiers and an antique (circa 1963) Ampex reel to reel tape deck strapped to a pair of Nola Viper loudspeakers. God only knows how Kara came up with all the pre-recorded music but somehow she did. I was surprised to see and hear Jimmy & Wes - The Dynamic Duo on one of those spools of tape.
The room, using PranaWire from stem to stern, sounded delightfully open and considering the loudspeakers, a far cry from the setup last year featuring a pair of Alon Pegasus loudspeakers. Thank God, Kara set this room using an unusual approach of both adjoining front and sidewalls. BTW, What's Alon spelled backward? Nola, the name of Carl Marchisotto's new company.