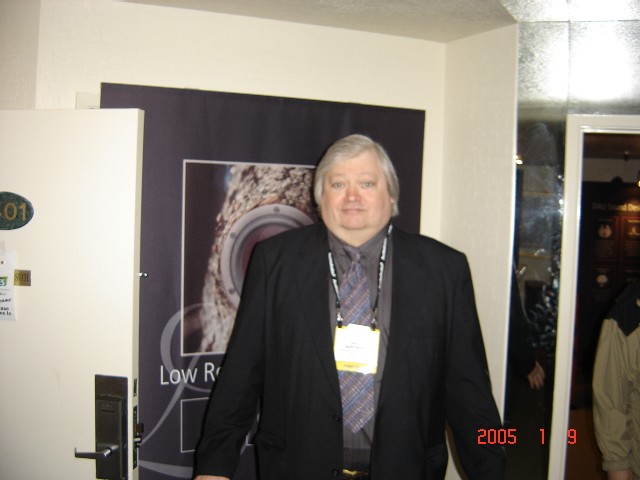 Jay "The Man" Bertrand stopped just long enough for us to capture him. Bertrand's quite busy these days now with his new and affordable line of Stello electronics from April Music. If you've got a couple of bucks in your wallet, stay calm; Bertrand also boasts April Music's Eximus line of statement components.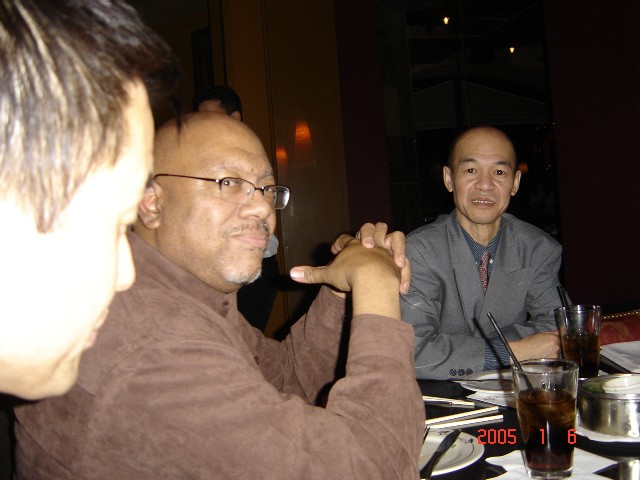 Stereo Times' Key Kim (foreground) and Franck Tchang, of Acoustic Resonator, found that you may be able to out-talk Dave Thomas (center), who's 6'4" 250 lbs. but they certainly can't out-eat him.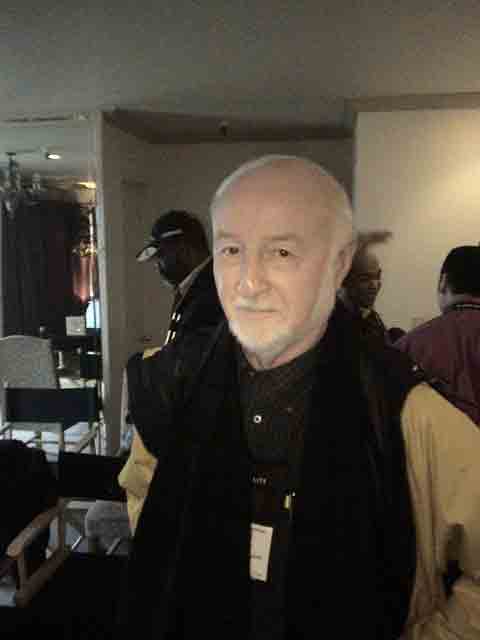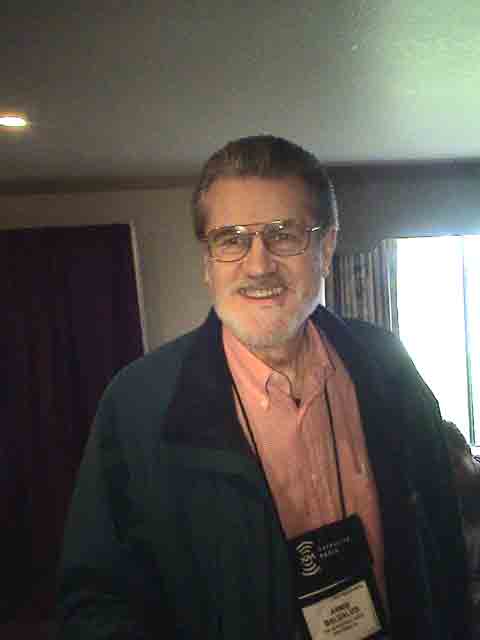 Two distinguished members of the NY/NJ Audio Societies who also happen to serve as my heroes are (top) Ross Wagner and Arnis Balgavis (bottom). Both have been in audio on both ends of the spectrum (lover/reviewer) for longer than they care to mention. But still, here they are back again just for the love of it.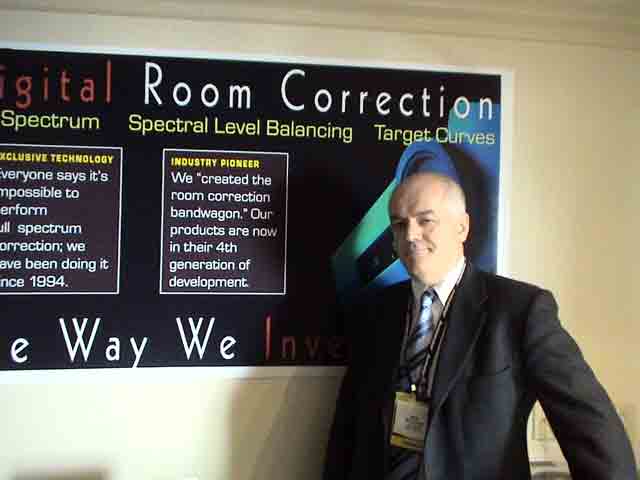 Tact Audio's Radomir Bozovic says the future of digital is spelled T.A.C.T. His new website, www.roomcorrection.com is dedicated to put to rest all the mysteries and myths surrounding room correction.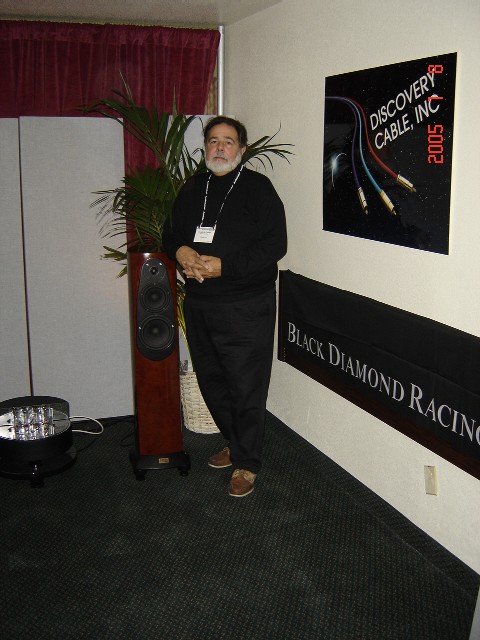 It was quite nice to see industry old timers such as Joseph DePhillips showing his new line of Discovery cables.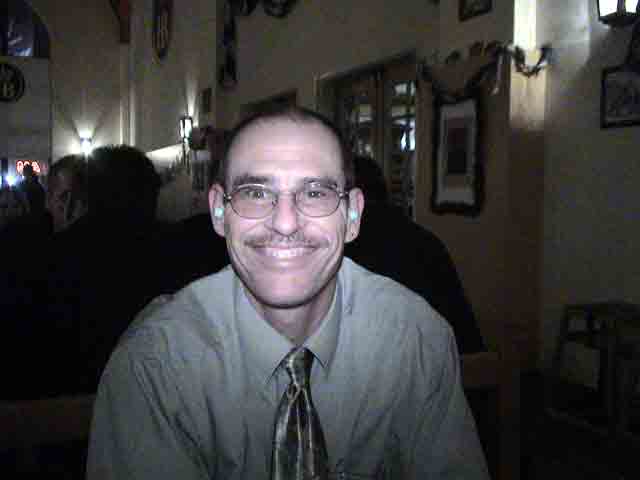 I simply couldn't resist publishing this photo of Convergent Audio Technology's sideman who I only remembered as Lee. You can tell from the ear-plugs the room was quite loud where we bumped into each other. I ended up needing ear-plugs too.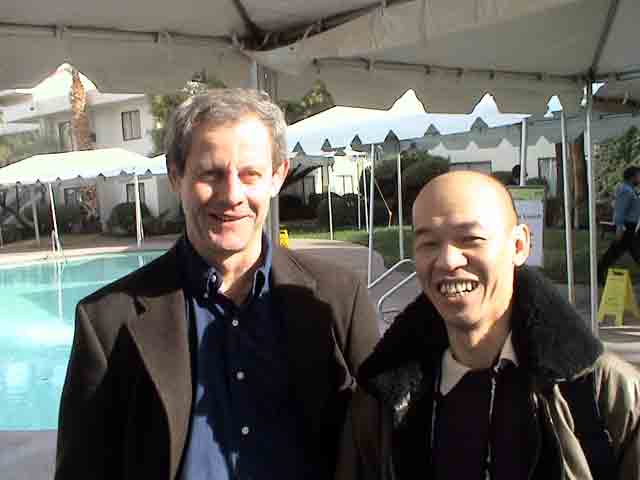 The ST camera caught up with Stefan Fekete, chief designer behind the wonderful Ayon loudspeaker and Franck Tchang of Acoustic Systems Resonators. Both were caught against the sunshine which was a rare sight this year.
.
Dr.Roland Gauder, of designer of German brand Isophon loudspeakers take time out to smile for our ST cameraman.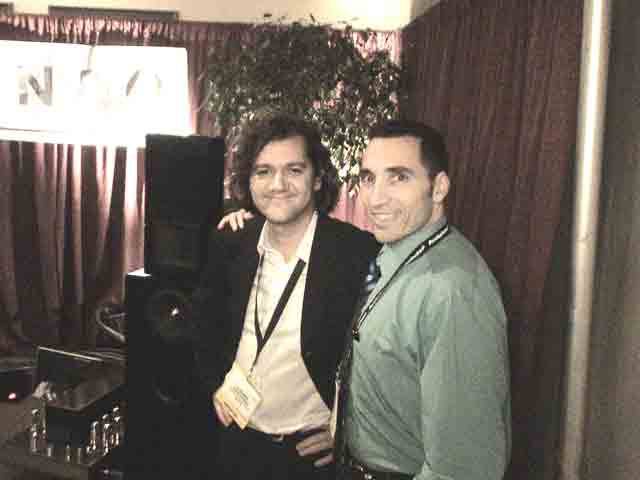 Darren Censullo of Avatar Acoustics and proud new US distributor poses next to Ascendo's very own Jurgen Schuering.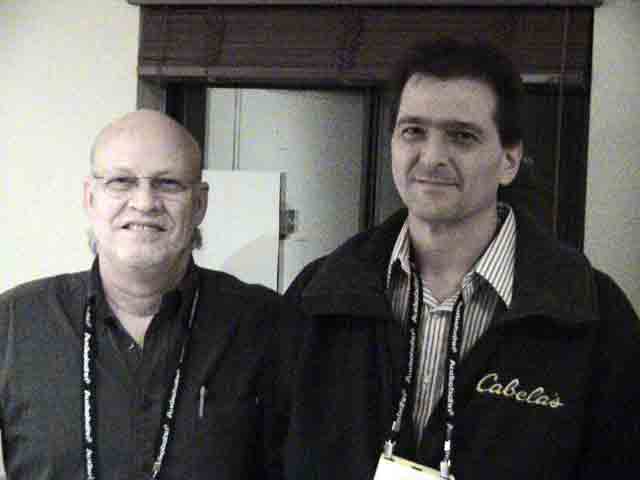 Lloyd Walker and partner Fred Law, of Walker Audio took time from their busy setup to pose for us.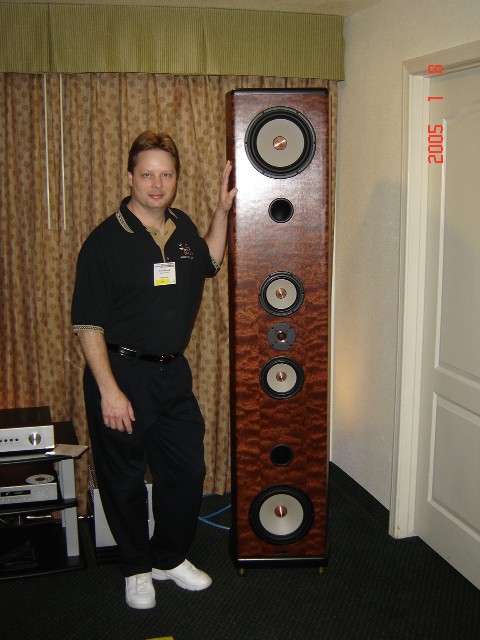 Ty Lashbrook of Tyler Acoustics stand proudly besides his Woodmere loudspeaker.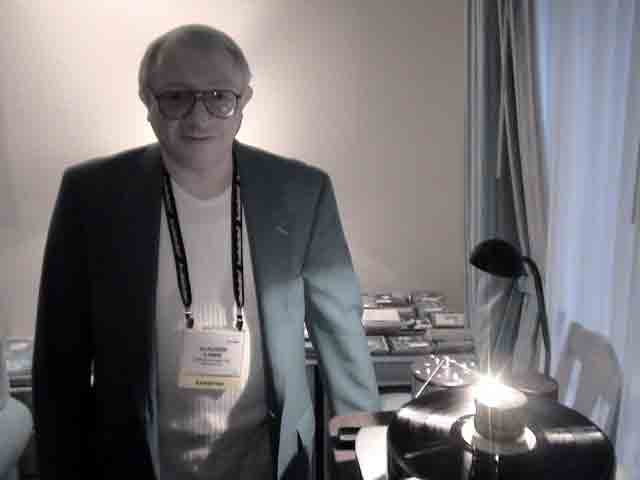 Lamm Audio's Vladamir Shushurin takes a pause for the cause.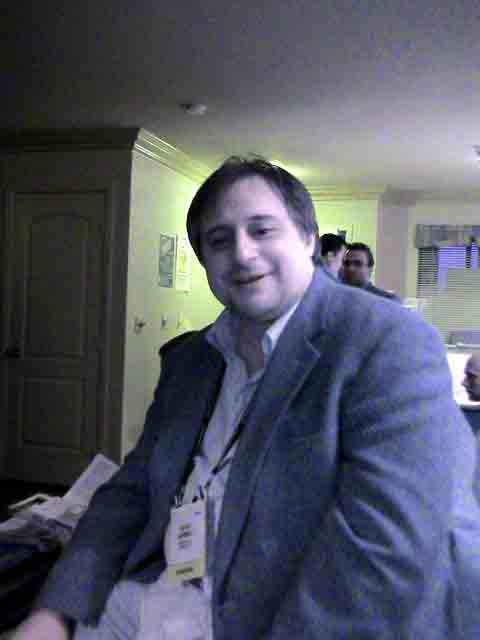 You can't find Shushurin and not find his turntable guru David Karmelli with yet another strange and eye-catching 'table. Here's a man that owns more vintage turntables than anyone I've ever met.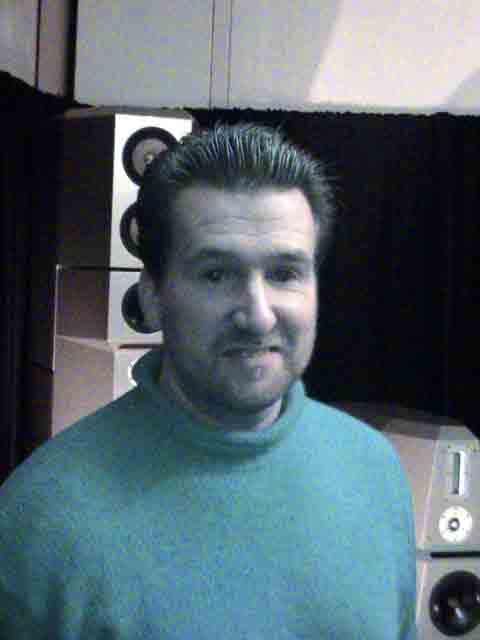 Showing in the Von Schweikert Audio room was none other than Kevin Tellekamp chief architect behind Silent Running Audio isolation platforms.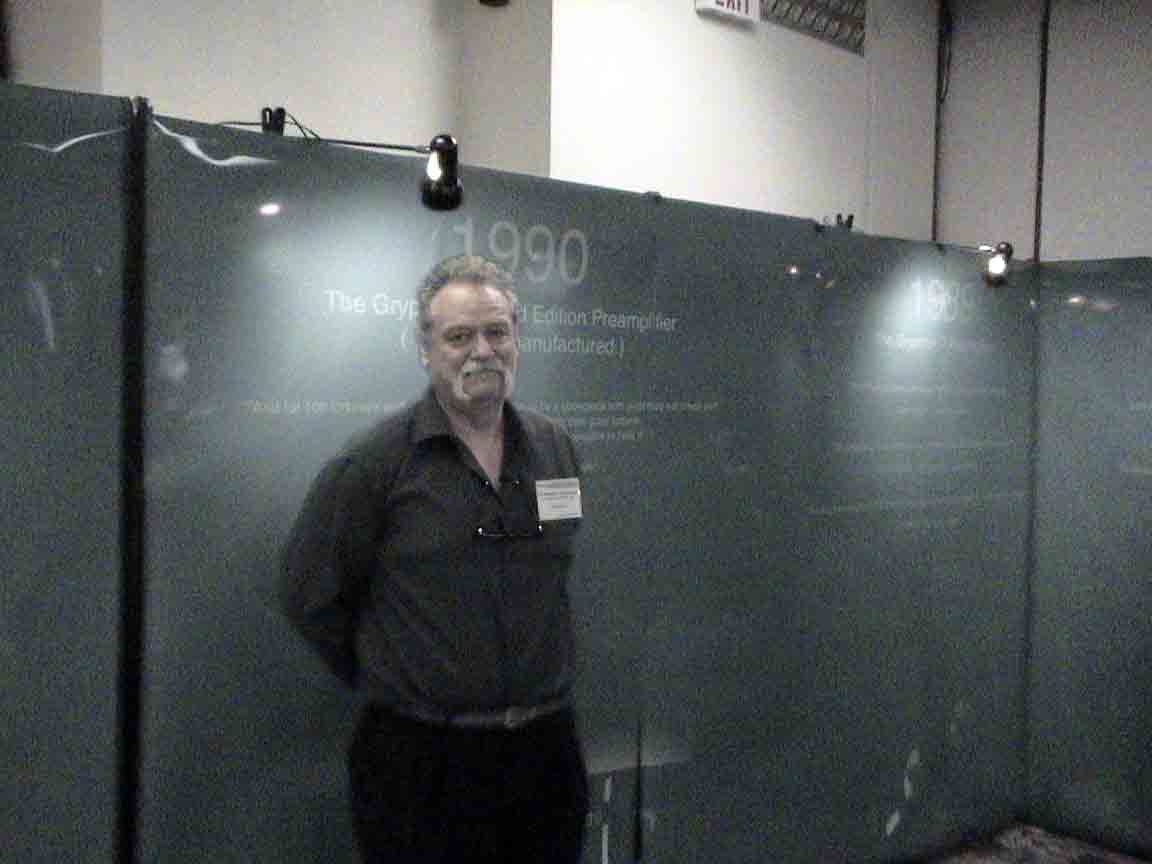 Flemming Rasmussen of Gryphon Audio stands before a wall of accolades from the press that spans twenty-years. A feat indeed in an industry where companies come and go with frightening frequency. Happy Birthday to you Mr. Rasmussen.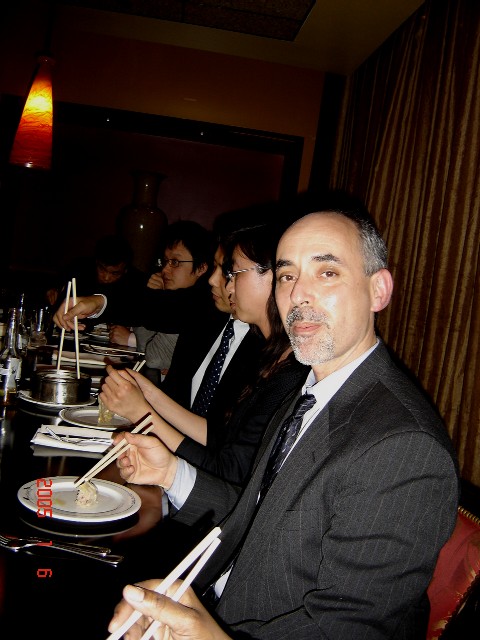 Adam Sohmer, April Music's US distributor, caught at a fine restaurant on the strip takes a moment to swallow before attempting a smile for our camera.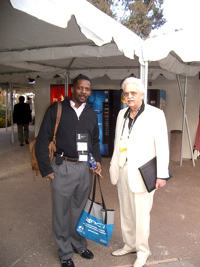 Lastly, I was caught with Ray Shab, designer of the Arcici Suspension Rack, walking the Alexis Park and just talking about...well, the terrible weather most of all. We both being from the east coast came to realize how relative the discussion was when we were told by someone that it was 36-degrees BELOW ZERO in Edmonton, Canada.
Clement Perry