The StereoTimes Most Wanted Components - 2001
Constantine Soo
1 July 2001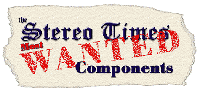 Sony SCD-777ES SACD/CD Player $3500 Reviewed 5/21/01. SACD represents superior sound to Redbook CD. The Sony not only plays the impressive SACD; but also provides superior Redbook CD performance. This is hitting two birds with one stone. With its construction quality and engineering finesse, it is an audiophile essential.
Klipschorn Loudspeakers $5600 pair Its lifelike dynamic capabilities can easily be appreciated at any volume level. Fitted into corners, the pair is unobtrusive and is therefore exceptionally wife-compatible. If you have the space and corners for the pair, you ought to consider them.
Monarchy Audio SM-70 amplifier $719/ea: Reviewed 5/2/00. Rugged construction, solids-state, single-ended, pure class A, zero negative feedback, RCA (stereo/mono) and XLR (mono) inputs, mono-switch, 25wpc stereo, 70wpc mono, all for only $719. With four in stereo bi-amping, you can drive almost any speakers. Your heart-rate should be doubling by now.
Granite Audio #470 silver interconnect $950 per meter: Reviewed 12/30/00. Expensive but worthy investment. Proprietary "Continuous-Cast Single-Crystal" works and makes perfect sense. Hopefully, more readers recognizing this gem and buying it will allow Don Hoglund to lower the price a bit.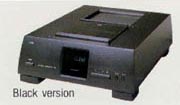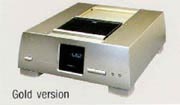 CEC TL1 belt-drive transport $5,000: Outstandingly low jitter. Meticulous suspension and attention to construction. Gorgeous gold finish all around. Manual top-loading. Huge disc clamp. Smooth operation. ST, BNC, XLR, Coxial. This is for the vinyl enthusiast. My only complaint is the lack of a track-shuffling function.
Wadia 27 Decoding Computer $8,950: While not priced for volume sale, the 27 will accord its owner incredible Redbook CD resolution ahead of its competitors. That said, it is still priced below many mega-buck British and European designs. Aside from a superb synergy with the 270 transport, the best sound is to be had via the XLR digital input and XLR coaxial outputs. The new "ix" version should surpass the performance of my original 27.
Music Reference RM9 II: 125wpc $3,450. Very powerful single-chassis EL-34 based amplifier. Although the negative feedback level is adjustable, the lowest feedback produces the best soundstaging. Surface-mounted input and output tube biasing is great for a non-technical guy like me.