Publisher's Choice! Acoustic Reality eAR One Plus [US rep for eAR Bill Harris, right, takes a proud pose with trophy] ($9300 per/pair): Like its nemesis TacT Audio, this company is also Danish and is
also using a newfangled digital approach to audio amplification. The innards of this trianglular shaped design employs the newly implemented ICE power technology developed by B&O. Rated at 350 watts per channel into 8 Ohms (and 600 watts into 4 ohms!), this has to be one of the most powerful and musically engaging amplifiers to have graced my listening room. Stay tuned for a break down of this fascinating design and how this technology fares against my reference TacT components. One thing is certain right out of the box: dual TacT 2150ís could not grip and control the bass on the Ascendos or two Talon AK subwoofers like these high-powered monsters can.


Publisher's Choice! Uniwave Tek ANACO 2

: ($5500): This unit employs a state of the art, current-driven switching power supply, coupled with proprietary technologies unlike any used in other hybrid designs: special H-bridge and modulators in the circuit, using many expensive CMOS OP amps and avoiding externally sourced modules. Among the most analogue-sounding amplifiers Iíve heard, with prodigious power and driver control. Rated at a whopping 500 watts per side, I find it amusing to consider what chance conventional designs have against devices that come across as un-solid-state sounding as the ANACO 2. [Stay tuned for review.]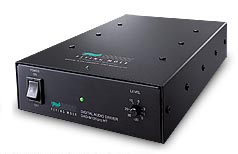 Publisher's Choice! FLYING MOLE DAD-M100: ($899 per pair): See review.
BEL CANTO eVo2 GEN II ($3,290):
Formerly CPs favorite amps, in monobolck configuration these amplifiers exhibit a high degree of musicality. With the advanced Tri-Path technology, and now in Generation II version, the eVo2 amps are highly refined and will likely improve the sound of many high-end systems. Even though completely solid state, these amps have the ability to float the sound much in the way that better tube amps do. However, the Bel Canto eVo2s also do this with precision and quietness that are often not found with tube amplifiers. The bass performance of the eVo series amps is truly outstanding with solid heft, power and control. The midrange of this latest series really doesn't give up much of the magic produced by tube units and offers an open, clear sound that is anything but cold and sterile. These are truly amps for musical lovers and audiophiles alike. (Wells)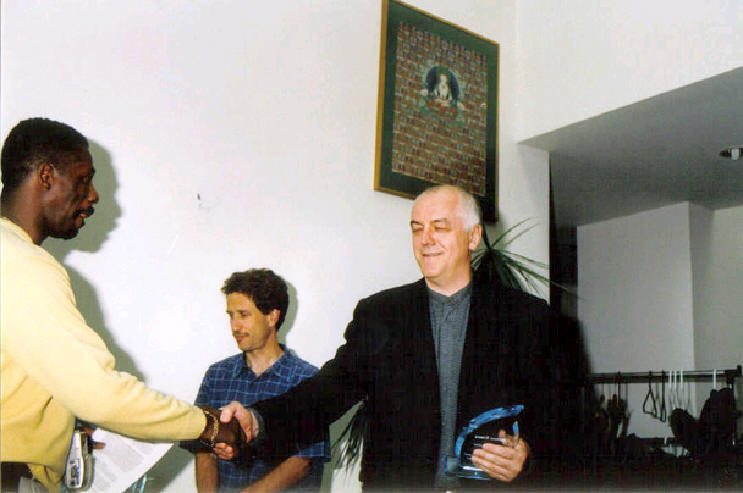 TACT AUDIO M2150 ($ 5,400.00): [TacT Audio's Radomir Bozovich, far right, accepts another award] Simply the most effortless, life-like amplifier to which Iíve had the pleasure to listen. I didnít think a digital amp could ever sound this natural. Thanks to CP, my preconceived notions that digital amplification had a thin sound, and was dry and lacking in musicality, were proved wrong. The M2150 is the complete opposite, sounding full and warm. (Kim)


GRYPHON ENCORE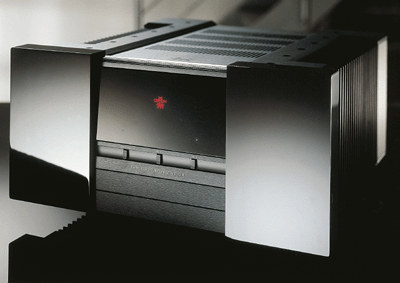 ($14,000): For those with tastes in music that places extreme demands on their audio systems, the 500-watt per channel Gryphon Encore amplifier is a solid-state beast with a truly musical heart. Capable of unwavering control, extreme dynamic agility and overall natural warmth, the Gryphon has never met a musical genre or instrumental timbre it didnít like. Of all the amplifiers I have had in and out of my system, and there have been more than I care to count, the Encore strikes the ideal tonal balance while remaining at once, transparent as well as fully fleshed out and convincingly colorful. (Petan)

SOARING AUDIO SLC-A300 ($3,400): This is a 100 watt/channel solid-state amp in a moderately sized chassis that belies it's big sound. Is equally effective in a two-channel set up as in a home theater system. This new company has a bright future ahead of it, as is evidenced by the response to this first offering in both the Escalante Design loudspeaker room and the Magnepan home theater set up at this yearís CES. They also make an 800-watt monoblock version, the A800, that, if it sounds anywhere close to it's little brother, should be something special as well. Keep your eyes out for this company. Review coming. (Wright)

YBA PASSION 1000 ($16,000/pair): The YBA Passion 1000 is the first super amp that Iíd auditioned. Itís a different realm at this level, and thereís nothing subtle in that difference. The 1000s drive loudspeakers with a weight and slam factor at lightning speed, and with superb control, making for the best initial transient response Iíve heard. It is further distinguished by coherent arrival time of all frequencies, and a weighty follow-through as the sound decays, with a slight emphasis on the upper-bass/lower mid band. Like some of those good-old comfort foods, these massive, imposing amplifiers are reassuring: you know they could handle anything you threw their way. Mate them with a tube pre-amp and youíll be all set for the long haul. (Nack)

CONRAD JOHNSON MF2500A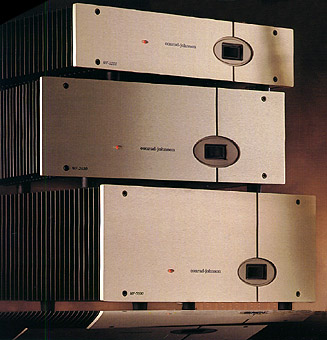 ($3,695): I have spent hour after hour enjoying this unitís musical presentation and rediscovering a lot of the treasures hidden in my discs. I felt it to be quite a good match with my difficult to drive Martin Logan Quests. It had no problem driving them to satisfying levels without any strain, while maintaining its musicality. (Wright)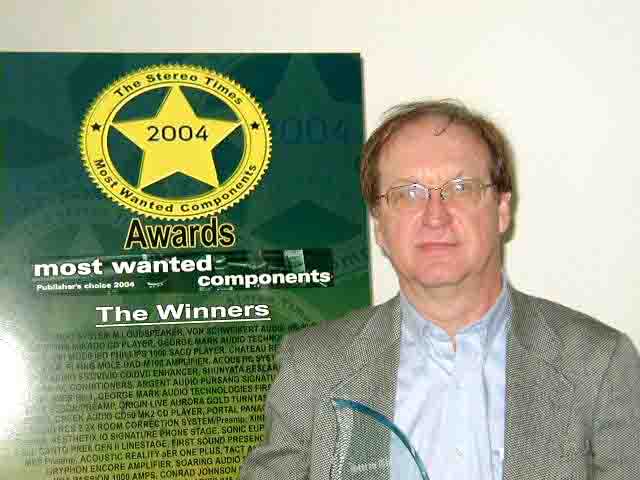 DEHAVILLAND ELECTRIC AMPLIFIER CO. ARIES 845-G ($5,995/PAIR): [George Kielczynski, Dehavilland's chief of marketing takes a time out for our cameras] Classic tube sound that warms the soul. A powerful sounding 30-watt Class A design that renders a holographic image like nothing Iíve heard all year. Itís retro-industrial styling is appealing and its operation is extremely quiet. At just under six grand itís a flat out steal. (Thomas)
PORTAL PANACHE INTEGRATED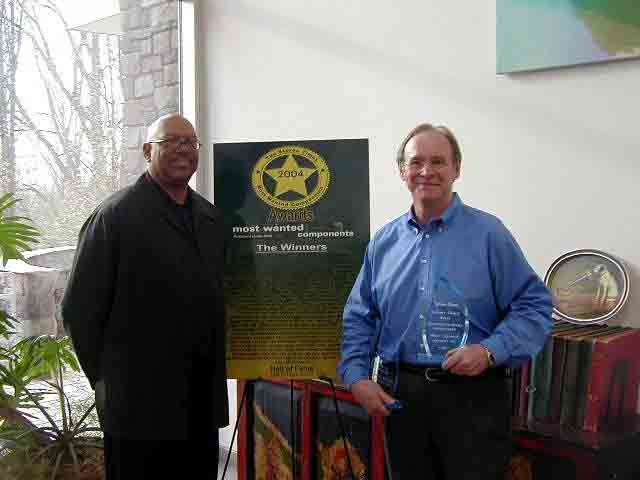 ($1795): [Panache's Joe Abrams, right, receives award from CP] The Portal has been my entry into the realm of integrated amps to anchor my second system, and it has served its purpose with aplomb and consistent sonic performance. A single chassis combines a passive line stage and high gain, dual mono class A/AB solid state power amplifier, providing the kind of dynamic punch that one would expect only with much more expensive separates. Its particular virtues are in the midrange and treble areas, which soar in vivid luminescence, without any grain or etching, even at high volumes. It is well suited to rock and jazz, which swing gloriously in its tight and rhythmic grip. Its purist headphone system is an added treat. The only drawback for some might be its lack of remote functions, but I have never found this an obstacle to enjoying its fabulous performance from day one. Upcoming review by Nelson Brill
MUSIC HALL MAMBO INTEGRATED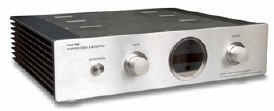 ($1,299): My Stereo Times ďMost Wanted ComponentĒ award for 2004 goes to Roy Hall for the Mambo 24/96 up sampling integrated amplifier. This component offers wonderful performance wrapped up in a gorgeous, massive machined aluminum chassis. This remote controlled, 50-watt MOSFET, Class ďAĒ amplifier, is manufactured in China by Shanling Audio and is marketed in the U.S. by Music Hall. Priced at only $1,299 it introduces a new, higher standard for affordable high-end amplifiers. (Nagel)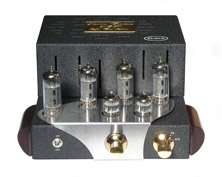 SOPHIA ELECTRIC BABY ($799-$899): Owners of high-efficiency speakers or those with smallish rooms who listen at low to medium levels should take a serious listen to the Sophia Electric Baby amplifier. This 10-watt/channel S.E.T push-pull design belted out some of the most natural sound Iíve heard, period. The Baby is an agile little marvel that is especially convincing on a wide variety of acoustic instruments as well as the human voice. Its ability to follow a blazing violin solo with spot-on timber is a talent few other amps in my experience have equaled. (Alles)

MONARCHY AUDIO SM-70 PRO ($980): I first reviewed Monarchy Audioís SM-70 amplifier in the late 1990ís. It was a great bang-for-the-buck amp back then. Now, several iterations later, the SM-70 Pro has impressed me as much on my Klipsch Chorus as its predecessor did on my former Paradigm Reference Studio 100s. Articulate, punchy bass, a glorious, authentic-sounding midrange, and shimmering extended treble all combine to make this Class A contender very tough to beat. Hey, if you need more power, buy two and use them as bridged monoblocks! (Alles)