Source Amplification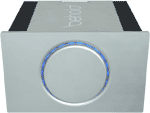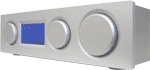 Behold Electronics APU and BPA768 (Starting at about $60k) Still the fastest, free of grit, grain and glare amplification I've heard with a performance that unfortunately is matched by its admission price. It is one thing for reviewers to toot their own horn but I've never seen anything remotely close to this: everyone who listens to this combination of serendipitous componentry declare it among the best electronics they've heard. Not an easy feat. Part 2 of my visit to the Behold plant forthcoming.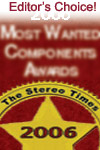 Karan Acoustics 450 Stereo Amplifier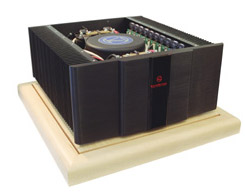 First, the Behold digital amplifier system from Germany. While I have not had them in my system, hearing them in Clements pulverized any reservations whatsoever regarding using digital in the area of amplification. Demonstrating a nearly perverse sense of realistic timbre and transparency coupled to limitless dynamic control over the fabulous yet under heralded Dali Mega line loudspeakers, the Behold reminds me of some behind the scenes lab experiment that is so far ahead of the curve, that even the people involved in its development are shocked. If not for the $60k asking price for the amp/preamp (the preamp is proprietary to the amp and must be included) I would not hesitate a second to cut a check.
Having said all of that, there is another amp I have just come into possession of that skins the cat from the solid state/analog angle. The Karan Acoustics 450 is a full Class A design devoid of any capacitors in the signal path, zero negative feedback while boasting a damping factor of 10,000 from 20-20,000kHz.

Upon first listen, much like the Behold, the sense of control over the drivers offers continuity and rhythmic timing, the deepest bass extension and control imaginable, and a total lack of electronic haze or glare typical of even the finest solid-state amplifiers. Along with this comes a natural warmth, realism of timbre, body in the mid range and a sparkling yet harmonically rich treble reminiscent of the finest single ended triode amplifiers. Put all this together and your $21,000 buys you musical bliss on tap [Greg Petan].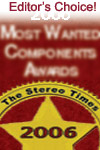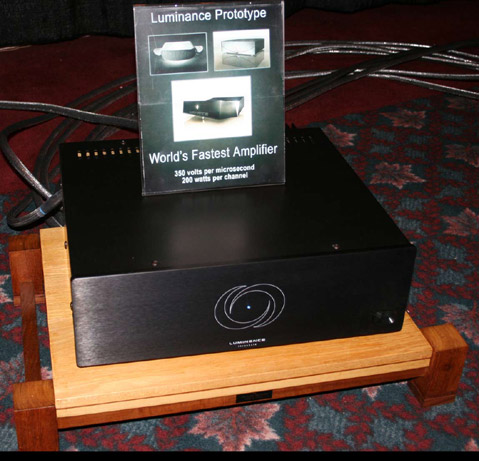 Luminance Audio KST-150 stereo amplifier ($3000). From the folks at Virtual Dynamics comes this simple looking black box stereo amp that only offers unbalanced (RCA) connection and nary the slightest bit of bells and whistles. But what it does offer is one heck of a HUGE sound! This amp is shockingly good sounding and if there was so much as a hint of glamour to its looks, it could sell for twice the money. Don't get me wrong its basic black looks are elegant, just in an understated sort of way. But forget the looks, spacious soundstaging and musicality are the hallmarks of this amp and it delivers the goods and then some. A must hear [Dave Thomas].
The Lavardin IS Reference Integrated
($2,995)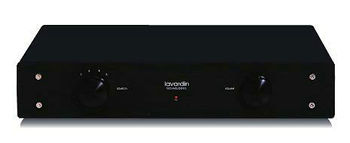 This 35-watt per channel integrated amp from the musically-attuned mind of designer Jean Christophe Crozel is designed to eliminate the "memory distortion" of solid state electronics. The IS Reference offers 'beyond tubes' freedom from harshness, hash, and false brightness revealing an unmatched level of exceptionally sophisticated, subtle, and natural music detail that allows one to truly understand and fully appreciate great musical virtuosos and virtuoso music from all musical categories [Paul Szabady].
NuForce Reference 9 Amplifiers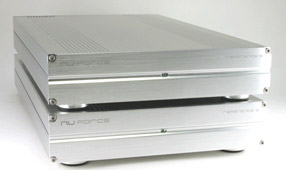 These diminutive "analog-switching" amplifiers have proven to be extremely dynamic, resolving, and above all, musical, in my reference system. Using an advanced switching mode power supply and newly developed digital technology, these powerful mono-block amps can compete with virtually any amplifier available for only $1250 per unit. Added incentives include very high peak power, incredibly low distortion, and their ability to drive brutal speaker loads effortlessly. Need I mention that the Reference 9s are highly efficient and energy-wise? Totally recommended! [Frank Alles]
Blue Circle Audio BC202 Amplifier ($5,795)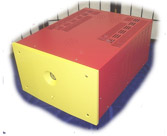 Not only did I finally get to meet Mr. Blue Circle Audio himself in Gilbert Yeung, I finally got to spend some time with one of this company's new offerings: The BC202 stereo amplifier. I was not disappointed in either case. The BC202 is a well built, wonderful sounding amplifier that also a pleasure to look at. Though rated at 125 watts per channel, the BC202 exhibited excellent control over my Martin-Logans and was never less than musical. Blue Circle's reputation for being a good value for the money is well deserved and clearly evident with their BC202 [Mike Wright].
TIDAL Audio Preos Preamplifier ($24,712) and Impact Amplifier ($26,062)


This quite simply is the best sounding amplifier and preamplifier that I have heard in my system. I have never been exposed to this level of musical reproduction in my listening room, or most of the other listening rooms quite honestly. Highs are open, extended and airy, while midrange voicing sounds very lifelike punctuated with low end that speaks with control and authority. Most importantly is the way it communicates the music to the listener. There is more of that feeling of "connectedness" with the performers than I haven't experienced prior to this combos arrival. TIDAL for this reviewer represents what musical enjoyment in the home is all about [Mike Wright].
Bel Canto Design e.One REF 1000 mono amps ($4200/pair).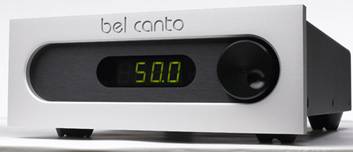 Bel Canto is on the move again - this time with a whole new line of electronics that are better sounding, smaller in size and lower in cost than their previous award-winning eVo series. The new e.ONE series REF 1000 mono block power amps improve upon the performance of their predecessor eVo2 Gen II mono block amplifiers in a number of sonically important ways. Overall, the sound is cleaner, clearer, quieter and more open than before. It presents the music with greater clarity, detail and musicality. And, despite their relatively small size, these babies rock with power and authority as well. At a price point significantly below their predecessor, Bel Canto has just stepped up the price-to-performance ratio with their new electronics. I am a very happy camper!! [Bill Wells]
Herron Audio VTSP-2 Vacuum Tube Line Stage ($4995.00).

The Herron VTSP-2 is one of the best line stages available due in no small measure to its innovative circuit design, flexibility, ease of use, and reliability. The sonic performance is first class. The VTSP-2 truly delivers the musical goods. Review to come [H. Courtenay Osborne].
Red Dragon Audio Leviathan monos ($5995/pr).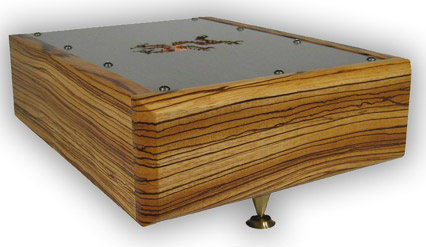 The best way to describe these monoblock amps is "unique." Unique sound comes from using ICEpower 1000ASP modules to provide 500 "musical" watts-per-channel. Unique styling comes from a combination of gorgeous solid hardwood casings around a stainless steel chassis with a dragon laser cut into the top panel. And at just under $6K for this level of quality they represent a unique bargain. You've got to hear and see these things for yourself [Craig Fitzpatrick].