Harmonix Reimyo CDP-777 Transport/CD Player
Page 2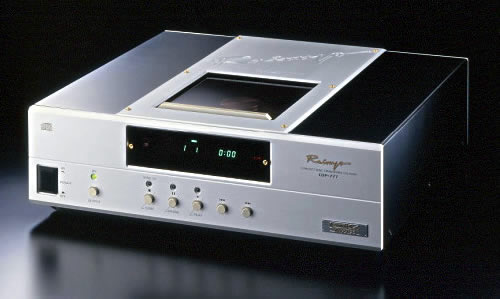 The CDP-777 was the closest thing to neutral and pure that I have heard in digital playback. It adds nothing to the music and it reminds me of the Virtual Dynamic Revelation Series cables. The bottom end was reproduced with enormous power and control. On the Burmester CD III disc, track 10 is Yim Hok-Man's Poem of Chinese Drums. The Chinese drums were rendered with tonal accuracy, and thunderous impact and control. The bass had power and authority and the bottom end articulation and precision were magnificent as well.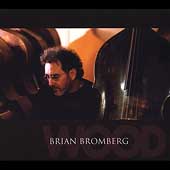 Another example is Brian Bromberg's 'Wood" [A440Musicgroup]. Brian plays a nearly 300-year-old bass, a Matteo Guersam Italian bass from the eighteenth-century. He showcases his remarkable talent on this upright bass. The music was engaging and compelling. The bass was powerful and tight and in control of the leading edge transients. The tautness and speed, the musical meaning buried down deep in the way his fingers caress and use his instrument were equally superb.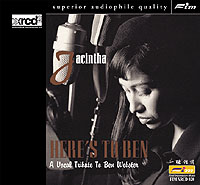 The midrange performance of the Reimyo is out of this world. Jacintha and Jheena Lodwick have long been my personal reference for female vocals. Jacintha's "Here's To Ben" [XRCD 020], was sweet, natural, and emotional. Jacintha's voice had clarity and transparency, but also had the proper heft and solidity. Track three, Danny Boy sounded incredibly life-like; it was so realistically transparent, it was as if she were present. Her voice had a rich, natural, holographic sense of realism and body, without any obvious colorations. The CDP-777 was able to portray her voice from soft to high notes instantaneously and naturally and with a total absence of grain. For this reviewer, listening to music through the Reimyo CDP-777 is the equivalent of a constant epiphany. It easily reveals enormous amounts of information on the disc at a microscopic level, extracting more music from the recording while drawing the listener in, allowing him or her to be much more emotionally involved.

The upper frequencies were the best of any CD player I've heard. They reminded me of my System Z's ribbon tweeter in their sweetness and extension. Female voices had an ethereal clarity and transparency, and were wholly organic. There was more treble energy, yes, but only when it was on the recording. The Reimyo CDP-777 doesn't add flavor or color, and as I mentioned earlier, remains neutral and doesn't editorialize.

During the review I was able to see how the Reimyo compared with my reference CD playback, the George Mark Audio Technologies First Overture DAC/Pre-Amp used with the Sony SCD-777ES, and the mighty Electrocompaniet EMC-1 Up CD player (both used as transports). As versatile and affordable as the George Mark is (serving as great preamp too and retailing for $7k), the twice as expensive Reimyo CDP-777 took me to another level of music enjoyment. Simply put, the Reimyo CDP-777 was more natural sounding and it had the ability to reproduce complex orchestral passages with the utmost in transparency, neutrality and detail.

The Reimyo CDP-777 has surpassed all of my expectations. Reimyo calls the CDP-777 the "Absolute Finest CD Player." While unfortunately, I can't confirm this, since I haven't heard all of the contenders, I can say without a doubt that it is the finest, most musical sounding digital component to have graced my system. Hats off to Kiuchi san. Bravo! It was well worth the wait! For all of these reasons, it was recently named a Stereo Times "Most Wanted Component" award winner. Highly recommended!
Key Kim

Second Opinion:
As a staunch lover of the Gryphon Mikado CD player, I have to admit I felt a certain degree of intimidation mixed with anticipation when the opportunity came to audition the Reimyo CDP-777 that Key had in for review. As the return date neared, I asked Key to bring it over and let the chips fall where they may: only one of these CD players was going to come out a winner (I've yet to hear two different components sound identical). And with all the talk about how great this player was, I was ready to get on the horn and contact Kiuchi-san directly if necessary. Unfortunately, the results were not good for the Reimyo. I ultimately preferred the Gryphon's uncanny dynamic punch, its affinity for taut bass and frequency seamlessness. Those are the Gryphon's strengths and both Key and I preferred it over the Reimyo's soft and rather lifeless sound (in direct comparison). I didn't understand what all the hype was about. I told myself, "I don't doubt that this player is excellent, but not in my setup." I can't tell you how relieved I was that I preferred the Gryphon.

Some months later, I had the pleasure of having Kiuchi visit my Jersey City home for a two-hour session of critical listening, along Key and Kiuchi's JVC XRCD comrades, Akira Taguchi and one other gentleman whose name eludes me. They thought the sound was impressive. I was glad to receive their approval (which I'm told very few do), particularly considering no Reimyo or Harmonix products were being used. How many of you know designers that give high praise to designs not their own?

It wasn't long after Kiuchi's visit that a brand new Reimyo CDP-777 arrived for my evaluation. This player was not broken-in, nor was it a member of the reviewing circuit. Kiuchi wanted me to give it a listen, not knowing that I had already done so. Well, what's the worst that could happen? I'd try this unit and see what differences, if any, there were.

I set up the Reimyo as before, using the Tact 2.2X as my digital viaduct to Boz 216 amplifiers strapped to a pair of Ascendo System M loudspeakers, employing all Virtual Dynamics Revelation cables. I don't remember with certainty if I had the new amplifiers from Boz during the earlier evaluation. I don't think I did, but I am inclined to doubt that these amplifiers could make a that big a difference. In any case, the sound of the Reimyo took away my breath and made me think the first unit was defective in some way (too many UPS gorilla handlers perhaps?). Another suspicion was that Kiuchi san hand-made a special unit for yours truly after his visit. One thing's certain; the sonic differences between the two units were vast and immediately obvious.

From the git-go, the newer Reimyo had the uncanny ability of recreating the acoustic space of almost any recording venue right before my ears (and mind's eye). I was shocked by how large an acoustic space it provided, making my listening room seem larger and less familiar. Another of its amazing features lies in its unique ability to resolve complex passages with the greatest of ease: an obvious attribute of the superior JVC transport mechanism used exclusively in this player. There simply was no comparison to my beloved Gryphon and its Philips based transport which could not reach that deep into the music's soul. Needless to say, the overall musicality of the Reimyo player is its most addictive quality. I was hooked within an hour of listening and couldn't pull away.

The Gryphon didn't go down without a fight however. I still preferred its taut bass and dynamics over the Reimyo. At this point it was still any man's preference, with both units outdoing each other at the frequency extremes: the Reimyo having an almost angelic quality reproducing strings and voices, while the Gryphon outdid it in bass prowess and authority. Considering each designer's respective craft it is no surprise that each would excel in the areas solid-state and tubes do best in. Kiuchi's a tube man make no doubt about it while Gryphon's Rasmussen makes some of the planet's best solid-state designs.
I had to keep reminding myself that the Reimyo was brand-spanking new and hadn't properly broken-in as of yet. The bass is usually one of the last things to come into full-bloom. Time will tell if it can match and perhaps even surpass the superb bass reproduction of the mighty Mikado.

Alas, someone had to win, and for me it was the Reimyo this time around. Not having the ultimate in bass reproduction was not such a disappointment considering how well it reproduces everything else. It isn't that the Reimyo produces bad or merely decent bass. In fact it produces among the best bass I've heard from a one-box unit; it just doesn't sound as taut or dynamic as the Gryphon. But with respect to the Reimyo's top-end, I have to take my hat off Kiuchi-san. It is nothing short of amazing, and it sets a new benchmark for one-box players. I think I'll keep it and attempt to work on getting the bass as good as the mighty Mikado.

Clement Perry
________
Product Specifications:
Format: CD standard format (16bit/ 44.1kHz)
Signal Processing LSI: "EXTENDED K2 Processing Version 2.0" LSI (JVC Original IC)
Sampling Rate: 24bit/ 176.4kHz
Digital filter: 24bit 4times oversampling (176.4kHz x 4)
D/A converter: 24bit Data rate 705.6 kHz (176.4kHz x 4)
Digital Output: RCA coaxial (CD standard format 16bit/ 44.1kHz)
Analog Output:
Analog frequency range 88kHz max.
Balanced x 1 (6Vrms/ XLR-3P connector)
Unbalanced x 1 (3Vrms/ RCA connector)
S/N Ratio: Better than 117dB (IHF-A)
Dynamic Range: Over 100dB
THD: Less than 0.003%
Power Requirement: Selectable 100V, 120V, 230V / 50-60Hz
Dimensions (Overall): 430(W) x 116(H) x 391(D)mm
Packaged Dimensions: 432.2(W) x 142.5(H) x 410.5(D)mm
Weight: 15Kgs
Standard Accessories: Remote control, CD stabilizer

* AC power cord not included
* Use of Harmonix X-DCSM Studio Master power cables recommended
Price: $15,500

Combak Corporation
4-20, Ikego 2-chome
Zushi-shi, Kanagawa 249-0003, Japan
Phone: (81) 046-872-1119
Fax: (81) 046-872-1125
North American distributor:
May Audio Marketing, Inc.
2150 Liberty Drive, Unit 7
Niagara Falls, NY 14304
Phone: (716) 283-4414
Fax: (716) 283-6264
Website: www.combak.net Website: www.mayaudio.com