Triode Wire Labs AC Cords
Setting the Bar in Affordability

July, 2012


Despite this being my first article, deeply involved into high-end audio End audio for longer than I want to admit. Putting pen to paper is an entirely different story however. This proved more than just a challenge: it proved daunting due to the pressure I put on myself.

I delight in the thought of either UPS or FedEx casting their shadow upon my front doorstep! Since I'm a self-proclaimed helpless audio aficionado having followed the hobby since Heathkit was publishing their catalogs in the 70's - to this day, I still own one of their AA1640 amps.

I've known for many years that AC Power cords can make a significant improvement in one's system, until now I've been using the Pangea AC-9SE's to deliver the unforgiving power my Krell KSA 300S's require when pushing the Polk Audio SDA SRS 1.2 TL loudspeakers. I also use Wire World Silver Electra 5 (Squared). The DK Design Group VS.1 Reference Mk II Integrated amp serves as a preamp only while source is a modified Denon DVD-5910.

Like many audiophiles, I have been on a constant quest searching both high and low, far and wide for the perfect sonic synergy. Thank goodness serendipity stepped in and helped me stumble across Triode Wire Labs (herein TWL), which I discovered while perusing the internet.
TWL is a small family owned high-end cable manufacturer that has been around for little more than two years. Founded by Peter Grzybowski, a licensed professional engineer, who earned a B.S. from Clarkson University and a M.S. from the New York Institute of Technology. Grzybowski has been an avid audiophile since he was 10, when he repaired and restored his older brother's blown JBL L-100 speakers. Working for over 22 years in the power generation industry, Grzybowski has gained considerable experience and knowledge in electrical theory and construction.

Grzybowski has been experimenting with DIY power cords, speaker cables as well as interconnects for about 10 years. He has constructed numerous variations and configurations with different metals as conductors, assorted construction techniques, various stranding sizes, including different twists and varying lengths. Grzybowski had experimented with different grounding and shielding techniques as well however, with hard work and perseverance, fortune finally smiled upon him he says, when he stumbled upon a highly annealed and durable copper wire (who he chose to remain anonymous). "This wire sounded extremely musical, says Grzybowski far better than anything I heard thus far." Grzybowski discovered from his research the wire was designed by one of the great US Corporations .

After all this experimentation, Grzybowski found a material and construction combination that were ideal for high fidelity applications and that also could be assembled at affordable prices. Other parts of his design included extensive testing of connectors. Through extensive research and testing, Grzybowski developed a completely passive noise reduction technique to his cables to improve overall sound (and video) quality. One of Grzybowski's philosophies as an engineer is efficiency and effectiveness. Grzybowski believes that "affordable" and "audiophile" should not be an oxymoron!

After finding the best materials for a high-end power cord, Grzybowski determined that the best assembly technique for AC power signals and AC transmission was to utilize the Litzendraht braiding technique. Developed in the 1930's in Germany, this type of wire construction offers very wide bandwidth with excellent phase performance - particularly for audio signal transmission. The aforementioned anonymous US Company utilized Litzendraht construction in military applications during World War II. Grzybowski found that his hand-braiding techniques were not great. However, he found that his wife and three daughters were experts.

Ultimately, Grzybowski was gracious enough to allow me hear his products in my system while entertaining the idea of my writing a review. Grzybowski explained that there have been some success with regard to his TWL AC cables and the feedback has contributed to the developmental progression of this, his latest iteration. Grzybowski's passion for designing cables began long before TWL was formed. Moreover, his friends encouraged him to share his knowledge of cable design with the world. Since doing so, Grzybowski hasn't looked back.


As I stated earlier, I love it when the guys with the uniforms drop off packages! To my delight, the cables arrived Tout de suite! I rushed them in the house, found my blade, and sliced opened the box to find four elegant, but understated draw string bags with the Triode Wire Labs logo centered on them in gold lettering. I eagerly loosened the drawstring to pull out these beautifully built cables covered in a fine black mesh, with hefty Edison-type connectors at each end. Included with the cables was a brief description of what was sent. They included two six-foot "Seven Plus" AC cords ($439 ea), which I installed on my vertically biamped Krells. A single six-foot "Ten Plus" AC cord ($319 ea), which went directly on my DK Designs integrated (used solely as a pre). Lastly, a single six-foot "Twelve Plus" AC cord ($219 ea), was used at my heavily modified Denon DVD-5910 CD player.

I installed the TWL AC cords in stages, the largest of which were the Seven Plus on the amps. I wanted to document and understand exactly what was happening at each stage. In the packaging was a hand written note to me that read "Please give these cables some time to "settle" into your hi-fi system!" Good advice, but what Grzybowski wasn't aware of, is that I had been down this disappointing road a time or two, so I wasn't expecting much right out of the box! So I took a deep breath and just walked away. I literally came back after about 90-minutes to tend to something else, and, much to my surprise the sound had changed. One thing that stands out almost immediately is the natural organic sound quality of the TWL AC cords. It was as if you had opened a window into a more open and engaging sound.

These cables are considerably quieter than any other cable I've previously owned. That's say quite a bit considering the TWL's asking price. The TWL, gives lots of air around instruments allowing the music to blossom, I noticed that there's more detail at the lower octaves as well. This, of course, lends to a better foundation with the bass. I actually used less gain to achieve the same pressure levels and found this quite surprising to occur when changing out an AC cord. I also run a pair of Klipsch Reference RW10 subwoofers, so I thought I'd experiment. I used one of the TWL Seven Plus AC cords on one of the subs, and would you believe I actually had to turn the gain down to match the output of the other. Not only was the sub louder, but the bass was deeper, and more taught, defined and I think harmonically richer.

On to the music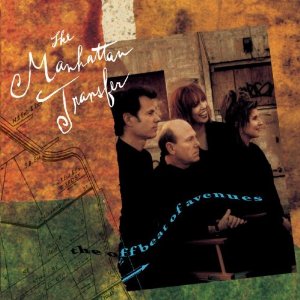 The Quietude, is a reference of mine from the jazz vocal group, The Manhattan Transfer. Their "Off Beat of Avenues" CD is a song I had been using for years to test for soundstaging qualities. Here's why, there are sounds of animals stage left and center while a women talking as she walks across the room (left to right). This effect is more fun than it is music but because it was done so well, I enjoy it nonetheless. The real test of this song for me was the ability to keep the stage from losing volume and space. There is also a layering affect as the group sings - at the same time as you hear the animals sounds slightly elevated stage left - as if in trees. I've heard this effect somewhat lost and bleached out with lesser designs over the years (this is a '91 recording). However, the TWL Seven Plus presented the stage wider than I had heard and more importantly presented it with a most effortless and three-dimensional presentation.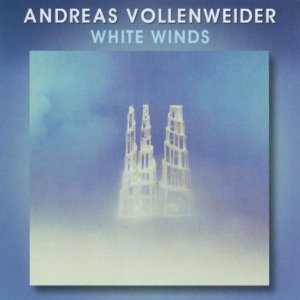 Intrigued, I just listened to a number of old songs, primarily jazz, with a new sense of urgency and another gem of a recording was "White Winds" from Andreas Vollenweider. This CD also features a myriad of instruments that includes bells, whistles, chimes, and harp. Over the years, it too has served as a litmus test for high frequency extension. If there were any shortcomings via the TWL AC cords, trust me, they would be revealed here. To the contrary, I immediately noticed more energy, presence and depth to the high frequencies. On the track Brothership, featured bells, but here the notes floated and hung in the air with natural decay that went on longer than I have ever experienced from this disc. This also lent to a higher believability quotient as my system sounded better than I have ever heard. Using the TWL AC cords gave a greater sense of timber and harmonics truthfulness and thus authenticity to the music..

Next, I installed the "Ten Plus" on the DK Design preamp section early one afternoon and just let it play burn-in throughout the day. Upon my return later that evening to see how things were developing. I put on Seals, "Bring it on" CD. Keep in mind, I knew I had respectable bass already: tight and controlled. Well, there was bass like I've never heard before in my system, so much so, I heard things rattling around the house! This wasn't tubby sloppy bass either. Needless to say, I was impressed.

By the time I got back it was around midnight, and my better half and I decided to sit down and listen together.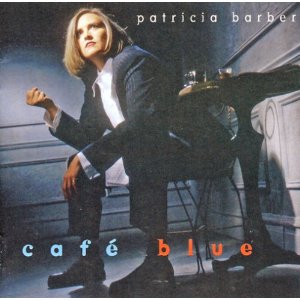 She put on Patricia Barber's Too Rich for My Blood (from her "Cafe Blue" CD). Well let me just say I have a much better understanding of how synergy plays a major role in creating a great sonic illusion. Now with TWL cables throughout my system, I must say something special was now going on. Too Rich for My Blood is a song I've come to appreciate as I've been referencing it for over 15-years. Just let me say, that the timbre was spot on and remarkably grain free. Patricia's voice was smoother and more sultry. The soundstage was also something that I couldn't help but be drawn into. It was deep and detailed with greater dimensionality than I had ever heard from this disc. Nardis, (from the same disc) features Patricia on piano and I don't remember ever hearing the piano sound so fast and accurate, yet richer in harmonics. The finale drum solo on this song proved simply breathtaking.

Once more, the TWL AC power cords allow you to hear more into each recording. I think this is achieved by the removal of distortions in the AC line being shunted by the cable. The most obvious benefit is - for the first time - I actually feel as though I am transported somewhere else other than my listening space (I've read reviewers state this before but had no idea what they were referring to). Nice to know I too can experience what I thought was reserved for elite products.

Concluding Thoughts
Thank God for the World Wide Web where small and inconspicuous companies like Triode Wire Labs caught my roving eye. My system has improved immensely and I have personally benefitted greatly by the talented Mr. Grzybowski and his Triode Wire Labs AC cords. I had no idea what to expect from them, but thus far - what a thoroughly enjoyable experience! They do everything extremely well but it's there natural ebb and flow along with an ease and openness that stands above all else. A very serious contender at a very modest price! If you want a huge slice of high end performance without the huge price tag attached, I would highly recommend that you give the Triode Wire Labs serious consideration!!!




Triode Wire Labs
Specifications:
"Seven Plus" 6-Foot ($439 ea)
"Ten Plus" 6-Foot: $319 each
"Twelve Plus" 6-Foot ($219 ea),

Contact:
Website: www.triodewirelabs.com
Email: info@triodewirelabs.com