ARGENT-ROSINANTE PURSANG SPEAKER CABLE-A FOLLOW-UP
Further In
February 2005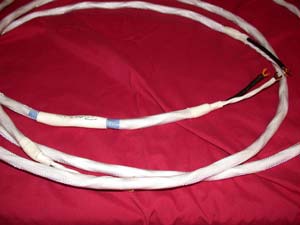 "Oh, my love, take me further in. So deep in this mystery; my tears on yours depend; they like some wild river flow, as we go further in." (Greg Brown, "Further In" [Red House Records CD88]


I have been living with Argent-Rosinante ("Argent") Pursang loudspeaker cable for many months now, luxuriating in their wonderful immediate presence in my reference system with various speaker combinations. Clement Perry requested that I offer my Follow-Up observations to his review of the higher-priced Pursang S speaker cable published here in October, 2004 and to which Clement awarded his Publisher's Choice Most Wanted Component for 2004.

My circuitous route to seeking out Argent Pursang cable started because of my appreciation for the tremendous impact that two sets of Argent Roomlens resonators have had on my room's acoustics, transforming a narrow and window-filled living room into a sonically pleasing and fairly focused venue. (I should also admit for the record that I use the Roomlens for another non-audio purpose: on occasion, I will invite my wife into our living room to "See My Resonators" – a line that works beautifully, but that is a story for another day… ) I next got hold of Argent's Dark Matter Platform (no longer in production, unfortunately) and placed my Electrocompaniet EMC-1 player on it. Right there, I felt I had made it to another level of Sonic Heaven, as the Electro's renowned, detailed treble became even more focused and extended, while the lower regions were similarly better defined in focus and dynamic punch. All of these developments led me to approach Argent's owner and founder, Ric Cummins, for two pairs of Pursang loudspeaker cable to bi-wire my beloved Ascendo System F-3 speakers. I wanted to dip into Ric's "well" of proven audiophile products one more time to see if I would again come away with all of my wishes granted.

Ric Cummins joins the ranks of some of my favorite audiophile talents in this wonderful hobby and love of ours. He is a truly talented, humble and genuine fellow. Ric's view of his work is best summed up in what he told me recently during a telephone interview, while cooking up potatoes for dinner in his Lawrence, Kansas home: "It is not just the materials employed that make an audio cable special, (for example, many audio cable companies use the same Teflon TPFE dielectric and core that I employ) but what really separates cables is EVERY DETAIL of how it is designed and the care taken in EVERY aspect of its manufacture." In the Pursang, the silver cable is hand wound to the customer's specifications in a non-parallel aphasic field weave (derived from Ric's experience in designing loudspeakers) and then a proprietary chemical process is applied to accelerate capacitive discharge of non-conductive materials in the cable. Ric chooses to hand wind each cable because there does not exist a manufacturer who can produce his cable to the topology and standard of quality he demands. The only difference between the Pursang and the pricier Pursang S is the size of the gauge involved – the design and hand wound process is the same. With his potatoes peeled and cut, Ric finished our conversation with a glimpse into his philosophic goals in music reproduction: "Music appeals to the soul. We all have a deep human need to get as close as we can to the musical intention of the artist." Need I say more?

In order to best convey the sonic attributes of the Pursang, let me first refer to the music of Greg Brown, another Midwesterner who creates music, (a blend of folk, blues and poetry), that when properly reproduced, gets right up into your gut and soul. His distinctive deep, sonorous voice can be very hard to capture with accuracy. Some systems tend to reproduce his voice with too much of a hoary or husky coat. Brown's guitar is also a searing instrument in his arsenal, sometimes too fast to capture in a slower system, where it can end up a wash of white glare instead of individual strums. With the Pursang speaker cable placed in my system, (replacing Acoustic Zen Holograms and Analysis Plus Oval 9), it was as if I was hearing Brown for the first time.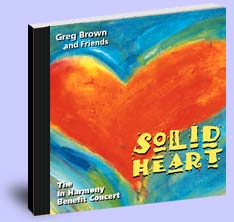 I tore through every album of his, listening from beginning to end, for several hours. (This is always a great sign and the best compliment to a new piece of equipment in my mind.) One of my favorite recordings in Brown's discography is his 1999 live recording entitled Solid Heart, (sold at www.inharmony.org) a disc, which supports the great work of an organization assisting kids in adoption. In Pound It On Down, Brown's sonorous baritone and his powerful vocal delivery are captured with brilliant realism and accurate tone with the Pursangs in the mix. Compared to the aforementioned cables, I now had the whole sonic picture perfectly rendered, including Brown's deep hums and breathy sighs. On "You Got To Move," Brown is joined by the venerable, Dave Carter on guitar and Tracy Grammar on fiddle, swirling behind Brown on this upbeat gospel classic. With the addition of the Pursang speaker cable, all of the energy of this great live number was fully realized: treble of the high flying fiddle was rendered with agile speed without harshness or glare; the individual mandolin pickings were bright, full and sparkly fast, and of course, Brown's vocal crescendos were present in spades, to add to the glorious building of this live piece. I was right in the theatre in the first couple of rows, surrounded by the heat and excitement of the audience, with the soundstage portrayed wide and deep. The Pursangs simply got me more involved in the musical event.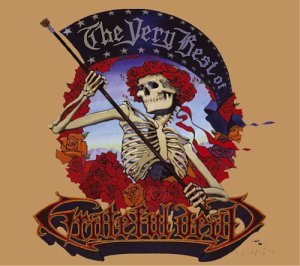 Forgive me for sticking to Midwestern connections, but to enjoy the Purang's distinctive way with treble sweetness, I look no further than my Grateful Dead heritage, in their recording of February, 1978 in the audiophile palace known as the Iowa Uni-Dome [Dick's Picks, Vol. 18, GDCD 4038). On the favorite classic Scarlet Begonias into "Fire On The Mountain," the Pursangs deliver the sweetness of Garcia's fragile high treble guitar lines with precision and clarity. When I heard Phil Lesh's solo bass begin the transition to "Fire" through the Pursangs, my room was pressurized with quick and deep bass like I had not heard before, and I admit I checked the volume control to see if I had increased it from when the other cables were in place. The Pursangs provided treble dynamism without glare and a just-right authority in the lows resulting in a more natural flow to the musical event. On most of the recordings I played, the Pursangs tended to be very neutral, picking up brightness only when it was on the individual recording and succeeding in conveying the musical details with uncanny realism. Another example was with large orchestral works and colors. I have used The Royal Philharmonic Orchestra's recording of Sir. Bantock's "Celtic Symphony" [Hyperion 66450] as a reference for testing how a system portrays massed instruments and their rich textures. This lushly recorded symphony begins with a most beautiful quiet passage of strings, which builds to a crescendo. The Pursangs brought liquidity and rich texture to this introduction, with great low-level detail. The crescendos had improved physical attack and impact, again achieving a wonderful ease and natural realism.

In conclusion, I highly recommend the Pursang speaker cables especially for their natural treble, midrange neutrality and straight to the heart delivery of the musical content and EMOTION of a recording through the conduits of efficient solid state or digital gear, such as those I had on hand for this audition. I purchased the audition pairs and have been enjoying them (and Ric's company) ever since. I have also recently purchased a pair of Virtual Dynamics' Master speaker cables and find the Pursang to compare quite favorably with these glorious, higher priced cables. My impressions are that the Pursangs provide a lighter musical presentation overall, some might find more "natural," particularly in the treble region. The Masters are clearly the champs of the bass region, providing more weight and solidity to their overall presentation, as well as increasing depth and width of soundstage on all types of recordings. Both cables are in the top of their class in terms of musicality and letting the music flow in a natural and dynamic fashion. Its best of course to trust your own ears and give the Pursangs an audition in the confines of your own system to see if they too, can take you "Further In."
Nelson Brill



Price: $1,575 for a 8' pair

Contact:
Argent-Rosinante
4812 Tempe St
Lawrence KS 66047
785 331 4123
www.roomlens.com
godasse@lawrence.ixks.com