Element Cable

January 2005
Sanity Restored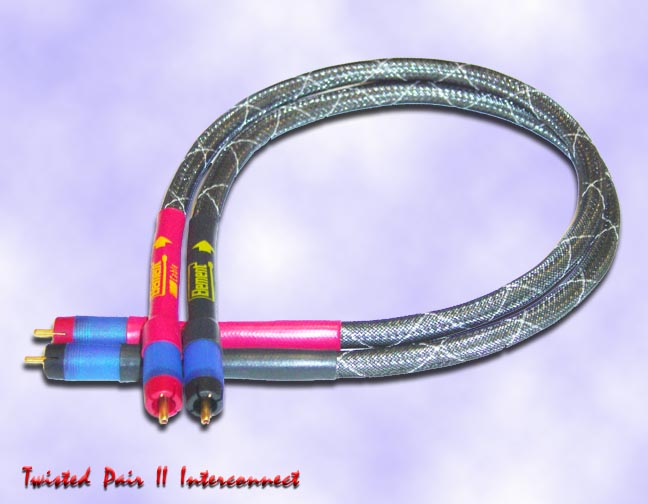 Down to Earth

I had spent a good part of the last year reviewing some of the finest audio cables available when CP asked me if I'd be interested in reviewing cables from a new company called Element Cable. I was a bit burned out on trying to come up with fresh ways to describe the sonic attributes of extremely expensive cables whose sound thankfully justified their cost, so the thought of reviewing another cable was not that appealing to me. I thought before I committed to taking on another cable project that I would first visit the company's website to see if there was anything interesting about the company.

From the looks of the photos on their website, their cables looked pretty run-of-the-mill for high-end cables; polyethylene sleeves, Eichmann Bullet Plugs, Neutrik XLR connectors, and hospital grade IEC plugs, you know, your standard $500 - $1,000 cables and cords. Well that last part is what got my attention, because much to my surprise, not one of the Element Cables cost more than $129.00!

As you might have guessed my B-S detector went off because I couldn't believe it was possible to make high quality audio cables that inexpensively. See what this hobby can do to you? When mucho expensivo cables become the norm, a down-to-earth cable company like this can easily go unnoticed.

I know what you're thinking: "Dave. If a cable looks like a $500 cable but costs only $100, it probably sounds as if it's only worth $10." Ordinarily I'd agree. Heaven knows I've heard enough big bucks audiophile-lookin' cables that sounded like poo-poo (I believe that's the professional term). But truth is I've spent the past several months with the Element Cable products and for most of that time I had completely forgotten just how little they cost. I just enjoyed music.

The line up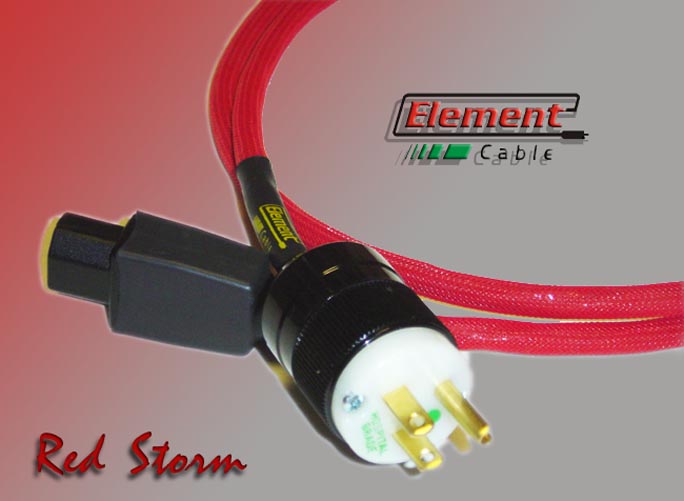 The first of the EC products I inserted into my system was the $69(!) Red Storm power cord (photo above). It is designed for use with digital components so I connected it to the excellent Opera Audio Consonance SACD Reference 2.0 CD player.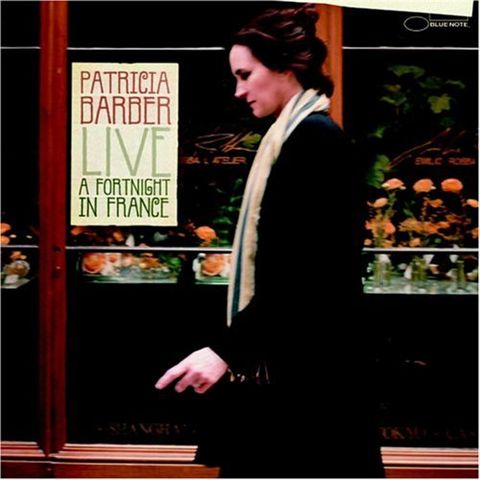 This is a fairly stiff cable that is clothed in a nice, red polyethylene sleeve material called Techflex. It uses Marinco hospital grade connectors and like all Element Cable products, is handmade to order and backed by a 30-day free trial. The sonic improvement made over the Consonance's supplied power cord was immediate. The quicker cleaner current flow seemed provide much more energy to the player's internal components which allowed a bit more information to be retrieved from the recording and made for a more detailed presentation, particularly on live recordings like Patricia Barber's wonderful Live: A Fortnight In France [Blue Note]. "Gotcha", the very first of ten great tracks really benefits from the increased sense of dynamics after inserting the Red Storm. This cord gave my gracefully aging Electrocompaniet EMC1 CD player an injection of life comparable to that of the $600 Golden Sound Blue power cord that I favorably reviewed almost a year ago.

The Red Storm power cord is a three-conductor, 12 gauge copper cable that uses a Teflon dielectric and double shielding. At the one end of the cable is an excellent hospital-grade Marinco wall plug and at the other, a Schurter 4300 IEC. The conductors are skillfully hand soldered to the Schurter IEC to ensure good current flow. These are the same connectors that you'll find on far more expensive cords. That they are able to build a power cord like this and sell it at that price is something to be applauded. Also, at no additional cost, you can order your cord with the excellent Belden 83802 cable and Hubbell 20A IEC.

I next outfitted my reference Electrocompaniet Nemo mono amps with the $59(!) ElementCord power cords. This power cord employs three 10 gauge 99.9% pure stranded copper wires using a twisted design that rejects Radio Frequency (RF) and Electro Magnetic Interference (EMI). The ElementCord also uses Marinco plugs and IEC's. These high quality connectors feature Perma-Lock™ terminals that lock on the screw's thread and prevent heat and vibration from loosening the connections.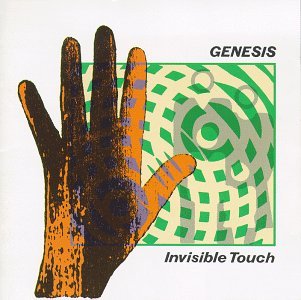 The cumulative effect of adding these power cords into my system was a revelation regardless of price. The noticeably quicker current transfer seemed to help dig a little extra detail out of my system's performance. No grunge, no haze, no overly warmed sibilants, just finely rendered music. One word of warning though, as these cables can give you too much of a good thing. The increased fleshing out of detail will not sit well with bright sounding recordings. Genesis' Invisible Touch [Atlantic] is an agonizingly bright recording and unlistenable with these power cords in the system. Frankly, I've always felt that this recording should only be used in systems that have tone controls so that you can trim some of that upper octave etch.

Adding the Twisted Pair II interconnects also made a big difference in my system's performance. I was able to get surprising levels of image separation using these cables. I used the Balanced Twisted Pair from my CD Player to my preamp and from my preamp to my amps. I also used an unbalanced pair from my tuner. These interconnect cables use Belden 89259 and Belden 89248 wire with braided copper shielding and are designed by Jon Risch (if you've ever been to the Cable Asylum on the web you know who he is). The Twisted Pair II is terminated with the Eichmann Bullet Plug®, considered one of the best connectors available and the Balanced cable is terminated with the excellent Neutrik connectors.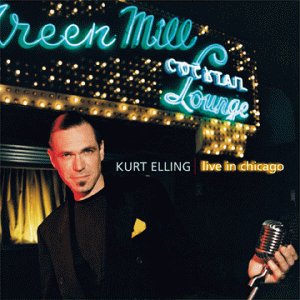 Listening to one of my favorite recordings Kurt Elling's Live In Chicago [Blue Note], I was floored at the holographic quality that this recording took on particularly on a romantic rendition of "Smoke Gets In Your Eyes." Elling's voice seems to hang in mid air against a crisp, black background; his deep chest resonates as his voice glides from upper to lower octaves. Clanking glasses and tableside chatter remain at an appropriate distance and do not blend with the music as they tend to do with lesser cables.

Finally, I installed the $89.00 EC Bi-Wire Speaker Cable. The EC Bi-Wire cable has four conductors of high-purity copper in the twisted configuration to shield it from EMI. Because every conductor is located the same distance from the center, opposing magnetic fields are cancelled out. Attenuation of magnetic field radiation on four conductors is superior to the normal two-conductor speaker wire. The cable is terminated with high-end quality gold plated connectors which prevent oxidation and increase conductivity. Adding this cable simply completed the transformation of my system. I connected these cables to the excellent Tyler Acoustics Linbrook Signature Monitors. These speakers feature the use of the popular Seas Millennium tweeter, which benefits from the increased current afforded by bi-wiring. An overall sense of spaciousness adds to the realism of my recordings. The title track from Los Lobos' This Time CD [Mobile Fidelity CMFSA2024] is a bluesy tune that comes to life with nicely delineated images and a warm presentation that is soothing to the ears. The sound may be a bit too laid back for some tastes but not overly so. A single wire version is available at $79.00.

Conclusion

I can't thank the folks at Element Cable enough for restoring my faith in our hobby by manufacturing a high quality product that is well made (in the U.S.A.), uses excellent materials, is thoughtfully designed, and performs well above its price tag. There is no longer any reason to use stock power cords because of price constraints and it no longer costs a second mortgage to tremendously improve the sound of your system. The Element Cables have arrived and sanity has come with them.
Dave Thomas
________


Specifications:
Red Storm Power Cord - $69.00/3ft
ElementCord - $59.00/3ft
Balanced Twisted Pair Interconnect - $115.00/2ft
Twisted Pair II Interconnect - $99.00/2ft. pair
EC Bi-Wire Speaker Cable - $89.00/6ft. pair

Address:
Element Cable
3108 Atrium Dr.
Grand Prairie, TX 75052
Email: sales@elementcable.com
Website: www.elementcable.com