Cerious Technologies Digital Cables
Page 2


This past year I felt like I was on an archaeological dig. As I removed layer after layer of dirt (noise), I found new treasures. The Cerious Technologies interconnects brushed away another layer of noise. Late into the third week the Cerious Technologies interconnects relaxed into the most spookily quiet cables I have ever "not" heard. The interconnects came close to disappearing completely. I was hearing detail I had never heard before but the detail was not clinical or detached. It was an integral spice to the free flowing music.

For the next couple of weeks I had a constant, huge smile as I played a variety of music. The cables never failed a test. The most prominent characteristic was a dark background from which a clean and open presentation emerged. They were smooth but they did not smooth over the music. They were very detailed in all frequency ranges. Nothing was lost and everything was gained. The sound stage was generous and well defined. Bass lines were tight and precise. Pace, rhythm, and timing were neither too relaxed nor too aggressive. Vocals and instruments (especially piano and guitar) took on a new sparkle.

Vocals, guitar, and piano were presented with all their subtle nuances in "Turned My Upside Down" and "Water Falls" from Sara K.'s 2002 CD Water Falls [Stockfisch SFR357.6025.2].

Sara's breathing and the piano's pedal mechanisms were clearly audible in "Water Falls". Cables that neither added nor subtracted from the performance only enhanced this excellent recording. By comparison, other cables seemed to have excessive attack and/or truncate or mute the extension on piano notes. With Cerious Technologies, pianos seemed to sparkle with full extension but not excessive attack.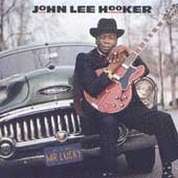 On "I Cover the Waterfront" from Mr. Lucky [Classic Records 24/96 DAD 1007], John Lee Hooker sings soft and mellow but neither his rich voice nor the delicate bass and drum work is lost in Booker T. Jones's pace-setting organ. "Susie" from the same disk, switches tempo. The driving guitars of Hooker and Johnny Winter provide no challenge to the Ceramic Technologies, which demonstrate their excellent "boogie" factor.



On Antonio Vivaldi: The Four Seasons, Op. 8, performed by Nils-Erik Sparf and the Drottingholm Court Baroque Ensemble [Bis #275] both solo and massed violins had excellent detail and smooth but crisp extension. Violins, massed especially, can make me run from the room. With the Cerious Technologies interconnects I was able to relax deep into my chair and enjoy the extension without any accompanying strident tendencies or blurring. Instead of cringing in anticipation, I was able to welcome the full excitement and spirit-lifting the strings were meant to evoke.

Warning: Dramamine Required
An idiosyncrasy of the Cerious Technologies cables is they suffer from motion sickness. I was warned that moving the cables will disrupt the ceramic damping jacket and the cables will have to have time to recover. For this reason I did my most of my comparison in extended listening sessions instead of quick A/B comparison of specific parts. That has both advantages and disadvantages. In the end it is a saner way to review the total performance of a cable while ignoring slight "perceived" differences on a single instrument or slice of music. Over all the Cerious Technologies interconnects never failed. Furthermore, I can not remember any instance where I felt another cable did one small, specific thing better.

I did a few quick A/B comparisons by disconnecting the interconnects but leaving them approximately in place, making sure the connectors did not touch any other metal. By this method I was able to insert other interconnects with minimal disruption of the Cerious Technologies. When I reconnected the Cerious Technologies I was not able to detect any difference in performance due to the slight movement I gave them.

To test how much they would be affected by serious movement, I took the interconnects out, did the Hokey-Pokey and shook them all about. After reinstalling them the bass was woolly and poorly defined. Female voices beamed and became edgy and bright when pushed. Presentation was not uniform and cohesive. Some parts were exaggerated. In one word the music was "painful" and reminiscent of what the cables sounded like when they were new. It took four days for the music to return to its full glory. But then I had been quite cruel and sadistic and abused them more so than simply taking them out and reinstalling them. When new, it took a full two weeks to pass this stage and at least three weeks to open up to an enjoyable level.

Conclusion:
The Cerious Technologies digital interconnects have become my new reference standard. Friends who are familiar with my system were equally impressed with the performance and universally commented on how quiet and natural the presentation was. The second most common comment was "I have never heard that on this disk before". But quiet and detail are just cheap parlor tricks if not accompanied by a natural, free-flowing sense of musicality. Fortunately, the Cerious Technologies digital interconnects are not cheap tricks. Their many attributes are not limited to any one type of music. They are consistently involving and encouraged me to reach deep into my music library. The only negative I noticed was related to settling time required after the cables are moved. Those who fiddle constantly should heed that warning well. Considering the performance level and labor intensive construction, the Cerious Technologies cables are a relative bargain in the Hi Fi world.
Don Shaulis
Manufacturer's Response: I would like to thank both Don Shaulis and Stereo Times for the time and effort expended to offer such an in depth and detailed review of our Cerious Technologies digital cables. We are witnessing a paradigm shift into the digital world, no longer limited to the software world. Digital amplification "packages" are quickly becoming the "norm" with companies such as Jeff Rowland joining other companies, such as NuForce, that are offering new and innovative designs with tremendous results. These are, interesting times.

Don's system, however, pushes the digital envelope. Being an all-digital TACT based system offered an ideal opportunity for evaluating our digital cables, as the cables become a fundamental operational element of the system. Don's reactions to the final broken in and "settled" sound of our cables mirror both our reaction to the cables in house and those of our many clients who simply love the sound of Cerious cables. We offer a money back 30 day trial of our cables and, as of this writing, have yet to have a single digital cable returned. Don was also, accurate in his description of the break in and settling process involved in our digital cables. Those pesky "1" and "0" are much more difficult to damp at a mechanical level than traditional analog signals and are more prone to alteration when the cables are moved. I wish Don had taken video of his cable "excitation" tirade, as it must have been most entertaining! I hope he had his curtains drawn. It would have been interesting hearing him try to explain to his neighbors exactly what on Earth he was doing.

Writing a review of our products can be a lengthy and time consuming process, as we simply do not do things in any traditional way. We start with a clearly defined goal of what must be achieved, and let this define the design. Often this dictates design paths that have been previously not taken. It is difficult to convey this to the consumer and reviewer alike. Don took the time and interest to investigate and understand what we were doing and why. For this we are grateful.

Sincerely,
Robert Grost
Director of Engineering
Cerious Technologies

_______________


Specifications:
1 meter RCA (S/PDIF) digital interconnect: 75-ohms, one proprietary microfiber conductor and one 14-gauge silver ground wire, locking terminations
Price: $495 plus $150 per additional foot

1 meter balanced (AES/EBU) digital interconnect: 110-ohms, two proprietary microfiber conductors and one 14-gauge silver ground wire, Xhadow XLR termination
Price: $495 plus $150 per additional foot

Address:
Cerious Technologies
6526 Conestoga Drive
Lansing, Michigan 48917
Telephone: (517) 980-1330
Email: INFO@cerioustechnologies.com
Website: http://www.cerioustechnologies.com