Blue Circle Audio BC3000MKII GZpz Preamp
A Super Duper Product
December 2006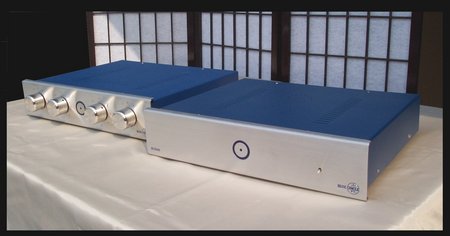 The high-end and hand-me-downs
As I may have mentioned on a number of occasions, Stereo Times writer Mike Wright, spends weekends and holidays masquerading as my brother. This distinction no doubt has earned him an invitation to numerous holiday dinners and occasionally gotten him an opportunity to review some of the best high-end audio equipment available. Not because he looks so much like me (he doesn't) but because he actually is my brother. I allowed our stepdad to adopt me and took his last name in an un-regrettable moment of teen defiance, but for the sake of clarity, I was born David Wright.

The benefit of being Mike Wright's brother is the same as it was when we were kids; hand-me-downs! Our mom once made him give me this really cool 1,000 piece green plastic army men set that he was going to trade to some other geeky kid in exchange for some crappy Topp's rookie baseball card of some guy named Mantle. But today, I still benefit from getting his hand-me-downs, or at least the review equipment that his schedule prohibits him from doing. Such was the case of with the Blue Circle Audio BC3000 MkII GZpz preamp.

Gilbert Yeung, Mr. Blue Circle himself, had come to Mike's home some months ago to bring him the monstrous BC208 monoblock amps to review along with the BC3000. At the time, I had a pair of the venerable Balanced Audio Technologies VK1000 monoblocks. These are classic big-ass American powerhouse solid-state amps. I paired them with my rather laid back Electrocompaniet EC4.7 preamp and the sound was good, very good in fact, but I had a feeling that I wasn't getting all of what those big amps could do. So I asked Mike to let me borrow the BC preamp and even offered to take the reviewing responsibilities off his hands. He agreed, and faster than you can say, "another Green Bay Packer defeat," I had the BC3000 MkII in the center of my reference system.

I don't know what it is about Gilbert's sense of style but looking at some of his designs over the years it's easy to see that he is capable of creating products of stunning visual quality (like the aforementioned BC208s with their gorgeous ebony trimmed, dark cherry faceplates and illuminated blue circle accent). But some of his design elements leave me feeling cold. While most equipment manufacturers offer beautiful, thick brushed aluminum faceplates, LED displays, and "soft-touch" buttons as standard design features, Gilbert uses no displays, no brushed aluminum faceplates, and some rather bulbous looking wood knobs. So I took the time to call Gilbert and ask: "What's up with the looks of your equipment?" Gilbert explained that there is a method to his madness. "Personally, I can care less about the faceplates! Gilbert said emphatically. "I think they're the most wasteful part of the design because they have no influence on the sound of the music." I told Gilbert that I disagreed but only because many people's components sit in a place of prominence in their homes, and while I certainly agree that the sound of a component is the ultimate measure of its value, how it looks has become an important factor as well. "Yes, you're right," Gilbert said. "But this is why I offer my components with a variety of options for faceplates, knobs, and even chassis colors." Boy does he ever!

As I mentioned before, the aesthetics of the BC208 are gorgeous, but what I didn't know, was that any of the Blue Circle components can have that same elegant look or they can match stainless steel, stained wood, or painted MDF faceplates with chassis painted almost any color imaginable and wood or stainless steel knobs. This gives you far more flexibility in matching your components to your home's decor.

The BC3000 MkII
Okay, enough with all the talk of looks already. I guess I lost sight of the fact that this is supposed to be a review of a preamp for Stereo Times and not Audio/Video Interiors. And it's a good thing too, because the preamp at hand is, maybe not the best looking preamp I've seen, certainly one of the best sounding: the Blue Circle Audio BC3000 MkII.

The BC3000 MkII is a two-chassis preamp. One chassis houses the main control unit and the second chassis is for the power supply. This is where this amazing piece of gear starts to get interesting. The standard preamp comes with the BCG3.1 power supply which looks more like your typical power supply, with a chassis about 1/3 the size of the control unit. This standard setup costs $6,895. But you can spend a bit more and get the beefier GZpz power supply which adds $1,700 to the cost. You can also get a fully balanced (XLR) version which brings the cost up to $9,245. Additional options such as a "volume-only" remote control, processor loop, and a myriad of paint and faceplate material choices can run the overall price to as high as $12,500. The unit being reviewed here was balanced and came with the full-sized GZpz power supply, which brings the price up to $8,595. The two chassis are connected via an umbilical cord specially designed by Gilbert Yeung.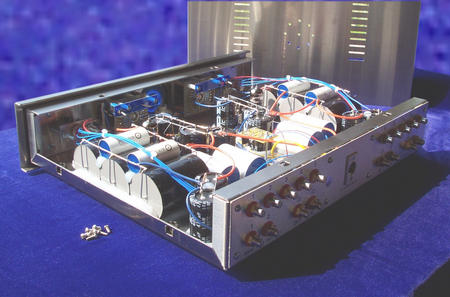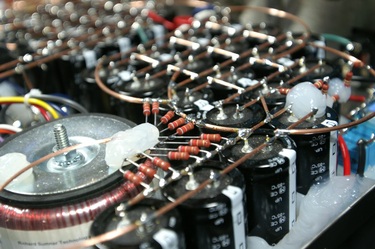 Inside the BC3000 MkII is a level of craftsmanship that is simply stunning. Despite the quirky looks (Gilbert's and the preamp's) you are quickly reminded that the heart and soul of Blue Circle equipment is where all the serious stuff is. Each piece of BC gear is made to order and is carefully constructed by Gilbert himself. So regardless of the aesthetic choices you make (and there are many) the end product is something of the highest build quality and design. But how does it sound? Keep reading.

The Quirk Stops Here
Gilbert Yeung's quirkiness is well documented. In fact, one of the highlights of most of the shows that I've seen him at is seeing what he's wearing. It could be something that looks like Mickey Mouse ears, or it could be some wild patterned Hawaiian shirt, or even a huge blue circle on his head. Then again, you just might find him dressing or undressing Mary Lou.

Now I know that last statement's got you saying, "what the …?!" Let me explain. Mary Lou is basically a life-size stick figure mannequin composed of spare audio parts. She is usually dressed in a pretty flower patterned dress with a blue preamp purse and high heeled pump monoblocks. Most disturbing though are a pair of perfectly rounded hooters that I can't seem to tear my eyes from, though I suspect that they used to be a pair of Gallo Acoustics loudspeakers.

Back to the sound.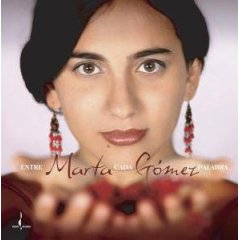 For all his joviality, Gilbert is dead serious about music reproduction. So for the purposes of evaluating his design, I made sure to use recordings that were of the highest possible quality. The first track I played was Sarah K's "Miles Away" from the Chesky Records 20th Anniversary CD [Chesky CH312]. David Chesky told me a few years ago that he records music that shows off the beauty of acoustic music. This song is a great example of that, and it benefits greatly from the level of detail and harmonic richness that the BC preamp delivers. Nothing like a well played acoustic guitar and smoky female vocals to make you appreciate what this unit is capable of.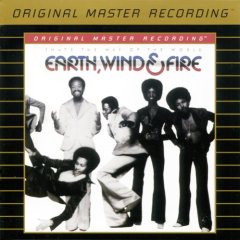 My next disc was Earth, Wind, & Fire's That's the Way of The Way of The World [Mobile Fidelity UDSACD 2016]. The music on the classic disc and I go back a long way. Maurice White's funk-drenched vocals and Phillip Bailey's falsetto combine for a searing R&B experience. What the BC preamp does with this music is a revelation. The soundstage is hauntingly detailed and images are very well defined and placed. I was able to gain a whole new appreciation for EWF not just as singers but as musicians, particularly their fabulous horn section known as the Phoenix Horns. Brass instruments can tend to come off as bright in lesser systems. But again, the BC preamp rendered this fiery horn section in a manner that was lively and realistic.

While those two recordings may have given some indication of how well the BC3000 MkII performs through the midrange/treble regions, how well it handled deep bass, particularly on large scale orchestral pieces, was the icing on the cake. Going back to that wonderful Chesky disc (which is a 2-disc set by the way), I was enthralled by the scale and energy of the music that came from track 2, disc one, Allegro Energico e Passionato, by Fritz Reiner & the Royal Philharmonic. The string section had a natural sound and weight that helped to fill my fairly large (20' x 22') listening room. Usually this type of music leaves me wanting a bit more out of the bass performance of my system. But with the combination of the BC preamp and the BAT mono amps left me completely satisfied.

Conclusion
All kidding aside, Gilbert Yeung is what the high end could use more of. He is a tireless perfectionist, who seeks to offer maximum performance in his designs while leaving the level of flexibility and aesthetic details to the owner. Musically, I've not heard a more pleasing preamp in my system. And the match with the monstrous solid-state amps was beyond synergistic.

I can't recommend the BC3000 MkII GZpz highly enough. In its basic form it is a marvelous performer. Now add on a few user-friendly options and some of those great exotic wood touches and you've got yourself a world-beating product. Congratulations Gilbert, and give my best to Mary Lou.
Dave Thomas
_____________________

Specifications:
*5 Line level inputs, 1 loop input (3 line level inputs for balanced version)
*2 Pre-amp outputs, 1 loop output
*Tube complement: 2-6922
*Power requirement: 120Vac 50/60Hz 38Watts - available in 100, 220, 240 Vac
*Dimensions:
-Main chassis: 17.5" (width) x 3.25" (height) x 14.6" (depth)
-BCG3.1: 6" (width) x 5.375" (height) x 14.6" (depth)
Weight (without packaging):
-BC3000: 37 lbs.
-GZpz Power Supply: Weight: 28 lbs.
Price: $6,895 - $12,500 (Depending on options)

Address:
Blue Circle Audio
RR2 Innerkip, Ontario, Canada
N0J 1M0

Telephone: +1(519)469-3215
Fax: +1(519)469-3782
Email: bcircle@bluecircle.com
Website: www.bluecircle.com