Exemplar Audio WMTS XP-2 Fully Balanced Preamplifier
A New Reference for me!
July, 2012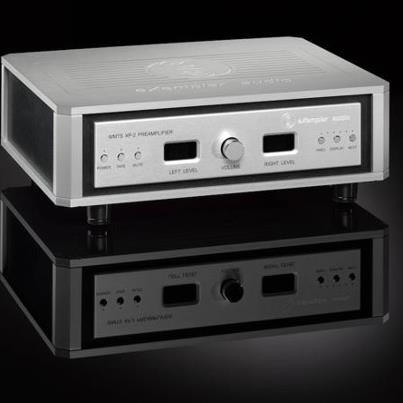 The Exemplar WMTS XP-2 has been four years in development. I first heard it in another manufacturer's room and remember thinking that the sound was quite good. At the Rocky Mountain Audio Fest of 2011, John Tucker told me a circuit that he had sought unsuccessfully for years suddenly was achieved and was now to be included in the WMTS XP-2. The new design involved a discreet solid-state shunt regulator circuit rather than the prior hybrid circuit. This enabled a quieter overall presentation with uncanny presentation of very quiet detail in recordings. I immediately knew this was true upon listening to it. I remember hearing Holly Cole sounding better than ever. There was much evidence of her lips and there was no sibilance distortion. Like all rooms at shows, there really was too much noise to assess the XP-2s fully. So, I asked for a review sample.

The XP-2 is a true, fully balanced, differential circuit with no negative feedback. It is entirely dual mono with two power cords. Throughout the circuit precise control is maintained by series and shunt voltage regulation and current regulation. The parts quality is tops, including the special chassis with both electromagnetic and vibration isolation. It also has the StillPoints Ultra Stainless Steel isolation feet and can be directly installed on the rails of the StillPoints rack, omitting the acrylic shelf. The main chassis employs Stillpoints standoffs for the preamp boards on each channel. There also is a massive external power supply with dual chokes for each channel and a large bank of capacitors for filtration. Overall this unit weighs over 45 pounds. All functions can be controlled via remote. This does not include polarity inversion capability.

The Exemplar XP-2 has four sets of RCAs and two sets of balanced inputs as well as both dual RCA and dual balanced outputs, enabling driving subwoofers and multiple amplifier setups. I very much enjoyed have enough balanced inputs for vinyl as well as digital input. Overall, it is quite attractive and easy to use with both remote and face panel controls. It uses two 5670 tubes, which are readily available. I should add that my unit is the Teflon capacitor version, which adds $1500 to the cost. This just covers the cost of four capacitors, which is totally outrageous, but I have heard the difference, and it is not subtle.

Use
I am now using all B.M.C. electronics including the DAC1 PRE, MCCI phono stage and M1 monoblocks. Normally, the DAC1 PRE and the amps interplay in the Current Injection mode. To use the Exemplar XP-2, I merely removed the DAC1 PRE and switched the amps to XLR inputs rather than the CI inputs. All cabling was Exemplar Silver Portals both balanced and RCA interconnects and their Copper Portal speaker wires and power cords. Initially everything was on StillPoints Ultra Stainless Steel isolation feet, including the Tidal Contriva Diacera SE speakers. Normally, I use a Zu Method subwoofer, but it added nothing with the Exemplar XP-2 and was disconnected.

This past January, at T.H.E SHOW held in Las Vegas,
I got eight of the new StillPoints Ultra Five isolation devices. As I have already said in a review, these are extraordinary but expensive devices. I almost immediately got an additional eight of these for use under the BMC M1 amplifiers. I cannot overstate the benefits of these devices even compared with the exceptional and less expensive Ultra SSs. I also made fullest use of the Exemplar's StillPoints Ultra SS feet on my StillPoints Rack by removing the acrylic shelf and directly connecting the Ultra SSs to the "technology" connections embedded in the rails of the rack. This proved better than using the Ultra SSs on the acrylic shelf or even the Ultra Fives on the shelf. I am not a fan of acrylic.

I should add one convenience notable with this preamp. It has a standby that can be engaged from the remote or faceplate. This can be engaged with the amplifiers on. You need not always remember that the amps are last on and first off. Overall, this is a thorough conceived design allow great ease in use.

Listening
There are five defining characteristics of the Exemplar XP-2. One is its openness and involving sound stage. Perhaps this is better characterized as a holographic image. I immediately sensed the presence of the recording studio or auditorium. For the first time ever on Dave Brubeck's Time Out [Classic Records 45 Series/Columbia CS8192], the four performers were present three dimensionally on a sound stage. You knew exactly where each performer was. Second, at both ends of the frequency response, you notice great improvement. The treble is sweet and extended with no sense of unwanted edge. The bass is profound and controlled negating any need for the Zu Method subwoofer.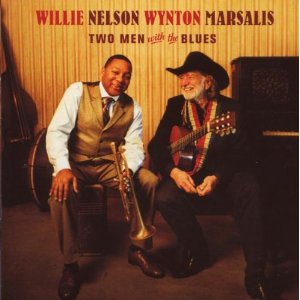 I could feel impact on me of low frequencies that I had not felt before. On Willie Nelson and Wynton Marsalis Two Men With The Blues [Blue Note Records TOCP-70541 Japan], which has a hot band and is well recorded. Marsalis' trumpet was perfectly ripe brass. The drum solos were also outstandingly defined with impact. Third, it is quiet.
This is a tube preamplifier that's very quiet. It was totally black between cuts and you knew immediately when the microphones were on. Fourth, in even the most massive crescendos, one never felt the slightest congestion. On the Cantate Domino cut of the same name [Proprius/Audio Source CDP 7762], the organ, horns, and individual singers were never lost in the massive crescendo. Finally, everything had a great ease to it. With my BMC M1 amps, no volume or at least no volume that I could stand was too loud. I listened to Hugh Masikela's Stimela (Thorens 127th Anniversary LP) at a level, where I thought the drums were truly playing as loudly as they should have, and I enjoyed every moment. Even my wife downstairs said she enjoyed it.

Another thing that I have to say is that with it, vinyl was clearly king. I was using my Bergman Sindre with an Ortofon A-90, Exemplar Silver balance Portal interconnects, the BMC MCCI phono stage, which in my experience is unsurpassed, versus the Empirical Audio music server with a highly modified Apple Mini and a TuneBank raid system, Entreq FW cables to a Weiss DAC202 Exemplar silver Portals both balance and single-ended to the XP-2. Not surprisingly balanced cables were clearly better, especially for vinyl. I was happy with the digital sound but just in awe of vinyl. I listened and listened until I finally had to go to sleep.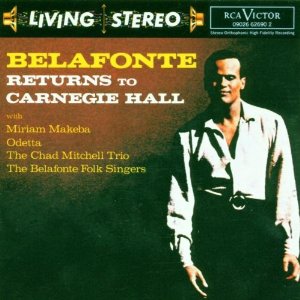 Harry Belafonte's Returns to Carnegie Hall [RCA Victor LSO 6007-Classic Records Quiex SV-P] is one of my favorite albums for evaluation. I've been to Carnegie Hall and heard all of the outside noise, but still relish its sound. The audience in this recording is quite evident, the subway cars arrive, stop, and depart, the trucks on the street outside are evident, and even the air conditioning system is entirely evident. All result in great realism, and Mr. Belafonte is well recorded and vividly placed on the stage relative to other performers. This recording has a formidable performance by Odette that comes through with no strain with the Exemplar. Finally, the Chad Mitchell Trio is vividly rendered standing close to each other but each distinct.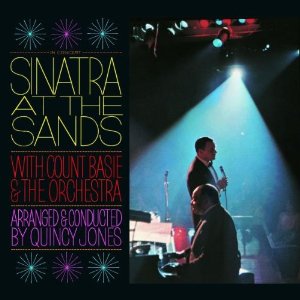 Frank Sinatra and Count Basie's Sinatra at the Sands [Mobile Fidelity MFSL 2-332] also a live recording gives a very realistic reenactment of the performance. The Basie Orchestra's placement, as well as that of Basie at the piano and the audience, is quite evident. When the big band rages, there is no congestion at all. I have never before had such a real sound stage. Rob Wasserman's Duets [MCA Audiophile MCA-42131] gives the best capturing of a studio recording I have heard with the Exemplar. Finally, the old Lincoln Mayorga, Missing Link Volume II [Sheffield S10] captures the tonal characteristic of the instruments in this direct to disk recording unlike I have ever heard. The triangle strike at the end of Peace Train is just there.

Conclusion
Never have I heard anything approaching what I heard in these and other albums on the Exemplar XP-2. I hasten to note that I was able to gain enormous improvements through the StillPoints isolation devices. But initially with the Exemplar XP-2 just placed on the top of the BMC DAC1 PRE, it shined. Although I have never had the Ypsilon PST 100 MKII in my home, it alone strikes me as the only rival for the Exemplar XP-2 at better than twice the price. Ultimately, I could not return this unit to the manufacturer and bought it.









Specifications:
Exemplar Audio WMTS XP-2 Preamplifier
Controls: power, tape select, mute, volume, input select
Outputs: 2 sets RCAs, 2 sets balanced XLRs, 1 set RCA tape out
Inputs: 4 sets RCAs, 2 sets balanced XLRs
Input Impedance: 100K ohms
Output Impedance: 133 ohms
Frequency: 10Hz-50KHz
S/N: >90 db
Tubes: 5670 or 6829
Price: $15,000 or $16,500 with Teflon capacitors

Address:
Exemplar Audio, LLC
2909 95th Drive SE
Lake Stevens, WA 98258
Phone: 425-334-4733
Website: http://www.exemplaraudio.com
Email: jtucker@exemplaraudio.com