The GCC-250 lays out a plausible soundstage that is both wide and deep. It equaled that of my reference amp and possibly exceeded it in overall width with some material. Placement of the instruments was similar, but sometimes instruments appeared to be a little farther to the left or right than I had recalled them being.

The overall frequency balance of the PS is very similar to that of my reference amplifier. The only deviation of note was a slightly fuller mid-bass on my reference amp, which added a little more sock and bloom here and there. The quality of bass articulation was similar, but on some tracks like "Fever" from Charles' Genius Loves Company, the acoustic bass seemed somewhat more taut and distinct with the GCC-250. On the other hand, bass drums and kick-drums have a bit more BAM with my reference amp.

Master, or Gifted Student?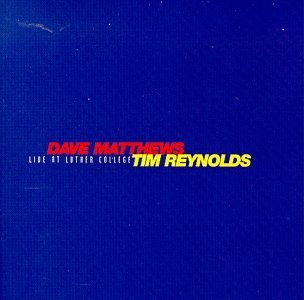 When the GCC-250 was broken in and sounding its best, complex instruments like brass, and strummed or plucked guitar strings sounded very pleasing and believable. For some quick and intense fretwork, I listened to Dave Matthews and Tim Reynolds: Live at Luther College [RCA 67755]. Tim Reynolds gives a finger-blistering and mind-blowing performance on this two-disc CD set and the GCC-250 acquitted itself admirably with all the change ups, blazing runs, and thwacking going on.

Similarly, with brass as my focus, I whipped out my Squirrel Nut Zippers and grooved along to their retro-swing stylings with much pleasure and contentment.

BUT – yes, and this is the big BUT, when I switched back to my reference amp I went from almost being there, to being there. Horns, violins, and cymbals that had sounded very good with the PS amp, were now gripping me by the lapels (as if I wore clothing with lapels) and demanding my rapt attention. This was a wake-up call and I do not make this observation lightly because the absolute authenticity of instrumental timbre is of paramount importance to my personal listening enjoyment.

I even dove into my vinyl collection to determine whether analogue material might offer additional perspective, and it did. It confirmed that my impressions were unquestionably correct. I cued up Johnny Cash's outstanding, self-titled LP [American Recordings 9-45520-1] on my trusty turntable. With the PS Audio amp this emotionally-charged recording was presented in a kind of competent, matter-of-fact way; but when Johnny starts a strummin' and belting out "Down there by the train…" there was no doubt that it was my reference amp that made my hair stand on end. Johnny's great voice and the guitar sounded more captivating and involving. I mean, he was in the house!

Going to Stravinsky's Ivor Stravinsky Conducts 1961[Columbia MS 6272] I picked "The Royal March; The Little Concerto" from L'Histoire Du Soldat. I have to admit that from top to bottom (meaning drums, brass, woodwinds, violins, and cymbal crashes) everything sounded just a touch more natural and right with my reference amplifier.

It seems that there is something mildly askew within the mid- to high-frequency envelope of the PS amp. It is slight because you (or I) would be at a loss to pick this out if you didn't have a slightly more tonally accurate amp to compare it to. This is the one area where I feel the GCC-250 could be improved. It will matter more to those of us who know and love the sound of traditional acoustic instruments than it will to those who are not so familiar, and those who tend toward a diet of amplified and synthesized electronic instruments.

As I said, the difference is not huge, but it's clearly there. For comparison sake I must tell you that the PS amp is a much more refined and natural sounding piece of gear than the Panasonic SA-XR45 that is so well liked by many audiophiles (but one does get what one pays for). In a previous Stereo Times article Budget-Amp Mini Trilogy, I too found myself pleasantly beguiled by the diminutive Panasonic – until the Monarchy Audio SM-70 Pro arrived. And the scope of the difference was appreciably greater between the Panasonic and the Monarchy than it is between the GCC-250 and my reference amp.

The bottom line is that I tried very hard to get the GCC-250 to sound completely natural and involving in my system. Just when I thought I had achieved it with a given recording, playing the next recording (different material) would inevitably prove me wrong. The best compromise I found made most recordings sound very plausible and enjoyable, but still not quite up to the standard of my reference amp (or that of live acoustic instruments).

Summing Up
The PS Audio GCC-250 control amplifier is an attractive, well-made audio component that provides a wealth of convenience features. It is simple to use and set up, but it does require a bit of tweaking to reach its maximum potential. It is extremely powerful for its svelte dimensions and remains composed and unflappable under high-drive conditions with complex material.

This is a very competent analogue-digital hybrid amplifier. Its only real shortfalls were a mildly anemic mid-bass profile and its seeming inability to be 100 percent tonally accurate. Depending on one's priorities and biases, the GCC-250 could be the stuff of which dreams are made. Those seeking a sleek, cool-running, user-friendly powerhouse should rank this amplifier high on their must-audition list.

Frank Alles
_________


Specifications
Configuration Dual Mono
Class of Operation D
Single-ended Inputs RCA - 5 pair
Balanced Inputs XLR - 1 pair
Input Device Type PS Audio Gain Cell
Input Impedance 47.5 kohms
Input Sensitivity 8.5V
Pre-Out RCA - 1 Pair
Output Binding Posts PS Audio w/ Locking Banana Jacks
Output Power @ 8 ohms (GCC-100) 100 Watts
Output Power @ 4 ohms (GCC-100) 200 Watts
Output Power @ 8 ohms (GCC-250) 250 Watts
Output Power @ 4 ohms (GCC-250) 500 Watts
Output Power @ 8 ohms (GCC-500) 500 Watts
Output Power @ 4 ohms (GCC-500) 1000 Watts
Gain (RCA) 31 to 41dB (Adjustable)
Gain (XLR) 37 to 47dB (Adjustable)
Frequency Response (GCC-100) 10Hz - 20kHz
(+0.1/-0.1dB)
Frequency Response (GCC-250) 10Hz - 20kHz
(+0.1/-0.2dB)
Frequency Response (GCC-500) 10Hz - 20kHz
(+0.1/-1.0dB)
THD (GCC-100 @ 1W) < 0.02%
THD (GCC-100 @ 100W) < 0.03%
THD (GCC-250 @ 1W) < 0.02%
THD (GCC-250 @ 250W) < 0.08%
THD (GCC-500 @ 1W) < 0.02%
THD (GCC-500 @ 500W) < 0.05%
Power Consumption @ idle < 40 Watts
Weight (GCC-100) 26.0 lbs.
Weight (GCC-250) 27.5 lbs.
Weight (GCC-500) 29.5 lbs.
Dimensions (W x H x D) 17.25 x 4.00 x 14.00 in.
Price (GCC-100) $2795.00 USD
Price (GCC-250) $3495.00 USD
Price (GCC-500) $4495.00 USD
Manufacturer
PS Audio
4826 Sterling Drive
Boulder, CO 80301
PH: 720.406.8946
e-mail: service@psaudio.com
Web: http://www.psaudio.com