Origin Live's Sovereign MkII
Forward on to the Past: Finding Audio bliss at 331/3RPM?
March 2011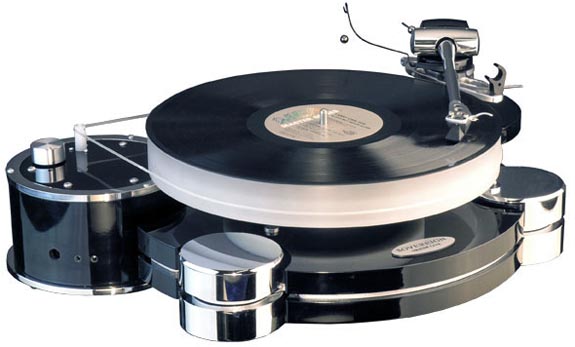 What do you do when some one gives you more than three-hundred LPs ranging from Bach to the B-52's in near-pristine condition? Come out of retirement and review a turntable of course.

This really came as a surprise, a very welcome one as I had found myself spending less time with my system than usual. Here was a chance to listen to a wide variety of music while getting to know the workings of a high-end turntable.

Outside of a brief time as custodian of a Clearaudio Anniversary rig, I have never owned a high-end table let alone set one up and document the process. Would the demands of set up and ongoing care that keeps neophytes like myself away from turntable ownership rule the day? Read on.



A few conversations with some analog stalwarts, I fixed my sites on the Origin live Sovereign Mk II and Conqueror tonearm. Several conversations between Jay Kaufman at Audio Revelation and myself resulted in the arrival of the 'table and arm of my choice. Having the Clearaudio Stradivari cartridge made for one less thing to worry about.

The 'table and Conqueror arm arrived safe and sound and were quickly un-crated and Inspected for any damage. Everything looked fine so I settled into my favorite chair and began to peruse the manual. My first thought was "What did I get myself into? The instructions are very detailed and include contingencies for any and all problems encountered. After brief cold sweat evaporated into the late afternoon humidity, I dove in. I screwed the feet into the bottom of the three point base, that was easy. Next came attaching the tone arm to the plinth. Running the tone arm cable through the cork washer and the nut that holds the arm in place, I tightened it by hand-and done. This nut allows for the macro height adjustment that would come into play once the cartridge was secured. Using the supplied alignment tool yielded quick and accurate work. Next I added the supplied oil to the bearing shaft and attached the spindle. Achieving the light overflow of oil as directed, I cleaned it up with a small rag and proceeded to drop the sub and main platter. Finally, I attached the rubber pulley band, while tricky, is relatively easy to get set after plugging in the motor, I realized I was done! Could it have been that easy?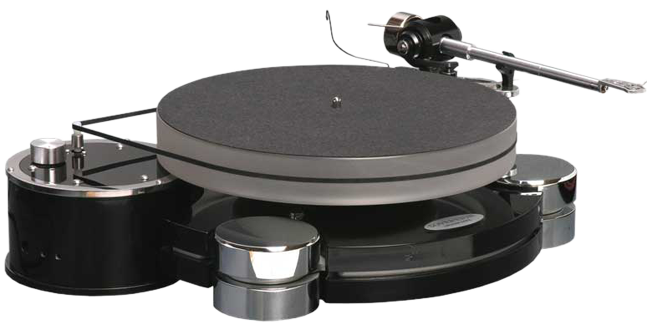 Stepping back, I got a chance to marvel at the overall build and beauty of the Sovereign Mk II. Mark Baker, Origin Live's designer said stated via email "...the Sovereign Mk II incorporates the latest thinking to produce what we believe is the highest performing turntable available, regardless of price or reputation. The deck is a semi suspended sub-chassis design built with the highest grade materials to the highest design tolerances. The Sovereign also comes in a dual arm-board version."

One hour from un- packing to ready to drop some wax? My first record to play was Deep Purple's outstanding Machine Head (180g Rhino re issue mastered by Kevin Gray). The Set up actually worked and worked well for that matter. I did need to raise the height of the arm a bit which required me to take off the platter and turn the table onto its side, but that took only a few minuets. a few days later I removed the feet and placed the Acoustic Solid Feet of Silence, one under each pillar and then inserted the outstanding Silent Running Audio's Ohio series isolation base under the whole set up.

I wish I could go on and on about this idiosyncrasy and that nuance regarding set up but all I have left to talk about is the music. And making music is what the Sovereign is all about. As of this writing I have torn through fifty plus titles, front and back and have a pretty good handle on what these products, acting as a whole are about.

The first thing that struck me was the sense of drive and energy of the music. Foot tapping head bobbing booty shaking rhythm and pace just pours out of the records grooves. My father was a great jazz pianist and his favorite saying was " It don't mean a thing if it ain't got that swing" by that standard alone, the Origin/Clearaudio combo are among the great. The first track "Highway Star" just ripped through the system. Breaking this down a bit, what makes up this quality? First off, the transient response is outstanding. Leading edge speed and cleanliness from top all the way down keeps the proceeding propulsive, organized and coherent. Bolstered by a surprisingly black background and zero mechanical noise emitted by the deck further contributes to the neutrality. This unobscured sonic picture allowed instrumental texture to be vivid yet never jumping off the instrument at any particular frequency

Another macro quality that contributes is the over all lack of sonic signature. This really surprised me as I expected more of a signature sound from the Sovereign Mk II but different labels and LPs proved to dispel this prejudice. I would later find a lightness, overall warmth and perhaps an emphasis to the upper-midrange that while never proving to be a detriment, did give a slight predictability from disc to disc. Leveling criticism on an analog setup is a bit precarious compared to say DAC and/or cd player. T
The combination of table, arm, phono-cable, and cartridge not to mention the phono-stage (and in this case the behold phono-stage) produce many variables to keep track of. For now, the Sovereign Mk II will receive the benefit of the doubt.

Another outstanding ability of the Sovereign Mk II lies in truth of timbre. Through the first fifty or so titles sampled, the sense of real instruments in my room is uncanny. From Bill Evans piano to Sarah Vaughn's masterful vocal control came off as utterly convincing. Density of color and rendition of texture, both fabled analog strong suits are re enforced here and prove to trick the mind with ease into sinking deep into the recording. Of course the components following the Sovereign Mk II's lead are not exactly chopped liver. The Behold BPA768 stereo amplifier and APU768 preamplifier are singular in my experience in their ability to get out of the way of the signal. Then there are the Lansche Audio loudspeakers I recently reviewed. The Sovereign Mk II was right at home among these mega buck components and made no excuses for it's refreshingly modest asking price.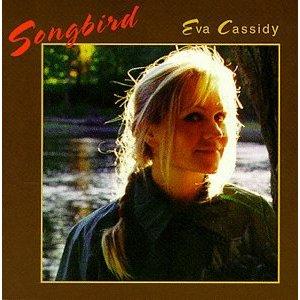 Taking even the finest systems to their limits is Eva Cassidy singing "Oh, If I had a Golden Thread" from Songbird (180g S and P 501). This track features Eva just exploding into the upper midrange-a true torture test. The Sovereign Mk II handled this passage with rock solid stability of image and maintained all the texture and timbre of her voice. the Sovereign Mk II Live leaves even this passage with a sense of untested headroom and dynamic agility.

Sound-staging through the Sovereign Mk II was very good, if not quite as wide as the Nova Physics Memory Player that has been in the system since it's inception. The Sovereign Mk II is very well organized front to back as well as left to right. It is also a bit more intimate in scope and scale. To me, this is the least important aspect to playback, others may feel differently.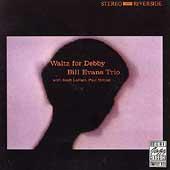 Back to Bill Evans, his Waltz for Debby (180g Analogue Productions APJ0009) album posses some mighty fine bass and the Sovereign Mk II renders it with airy resonance and textural density along with outstanding reach and pitch. The image is quite large yet maintains great focus and very realistic contours regardless of how low the notes go. It has become very difficult to expect anything more from an upright or electric bass: they're treated to the same sure- footed grip and resolution up and down the frequency ladder.

So it is here I reach the crossroads. The intersection where digital meets analog and begs the question, How do they compare?

I have been very lucky to have the Nova Physics Memory player since it burst on the scene. There has been much said about this digital wonder. I could only reiterate, it stands as the finest digital front end I have ever experienced. However, what I have found is that the analog experience is truly unique. As far as I can gather, analog has a way with texture, density of image and micro dynamics, all of which seem emphasized in a way that digital does not. On the flip side, my Nova Physics Memory Player is even airier more extended at the extremes though the Sovereign Mk II remains pretty close and feels so complete, it does not suffer much in comparison. Which is right? That question is bait above my pay grade, however I can say they both sound so right, the importance of that questions wilts like a head of romain lettuce left in the hot afternoon sun.

So were does this leave me, Gregory Petan, the Analog Neophyte? Thrilled thank you very much! It has been 25 years since I had any turntable at all, let alone one of such pedigree. I plan on keeping this wonderfully musical and informative rig. With it, my audiophile world has expanded in the most exciting of ways- Two worlds, digital and analog, not exactly colliding as much finding their independent orbits within my universe. And like any universe there is little end to its exploration.

PS...... I Just came back from Bleeker Records with some great finds such as an original mint Robin Trower Bridge of Sighs and a Japanese pressing of Red Garlands Bright and Breezy. Another difference while unrelated to sound quality lay in the tangible aspect of vinyl records. Inter action with them is SOOOOOO much more fun than the Memory players PC interface or CDs for that matter. From a spin in the Clearaudio record cleaner to reading the liner notes, the nostalgia factor is off the charts, and don't we all need a little nostalgia these days?
Greg Petan






Specifications

* High mass plinth machined from very high grade inert and expensive material.
* Triple plinth decoupling
* Low resonance high inertia platter
* Platter de-coupled with an inert sub-platter
* Highly specified bearing
* High-grade military specification Arctic oil is employed in the bearing
* Rigid sub-chassis with low resonance and unique centre point support arrangement along with damping devices
* Even higher quality and more powerful DC motor than used on the Resolution
* Dimensions: 490mm wide, 400mm deep, 160mm high
* Weight: 9Kg including arm
PRICE: $6,450.00
USA Dealer:
Audio Revelation
2630 Pirineos Way #24
Carlsbad, CA 92009
jay@audiorevelation.com
760.944.0444 9am-6pm PST Monday through Saturday
Manufacturer: Origin Live
Email: originlive@originlive.com
Tel/fax: +44(0)2380 578877
Address: Origin Live Ltd.
Unit 5, 362B Spring Road
Sholing
Southampton
SO19 2PB
United Kingdom