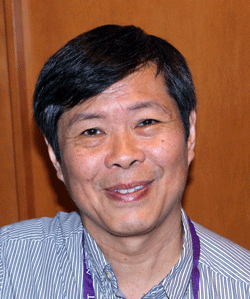 This was my fourth consecutive year attending the Rocky Mountain Audio Fest and my first one as press. RMAF has become quite an event in the consumer high-end audio world that more and more large manufacturers have taken note and are exhibiting at the show. While CES still draws the titans of home audio because of its trade related orientation, RMAF in its eight years of existence has slowly but steadily attracted some famed audio companies such as Pioneer/TAD, Harman International and KEF to its fold. In continuing this trend, Sony Electronics and Polk Audio have also signed on this year. I found the exhibitor list ranging from small to large audio companies to be almost perfect, since it covers something for everyone, whether it is main stream, boutique/cottage or the do-it-yourselfer. Because of its size and growth, I did not want to cover the entire show and turn a fun event into a burdensome chore. I covered the show last year informally on Audio Circle and frankly it turned into too much work and not enough joy. So this year I focused on some new products, either new for this year or debuting at RMAF. I'm not even going to cover every new product I saw and heard but only the ones that I found most interesting. There's enough press coverage of the show on this website and elsewhere for those readers who want every last bit of detail of every room.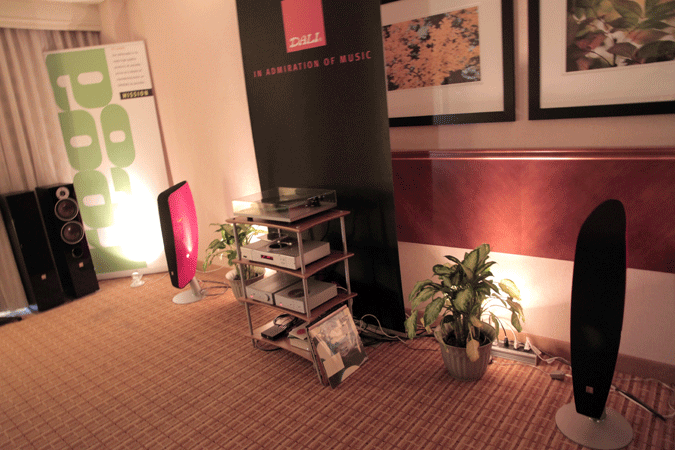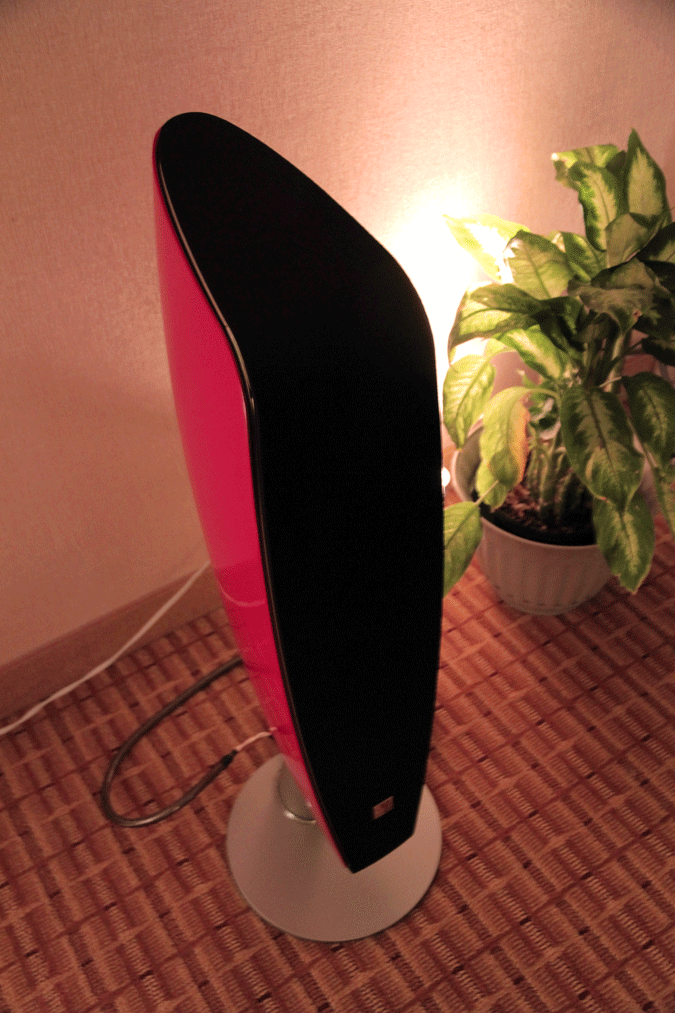 I'll start with the debut (at least in the U.S.A.) of the Dali Fazon F5 loudspeaker. This is one beautiful piece of sculpture and would have been a fitting complement to the Peachtree iNova I recently reviewed. The die-cast aluminum enclosure houses one 28 mm soft dome tweeter and two 5 inch mid/woofer (wood reinforced paper) drivers with no parallel sides to minimize reflections. The clever speaker terminals allow the user to either connect above or below the carpet or flooring. Paired with Rega electronics the resultant sound was neutral, smooth and musical to my ears. In high gloss black or white, retail is $4,500 pair, and for the gorgeous red $4,750 pair.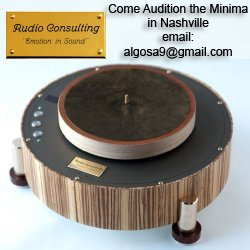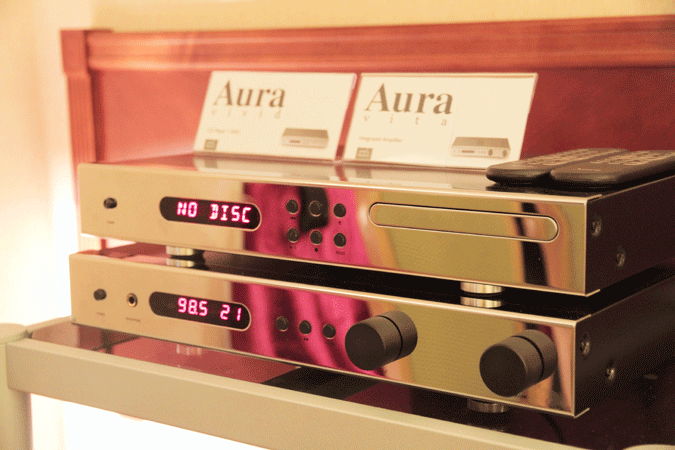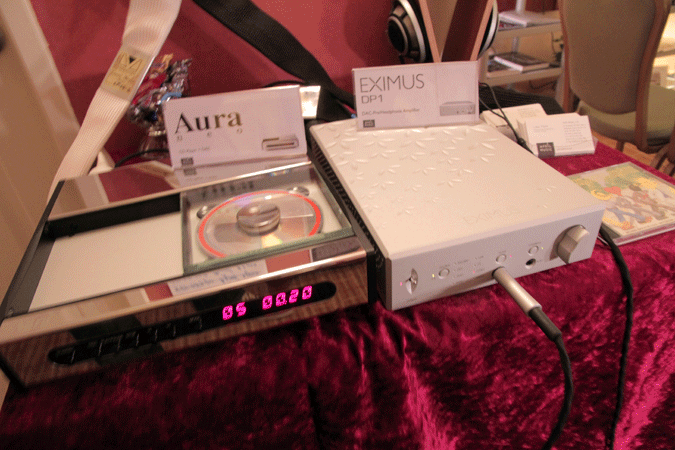 South Korea's April Music, the umbrella company which makes the Aura, Stello, and Eximus brands has a small but dedicated following in the U.S. (Video) I first heard a Stello CD player and integrated amplifier at a New York City Rave club get-together a few years ago. Even though I prefer the warm sound of tubes, I couldn't help hearing the musicality of the Stello equipment at that meeting. The company was founded by a musician who wanted audio equipment to sound more like live music. Besides Pass Labs and a very few other companies, including April Music, these are the types of solid state components I wouldn't mind owning. At RMAF, April Music debut their Eximus DP1 preamp/DAC/headphone amp ($2,995 retail). House in an understated but attractive enclosure with a leaf design on the top panel, the DP1 has six digital inputs (2 coaxial, optical, AES/EBU, USB and I2S), as well as analog inputs and outputs. The leaf motif carries to the front panel with its power and volume controls. Think April - spring time - leaves. The DP1 can up-sample to 24 bit/192 kHz with a dynamic range of 132 dB.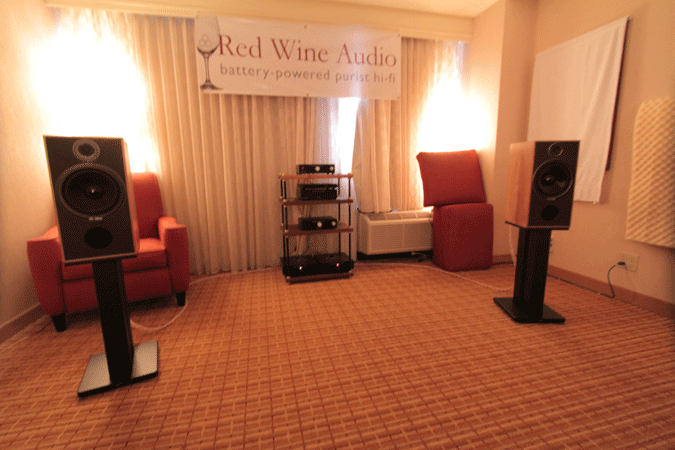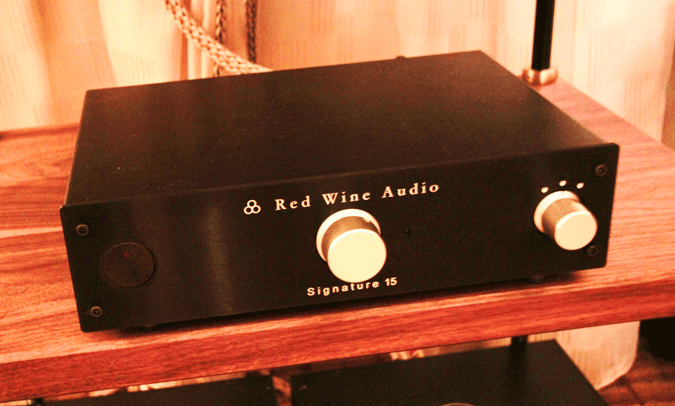 Red Wine Audio is known for battery-powered audio components. Mr. Red Wine himself, Vinnie Rossi (get it?), debut several new products at RMAF. For the budget conscious, the new Signature 15 (15 watts at 8 ohms) integrated amp featuring LifFePO4 battery technology retails for $1,500. For those desiring more power, the new Liliana monoblock amps at 100 wpc @ 8 ohms (200 wpc @ 4 ohms) should do the trick. Wow, 100 wpc from a battery pack. Now that's news. Pair with the WLM La Scala loudspeakers from Austria which Red Wine imports, the sound from the system was warm, tonally rich and powerful. My critique of the lack of dynamics from Red Wine amps in the past is now laid to rest. Pricing for the monoblocks is $5,600 for the pair until the end of this year, then $6,000 thereafter. Both the Signature 15 and Liliana have tube input stages to add some warmth to the sonics.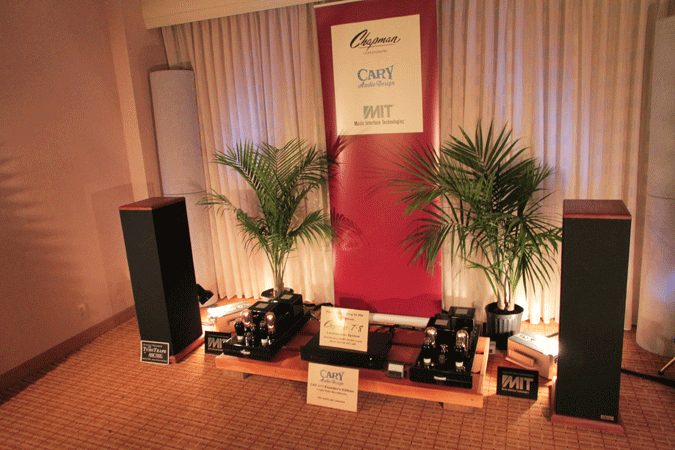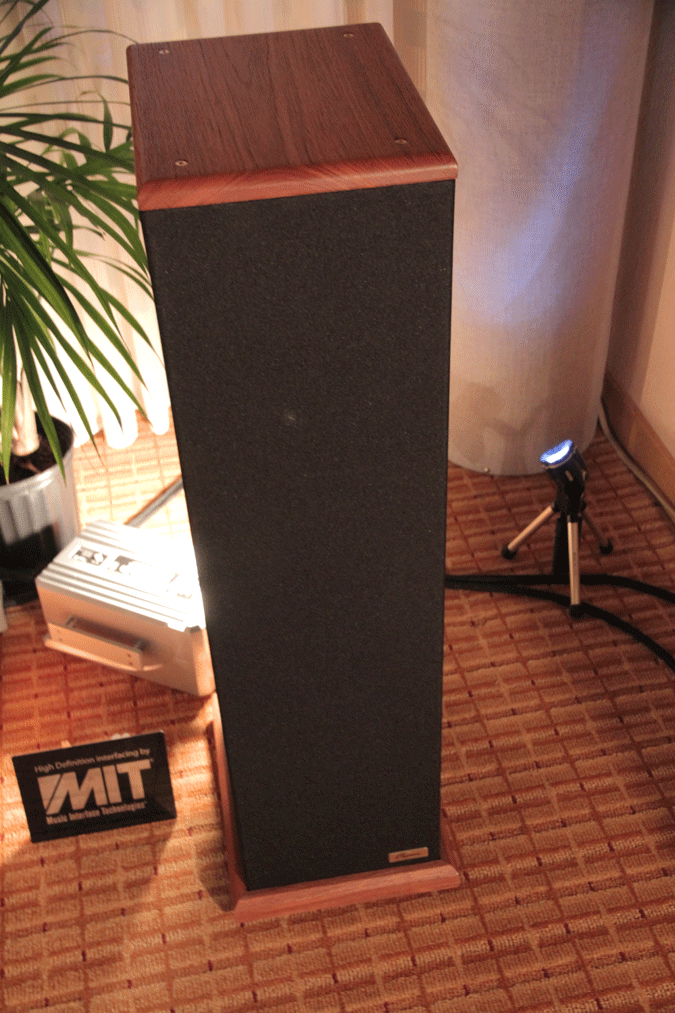 The music emanating from the Chapman/MIT/Cary Audio room drew me in like a moth to a flame. Once inside, I sat down and listen to several musical selections and was impressed with the smooth, warm and organic sound. While not new to RMAF, the Chapman T-8 three-way floor standing loudspeaker is a relatively new model that has been making its way around the audio show circuit this year. With 89 dB sensitivity @ at a nominal 4 ohms, the Chapman T-8 should be an easy match for the vast majority of solid state and tube amplifiers. Pricing is $8,995 for a pair finished in Teak, Oak, Walnut or Mahogany, with exotic woods costing more.
Clarus is a new high-end cable company that debut a complete line of products at RMAF. The company manufactures their cables with PCOCC copper, and utilizes different shape conductors for bass (solid heavy gauge), mid-range (flat) and treble (spiral-ribbon). Each shape type is individually shielded. Unlike most other cable companies, Clarus has only two model lines which are constructed in the same way. The difference between the lower price Aqua line and their top tier Crimson line is the size of the wire gauges. Price for an RCA interconnect 1 meter pair is $500 for Aqua, and $1,000 for Crimson. For a 6 ft pair of Aqua single speaker wire the price is $1,000 and $3,000 for the same length in the Crimson line. Clarus also makes balanced ICs, coaxial and AES/EBU cables.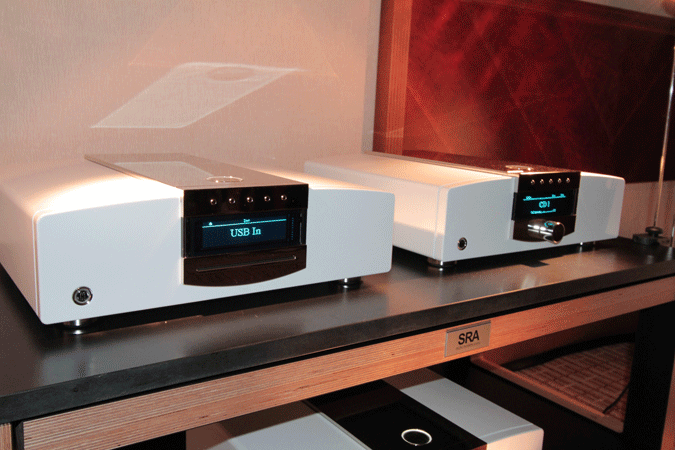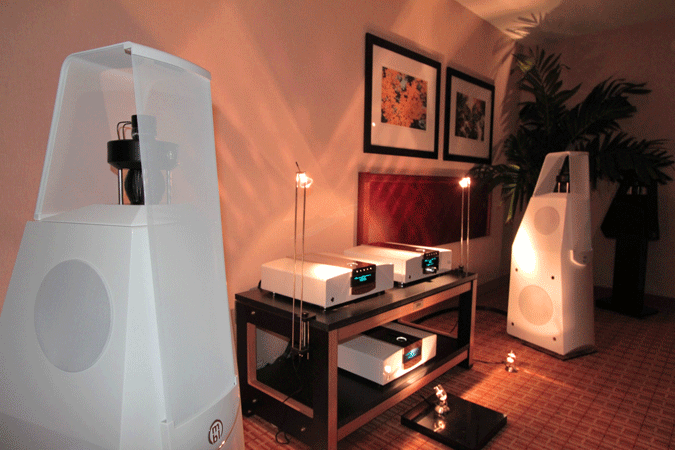 I was awed again by the beautiful equipment in the MBL room; like the first time at the NYC AXPONA show in June. But at RMAF, the company debut their new Corona series, rather than demo their Reference Line. Corona components are a far lower cost option for the interested audiophile who has the desire to own an MBL system, but not the means to purchase one. The components that were playing when I visited the room consisted of the C51 integrated amplifier ($11,100), C31 CD player ($9,200) and the 116 loudspeaker ($32,000 pair). The sound was typical MBL, open, airy and dynamic, but was better than at the NYC show because there was no bass overloading the room. I think the lower price Corona series is as beautiful as the Reference line.