Once again, this year's Rocky Mountain Audio Fest (RMAF) proved to be an absolute delight. This annual event is held at the spacious Marriott hotel, located in Denver's thriving Tech Center. Steadily, the show has grown both in attendance and vendor participation since its debut back in 2004.
The RMAF has become, strictly from a show perspective, among the best I've attended. However, in terms of attendance, particularly from a dollar (new buyer, importer and distributor) point of view, it still cannot compete with the Consumer Electronics Show (CES), which still remains the biggest electronics show on earth. For me, and all my selfish reasons, the RMAF is the best high-end audio show this side of the Atlantic! The only show that is both larger and better attended is Munich's High End show, Europe's largest, held each May.
I was impressed to see a greater influx of international products on display this year. Attendance was difficult to grasp. While, I felt the show was light compared to previous years, I was told by some that they thought attendance was up. The halls are never crowded by comparison to CES, or Munich, nor is it as hard to find a good seat upon entering any particular room.
Even before my plane touched down at Denver International Airport (DIA), I got a rare bird's eye view - and a startling reminder - of how absolutely beautiful this city is. Yep, its highest mountains were capped with snow while, weather-wise, the temperature hovered in the mid 70s and remained sunny throughout my three-day stay. For the third year straight, I was lucky enough to book my hotel room at the Hilton Garden Inn, which is directly next door the Rocky Mountain Audio Fest. Of course, this made getting around much more convenient for these aging and aching bones. So what did I see that was worth reporting on you ask? Well, for starters...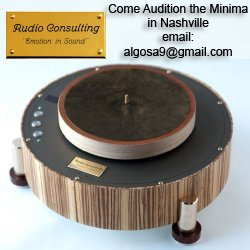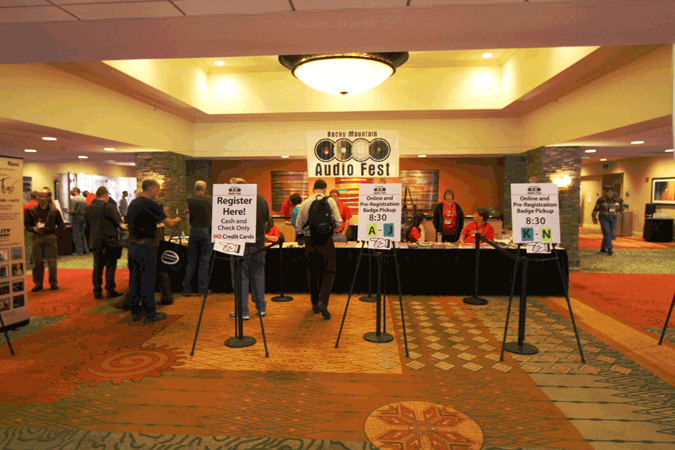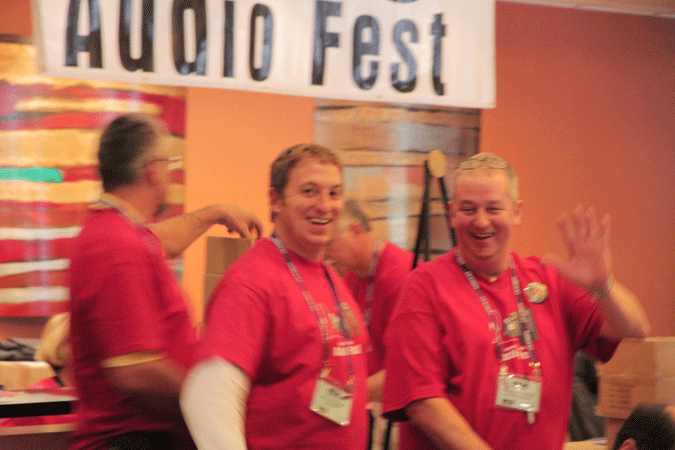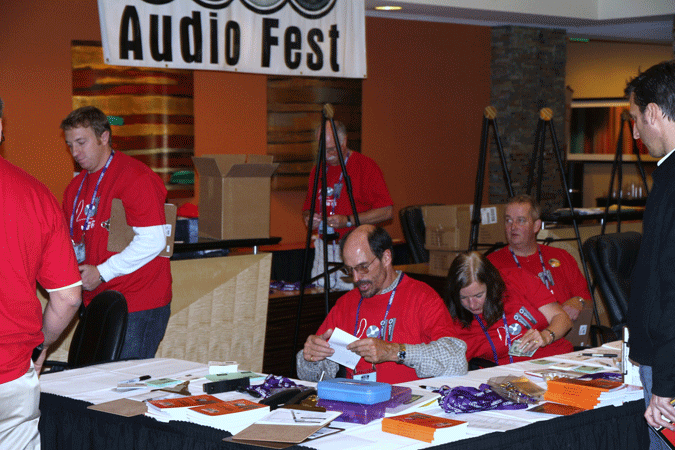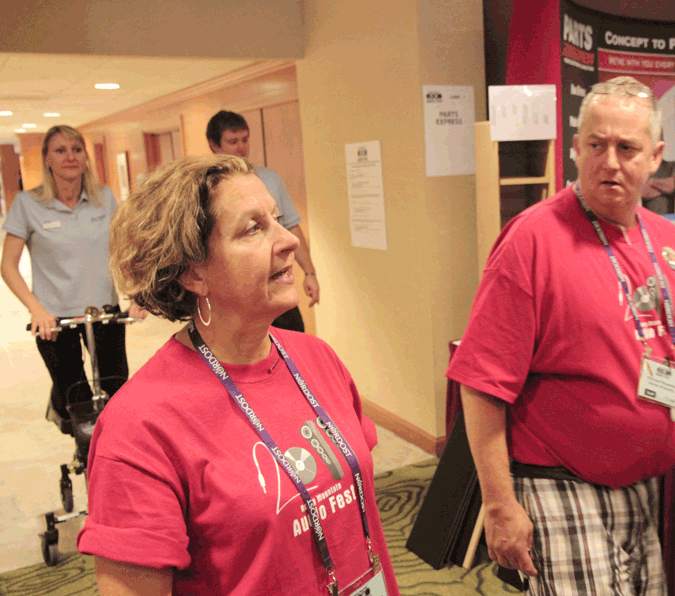 Entering the lobby showed a huge increase in support and manpower. This, proved how important this event has become to the industry at large. The RMAF has grown considerably in its efforts to help accommodate everyone from its vendors down to local attendees. The lovely RMAF coordinator and chief bottle-washer Marjorie Baumert was once again seen (above photo) multi-tasking.