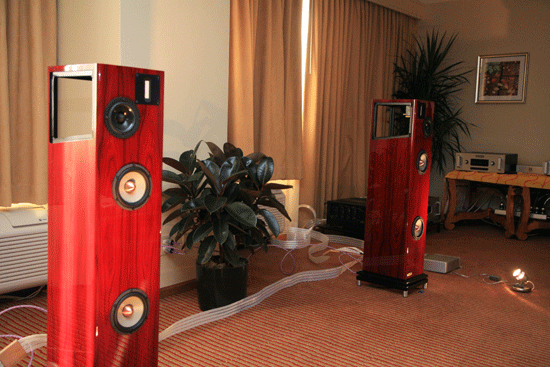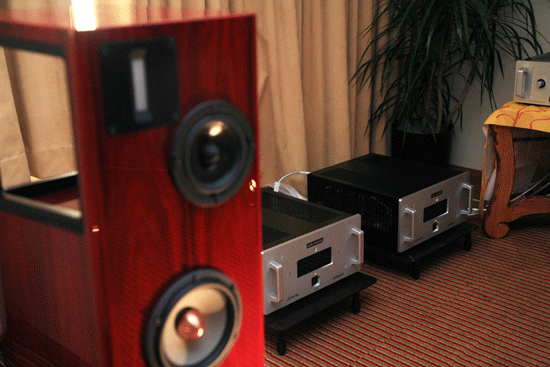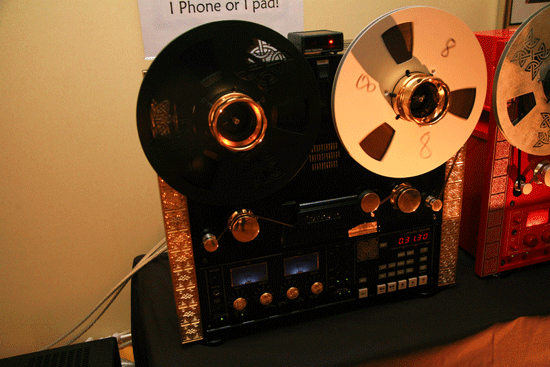 The NOLA/United Home Audio (UHA) room, that featured Audio Research electronics, was also among the larger suites at this year's RMAF. It was easy to be lured into the warm and sumptuous sound being produced by a pair of UHA decks that were being operated via an iPod-based remote. It was also among the better sounding setups as well. Something about hi-rez analogue tapes that's very easy on the ears without the usual suppression of the upper frequencies.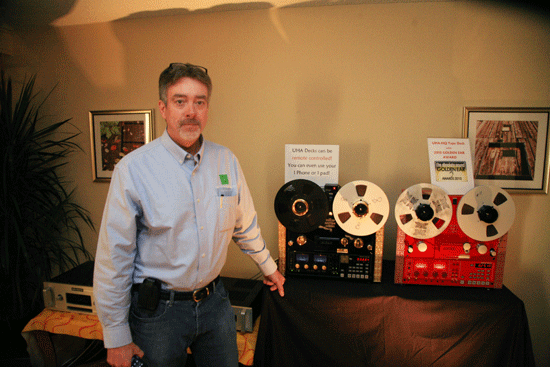 Pimp my deck! UHA designer Greg Beron has a sure winner in his fancy modified decks. Bravo!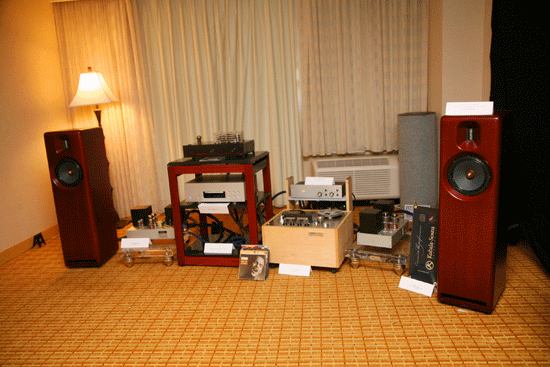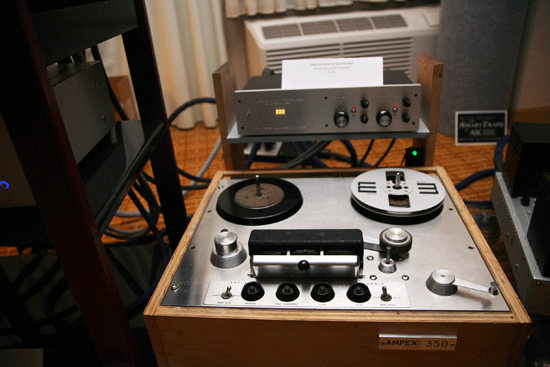 Again, in the deHavilland setup this modified Ampex 350 tape-deck sounded wonderfully warm, rich and detailed.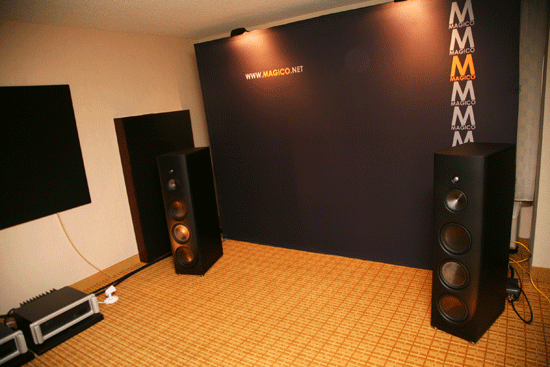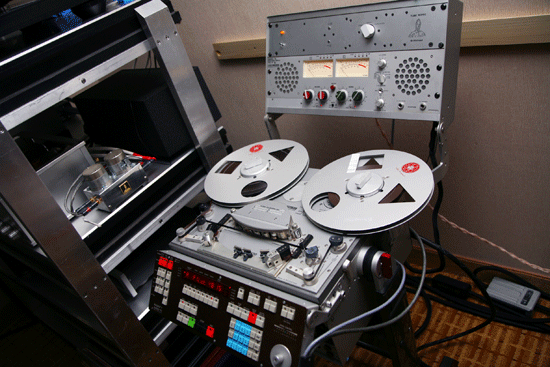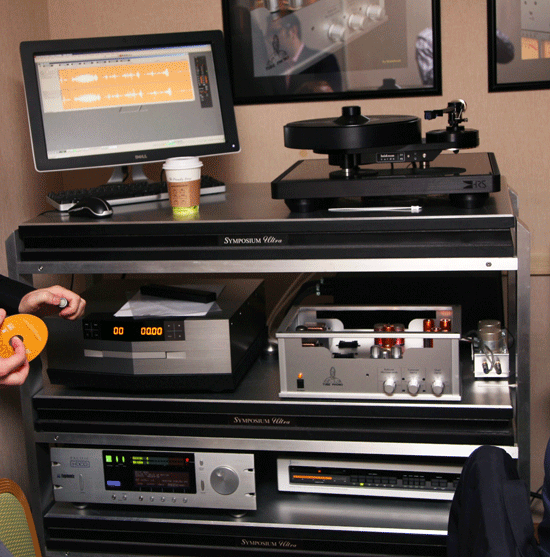 The sonic results provided by this room proved to be exhilarating. I've always admired the aluminum-encased Magico Q5 loudspeaker ($60k), and will admit to liking it even further when I first heard it paired up with a pair of Spectral amplifiers. But what I heard here with this modified Nagra - not to mention all the other audio delights shown resting on this Symposium rack - had to be among the best sounding rooms I heard at this year's show. The utter naturalness of the music was overwhelmingly apparent and a welcome retreat from all the average setups. I found myself coming back to this setup again and again.