High End 2006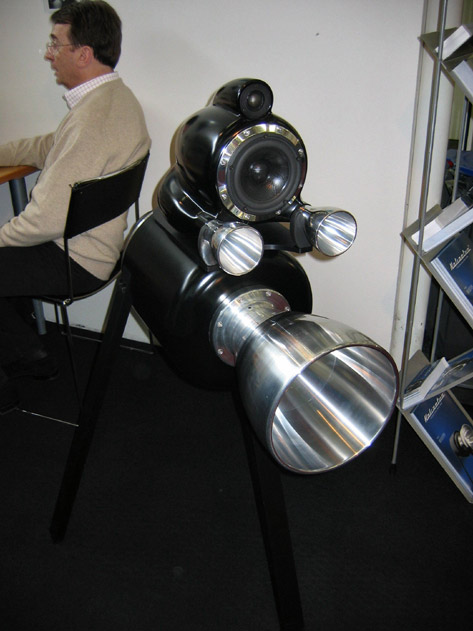 Haliaetus Technologies from Longjumeau just south of Paris presented
some the most extreme products we saw on the whole show. I suppose
this applies both to the looks but also the technology applied to
their speakers. The technology is derived from research done in the
European Space Research. We had already been exposed to quite a
number of jokes on the net in connection with the somewhat futuristic
looks of these speakers. Judge for yourself. We are convinced that
opinions will vary.

Regarding the sound though, we are convinced there is substantial
method to the madness. Essentially these are vented cabinets (bass
reflex) with ports looking somewhat different to what we are used to.
The very visible design input comes from experience made at European
Space Agency regarding rocket exhaust systems put together with
further research from other prestigious institutes in France. When
you think about it the connection with the exhaust of a rocket to the
vented speaker is not so strange at all. Both deal with substantial
air movement while attempting to keep turbulence to a minimum.

Of course you can line as many fine references as you want. Unless you
deliver the goods they're not worth a lot. But in my very personal
opinion Haliaetus Technologies delivers in spades. Listening to the
system consisting of Nagra electronic and the quite small Haliaetus
Firebirds we had to admit that they present a surprisingly large and
well balanced image. They an experience which does surprise when you
take their size into consideration and more bass and dynamics than you
would expect of speakers this size. We have not heard them with
available boosters but would definitely be interested. At over 6000Ä
not exactly cheap but if you have a certain weakness for aeroplane
engines or rocket motors we would definitely recommend a closer
listen.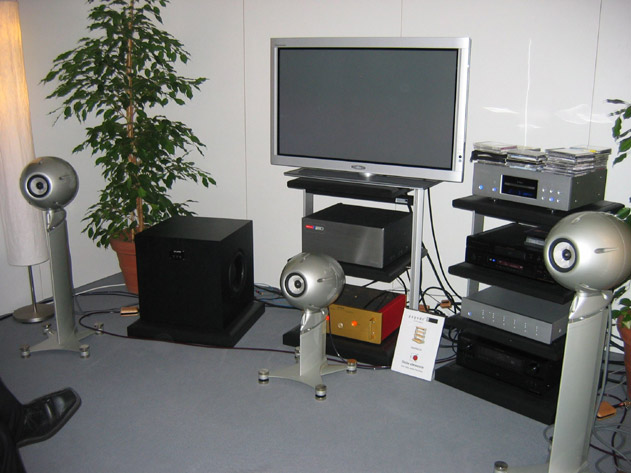 Eclipse from Fujitsu Ten was not the first speaker we stopped to
listen to. In fact it was only on Sunday morning that we stopped by
the stand to give it a closer look. It turned out to be one of the
better surprises of the show for us. Does Fujitsu make serious audio
equipment? Well it seems that Japanese companies make everything and
if they don't they have a subsidiary that does.

Here we are talking about carefully developed single unit full range
speakers. We have been exposed to a great many single unit systems
over the years and have even build 3 or 4 of the sort ourselves.

Without having a direct reference we feel that we might not have heard
any better single unit speaker anywhere. We are aware that this is
quite a statement but after having spent considerably more time at the
Fujitsu stand than we had intended that is how we feel about the
TD712z speakers. TD stands for time domain and it is indeed in the
time domain that these speakers excel. What homogeneity! This is of
course the area where single unit speakers are on their best
behaviour, but they often fall short on extension in frequency
extremes and often they suffer from substantial colourations.

The Fujitsus are well designed, well build and they are very
impressive both without and with the subwoofer which can be supplied
and which is not your usual boomer either. I hope I can convince
Fujitsu to send a pair for test.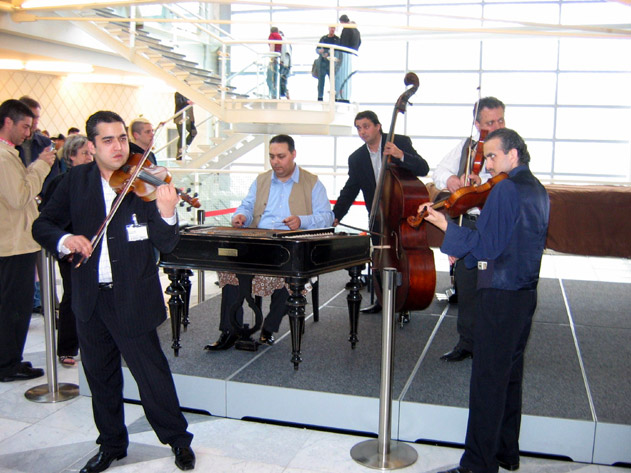 And there was live music...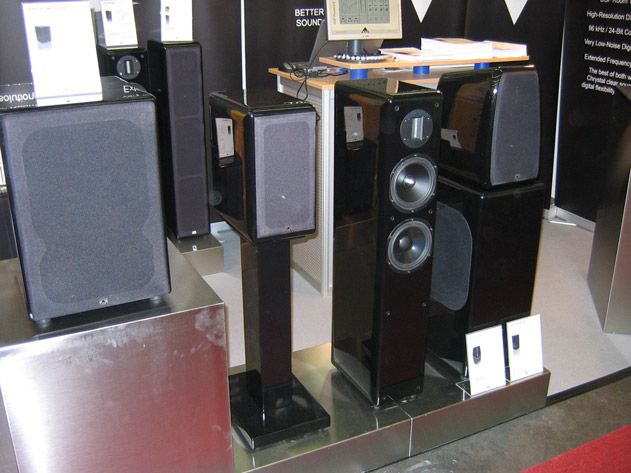 XTZ is Sweedish designed loudspeaker built in China. Good looking speakers with units from Seas.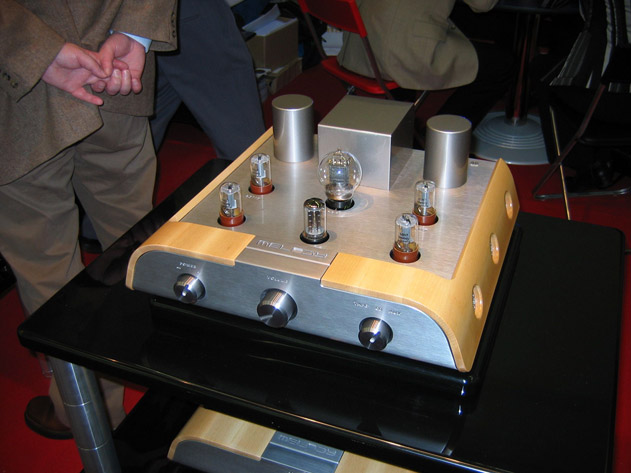 Melody from Australia is another example of equipment sporting a finish to die for. Itís built in China for all the usual reasons.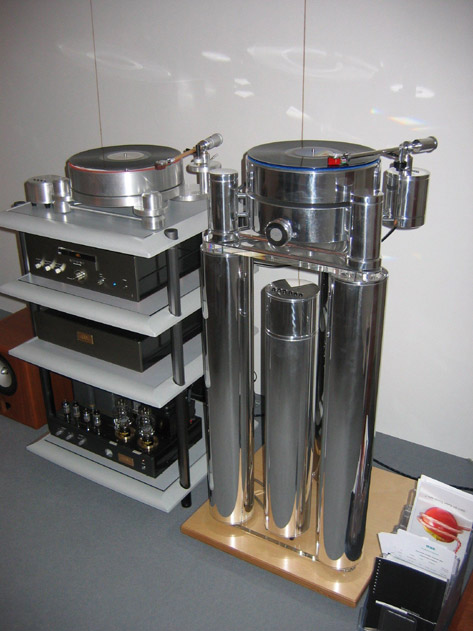 Acoustic Solid