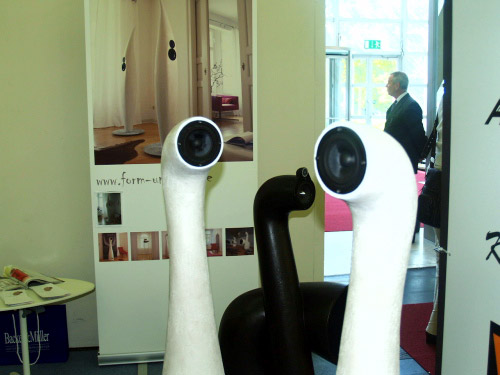 What was your photographer thinking upon snapping this picture? Does Lochness ring a bell?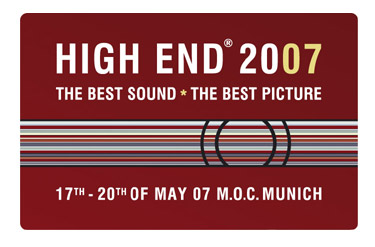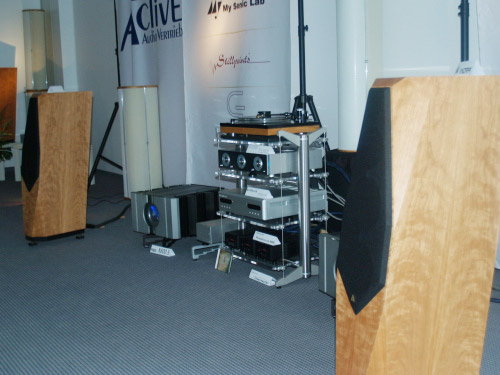 Avalon's new Indra loudspeaker strapped to a pair of Pass Labs mono amps gave an extremely musical presentation. Digital was by way of Bladelius Design Group's Gondul SACD/DVD/CD multi-disc player; a player that caught my ear the first time I heard it here back in '05 when paired with the Sun Union loudspeakers. Once again, another great sounding setup that featured the Bladelius universal player. Hmm, interesting.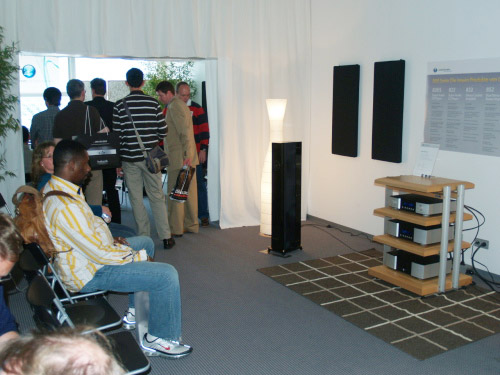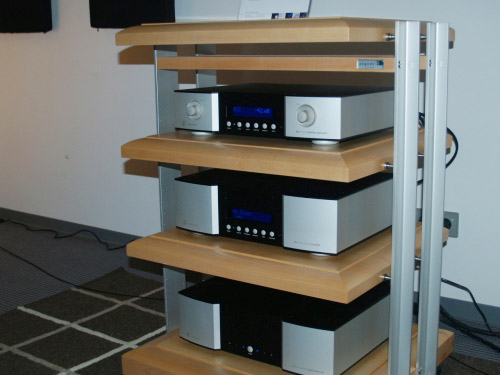 I found myself constantly returning to this location for sonic relief. Lindemann Audiotechnik of Germany; sleek, understated and offering as genuine a sound as one could ask particularly when you consider size..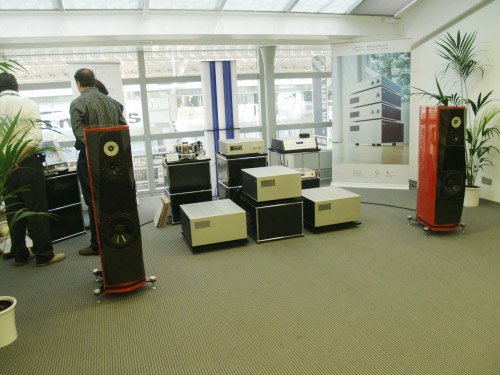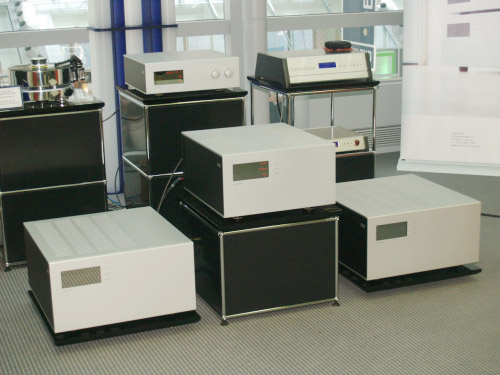 Soulution electronics of Switzerland and Eventus put on a demo that proved to be a sonic standout. Always a fan of the Italian Eventus line loudspeaker, I was duly impressed by the sonics this room provided.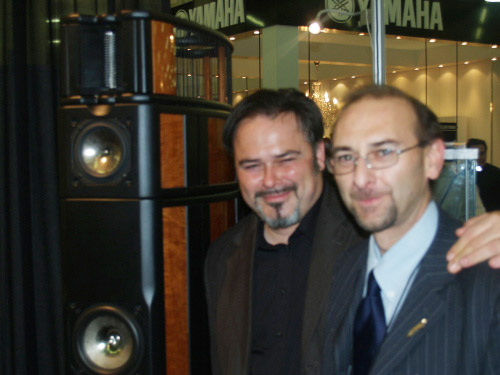 Personally, I've considered Italian designer Mauro Mauri of Omicron Group (photo right shown with partner Aldo Zaninello), among the top tier of loudspeaker designers. But it was when I heard his Coherence Stage loudspeaker, sporting the rarified Heil ESS Air Motion Transfer tweeter, that got me paying much closer attention to Mauri's work.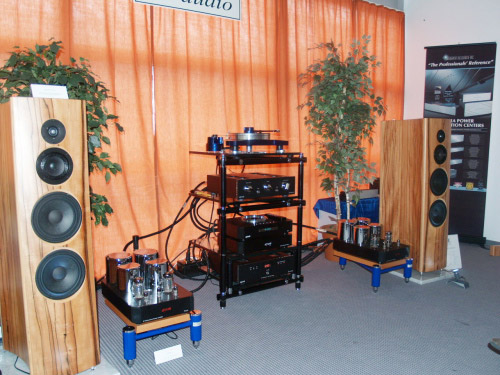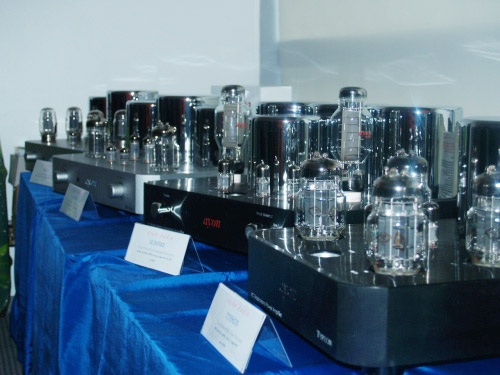 Ayon Audio showed debuted an excitingly affordable and attractive loudspeaker that I'm told will retail for about $6,500 in the U.S. (top photo). Ayon boasted a series of new single-ended, 300-B tube based stereo amplifiers as well as the new Spark integrated (photo far right) which features the Russian 6C33 output tubes.