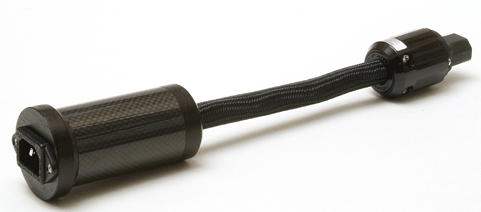 Acoustic Revive's RAS-14 AC Stabilizer: ($1,095/ea)
The RAS-14 AC Stabilizer consists at its heart of a cylinder lined with what I assume is an assortment of granulated minerals that make no direct contact with the current passing into, again in my case, a pair of amps. AR's Ken Ishiguro uses mineral mixes in a few of his never less than intriguing and, more often than not, effective designs. (The four elegant-looking room-tuning panels hanging on the wall behind my system give this old house's parlor the look of a Zen sanctuary.)

As with the Ground Controls, one has only to remove the AC Stabilizers to hear the difference. In the way of description, they refine the sound. Everything seems a tad richer and better-detailed. (Mike Silverton, Clement Perry)

AudioPrism Reference RCA Ground Control ($149.95):
In 2009 I positioned NuForce's 9V3SE mono amp as my year's best, along with mentioning that I work for NuForce. I figured that as long as I'm honest about my involvement, the reader is free to think what he wants of my endorsements. Even so, enough is enough. As much as I hate to – it's a terrific amp – I'm disqualifying myself from including NuForce's Reference 18 mono and likewise endearing Magic Cube. If you're interested, see my reviews here.

My temporary leave from the NuForce fold permits me to declare the AudioPrism Reference RCA Ground Control / $149.95 each, and Acoustic Revive's RAS-14 AC Stabilizer / $1095 each, as the year's best. I am SO into tweaks!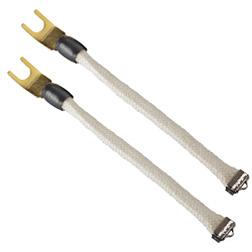 The Ground Control and AC Stabilizer share a common feature: my incomprehension. The GC, also reviewed here, has the look of a trifle that can't possibly contribute anything of significant value. One has only to remove (in my case) one each from an Integris CDP (AurumAcoustics.com) and Ref 18 amps. The difference, as they like to say in this dodge, is anything but subtle. I am unable to use the spade-lugged Ground Controls at my speakers' negative binding posts. They don't work well with the abovementioned Magic Cubes, which I'd only remove on threat of bodily harm. (Mike Silverton, Clement Perry)
Bybee Purifier AC Conditioner ($5k).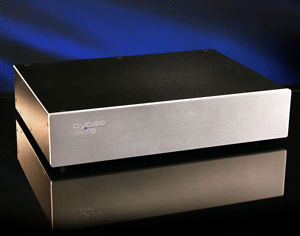 The best AC conditioner to have ever graced my listening room has just gotten better! This newer version now boasts new and improved Bybee Bullets and laser soldering process which surprisingly surpass the original's performance. Nothing to date has eclipsed the Bybee Purifiers incredibly dynamic capabilities not to mention its unbelievable control of lower-octaves and its overall naturalness in tonality. Available exclusively from the Tweekgeek. (Clement Perry)
Bybee Super Effect Speaker Bullets Mk II: ($4200 set) It's been four
years since I got my first glimpse of the magical Bybee Bullets. Well, once again Jack Bybee has improved on these already incredible devices: Lasers. Soldering all connections via laser surgery has resulted in an all-around better device. Cleaner through and through with more a resolved sound-stage. Surprisingly more liquid sounding is the biggest improvement. In my review of the original Bybee Bullets I mentioned that all the tweaks I've used eventually ran their course in a about two years and ended up in the closet. Not the Bybees. They were only replaced by a newer version! I think they're a real necessity when attempting to suspend disbelief and increase the goose-bump factor of any audio system. Sold exclusively by the Tweekgeek. (review in the works, Clement Perry)
Exemplar Audio Portals Interconnects ($2500 for 1 meter RCA) and Power Cords. These charged cables sound excellent and different than others I have used. When I get more, I will be reviewing them. (Norm Luttbeg)


NuForce Magic Cube ($249):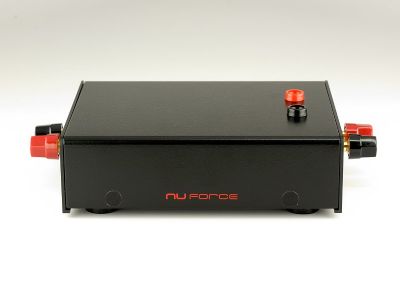 The NuForce Magic Cube's using Smith Cell technology correct the phase alignment of the audio signal at the amp-speaker interface. This, in my view, results in worthwhile audible improvements and allows less expensive system wiring to perform more like the big-buck audio cables. Try 'em and see for yourself. (Frank Alles)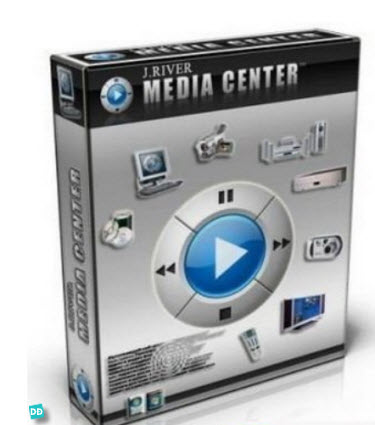 J. River Media Center 15 software ($49.98 for two computers, downloadable)
Though not as intuitive as Zune and/or iTunes this software beats all the other major media playback software in terms of out of the box file support. For the music loving audiophile that gets their music from a multitude of different outlets that often come with different file formats and want to enjoy said music while at their computer this software is the answer. File support for hi-rez lossless formats like FLAC (favored by HDTracks) WMA Lossless, Apple Lossless, and a gob of other uncompressed and compressed formats abounds here. The software is speedy and the interface looks beautiful in the full screen theater view mode but at times the interface's learning curve is a bit steep relative to Zune, iTunes and Windows Media Player. Tag support is excellent and the artwork support offers higher resolutions than the mass market media players. The software also defaults to your computer audio card's most transparent driver removing a layer of audio detritus often accompanying the major media players. In my experience the J. River software offered noticeably more transparency than Zune and Windows Media Player on Windows 7 with my THX certified MSI soundcard. (Alvester Garnett)
Less Loss Blackbody: ($959 ea)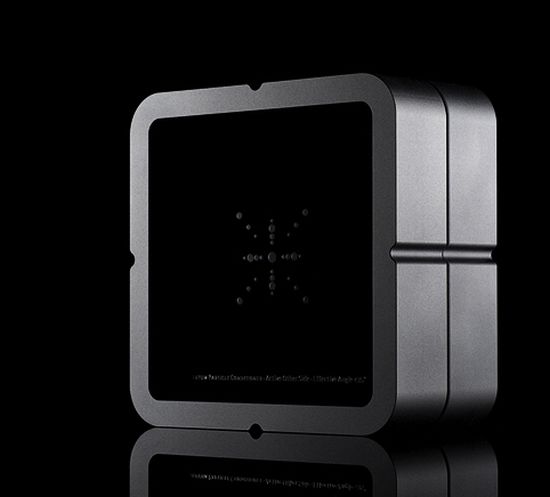 In a sense everything that comes along and improves sound reproduction can be regarded as a sort of sign post on the pot-holed, uphill road to true fidelity: the presentation of program material exactly as it was recorded. Most of these items make intuitive sense because the audio signal is directly influenced by them; cables, power cords, conditioners, amplifiers, loudspeakers, converters, filters, NOS vacuum tubes, they all fall into this category.

Stand-alone signal generators form another category. Some of these are Schumann generators which, if I understand the data correctly, influence us, rather than our components. And these perhaps tie in with Peter Belt's treatments and devices (behind which, in turn, lie Rupert Sheldrake's intriguing theories of consciousness).

And then we have that category which generates no signal, has no physical connection with components in the ordinary sense of the word, and ostensibly doesn't influence our perception: stones and leaded glassware and crystals...and the subject of this recommendation, the Blackbody. These devices do their deed in proximity to electronic components. To properly set up a Blackbody for greatest coverage and efficiency requires a certain distance between the chosen component and the Blackbody itself. What goes on between these two players goes on in the abstract realm of quantum mechanics, a topic I talk about in my earlier review of these devices from LessLoss.

There really ought to be an agreed-upon vocabulary for audio reviewers but since there is not, and since I am naturally loathe parroting adjectives, either from other reviews or from my own, being a cook I will draw a food analogy. My romantically entitled "Soup No. 3" uses sautéed onions, crimini and shitake mushrooms, and lots of butter. It is delicious using sweet butter from a local organic dairy. Let's say this is analogous to a stereo without Blackbodies.

The exact same soup using Irish butter, famous for its rich, complex flavor since the middle ages, is another animal altogether. If the first soup is a 7 on a ten-scale, this puppy soars to a 9+. Call this an analog of the same stereo with a few Blackbodies in place. Once you know better, be it concerning butter or Blackbodies, you won't want to go back. Highly recommended. (Russell Lichter, Clement Perry, Moreno Mitchell) Read review here
Neotech Amazon Series Cables : ($7,800 pair see review here)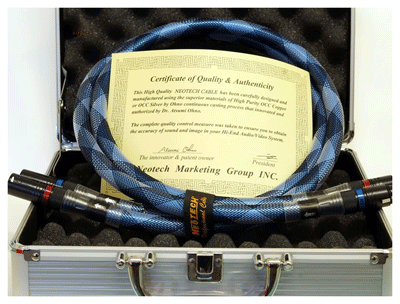 Purist Audio Design Proteus Provectus speaker cable and interconnects: (price varies)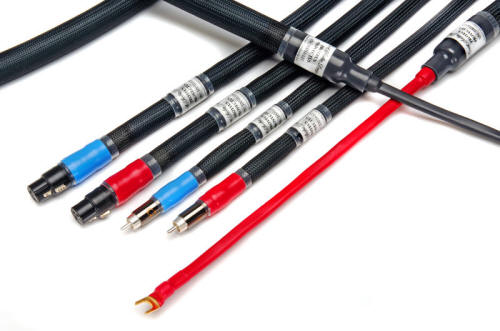 This suspended-in-a-liquid designed cable is super thick, and super-quiet with a laid-back disposition that's to die for. However, by virtue of its inner-quiet lies an incredible amount of musical ebb/flow and dynamics: giving the music a sense of swing that becomes instantly closer to the real thing. I've heard these cables in the finest systems over a decade ago and have wondered aloud what they would sound like in my own systems. Well, they're remarkable in that they don't miss a note due to their incredibly low-noise floor. Just a tad soft on bass transients but otherwise fast and really easy to qualify as among the best I've heard. (Clement Perry)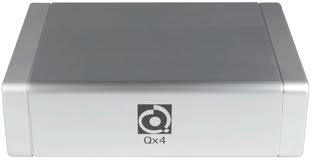 Quantum Resonance Technology: Quantum Powerstrip (QB4: $799.99; QB8: $1,299.99) and Modular Field Generation Devices ("Qx2" $1,699.99) ("Qx4" $2,499.99): I hope this year was a glorious year for everyone to just sit back and get immersed in one's favorite recordings. The icing on the cake for me this year was exploring how the beneficial effects of creating a clean AC foundation can make all the difference in the world between merely listening to recorded music verses being totally immersed in the experience. In 2009, I reported on the impact of Audience's power conditioning solution, their aR6T power conditioner, ($4,600) as a significant achievement. This year, I took another tactic and explored the modular solutions produced by Quantum Resonance Technology and distributed by Nordost Corporation. The "Q-Base" AC distribution power strip affords easy connection to a dedicated system ground that wrought a startling improvement to the organization of instruments and voices appearing in a recording's sound field. Placing Quantum's "Qx2" and "Qx4" field generation units into my systems was analogous to rubbing elbows with musicians performing on my favorite recordings. Human interplay comes alive; musical conversation is revealed with much more clarity, inner texture and emotional heft. One can start with just one of these modular units and experiment as one's resources allow. (Nelson Brill)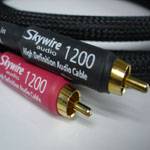 Skywire Audio 1200 Cables (Interconnects:1 meter pair $330.00, Speaker cables: 3 meter pair $495.00, Digital cable: 1 meter $180.00): At an audio show a few years back, the head guy at Shun Mook—the company that makes those little Mpingo wood 'tuning discs,' was asked what exactly it was those little black discs did. "Change the sound," he replied, and proceeded to demonstrate. By most accounts, they did just that. Cables are a lot like those little Mpingo discs. They 'change the sound'-- bend it closer to or further from the sound you think you should be hearing. More so than any prior cable ensemble I have heard, the Skywire Audio 1200 series cables allowed my music to approximate my inner ideal—the radiant color and shimmer of live, unamplified instruments in real space. In sum, they 'change the sound' the least. (David Abramson)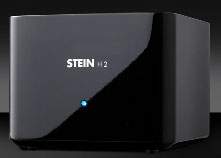 Stein Music Harmonizers, Magic Stones: ($1200 ea). See review here



Wireworld Cable Technology – Platinum Starlight Digital Cable ($1,499.95 1M XLR or RCA): This latest addition to the already highly acclaimed Platinum series cables by Wire World, offers a similar and subtly stunning level of accuracy, neutral tonal balance and overall musicality. Being already familiar with the other cables in this series, upon receipt of this cable, I was hoping for more of the magic and that's exactly what I got shortly after putting this cable into my system. Whatever the designer, David Salz, is doing in his lab, hoping he will continue with these winning ways. Substituting this new cable to feed the digital output signal from my CD transport to the DAC has enhanced the overall quality of detail and clarity with quickly noticeable reduced levels of subtle smearing. Along with this – images within the sound field are more open up with improved dimensionality. Dynamics are first rate.

As with the other seriously impressive sounding Platinum series cables by Wire World, this cable seems to pass along the signal in a more accurate and musically authentic manner that is rich, lively and highly resolving. Definitely not inexpensive but for this cable provides sonically, the cost seems appropriate. (Bill Wells)