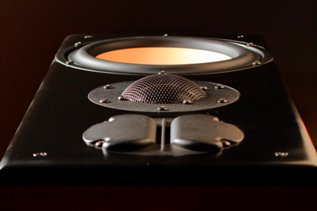 Daber Audio Model 3 Loudspeaker ($1,700/pair):
The Daber Audio Model Three is a real winner. It combines good musicality and imaging in a surprisingly sizeable soundstage. Place them on good stands like those from Tyler Acoustics and you'll have an excellent performer in a fairly attractive package that outclasses much of what I've heard for less than $2k. (Dave Thomas)
Dynaudio Sapphire Loudspeaker ($16,500/pair):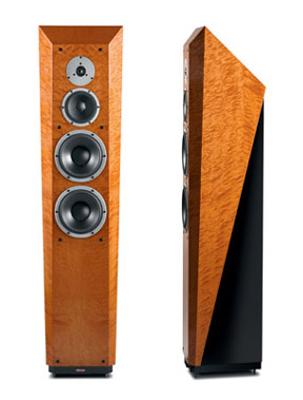 About as well balanced from top-to-bottom as anything to enter my home, the stunning looking and sounding Dynaudio Sapphire is a full-range loudspeaker that can satisfy any musical tastes. Holographic imaging and lifelike soundstaging are hallmarks of this speaker, add the fact that it will vastly improve the décor of any room it's put into and you've got something really special. A true most wanted component. (Dave Thomas)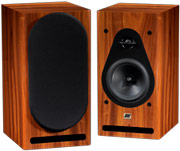 Jean-Marie Reynaud "Bliss" Loudspeaker ($1,895): This is a beautiful, diminutive creation of a two-way stand mounted design, producing a sound field much larger than its modest size might indicate and possessing a "come hither and listen" sound projected out front of its speaker plane. The Bliss invites contemplation into every nuance of musical line and texture, with a natural proportionality that was superb. It injects everything it touches with a vivacious, captivating feel and I believe at its price point, the Bliss is at the top of its class, providing a special conduit into the contemplation of Music on its most intimate level. (Nelson Brill)
Oswald's Mill Audio New Yorker speaker: ($28k - $34k depending on options).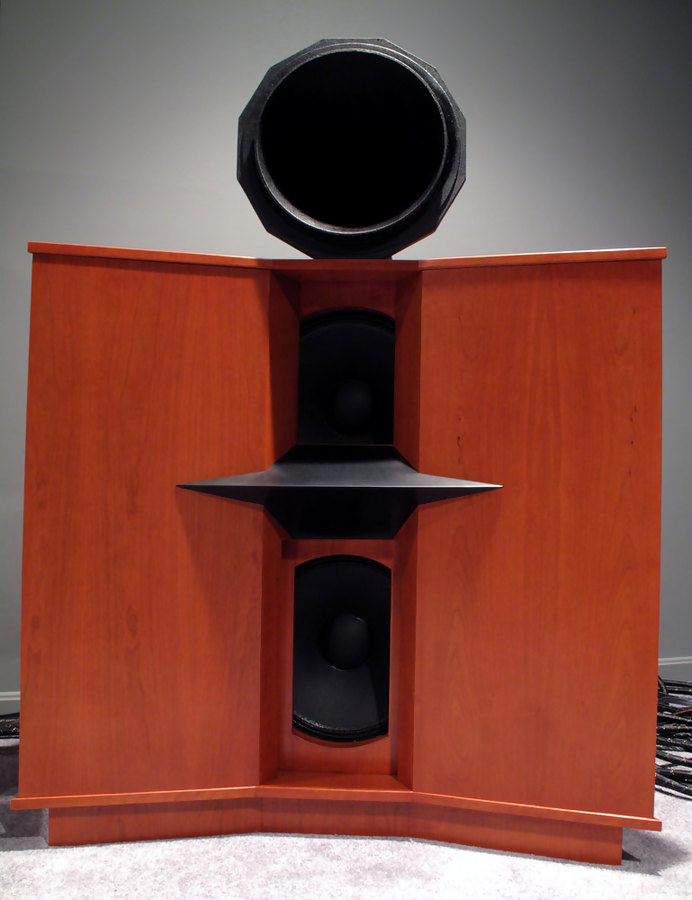 I am a fan of high-efficiency speakers, both for their SET amp-friendliness, and for their incredible dynamics. Whereas many such speakers use horn-loaded compression drivers for the highs and mids, bass frequencies pose a considerable problem. Low frequencies require very large horns, which are impractical in most settings. Many designers therefore opt for "traditional" woofers, but this brings its own set of problems, namely one of integration. The new OMA New Yorker speaker is a two way design, encompassing twin 15" neodymium extreme high efficiency woofers with a conical horn and neodymium compression driver. The horn is cast in aluminum by OMA at a foundry in Pennsylvania, where the speaker is built by hand using select hardwoods such as Pennsylvania walnut, cherry and ash. The main body of the speaker enclosure is constructed from 25mm Baltic Birch ply, veneered and finished by hand with Tung oil. The unique twin woofer configuration affords a kind of front horn loading, increasing bass efficiency and minimizing room interactions to a great degree. An optional solid hardwood set of baffles or "wings" further increases this effect. The New Yorker's unique design allows perfect time alignment of all drivers.


Overall efficiency is 105db/1w/1m, frequency response -3db 30hz to 20khz. Pricing for the New Yorker ranges from $28,000 to $34,000 depending on choice of options such as solid hardwood baffle, grill or phaser, stands, veneer, etc. (Laurence Borden).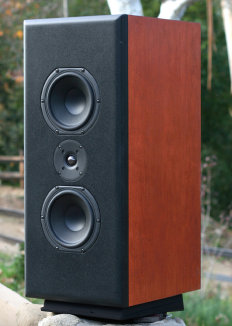 Precision Transducer Engineering Phoenix active loudspeaker system: $5250.
For the discerning music lover who doesn't want the fuss associated with finding the perfect amplifier: the Phoenix comes already equipped with the perfect amplifier. Remarkable transparency, speed and sound-stage capabilities. A marvelous open-window to the music. Changes the game as far as I'm concerned for loudspeakers in this price range. (Clement Perry)

YG Acoustics - Anat Reference Studio loudspeakers ($70k)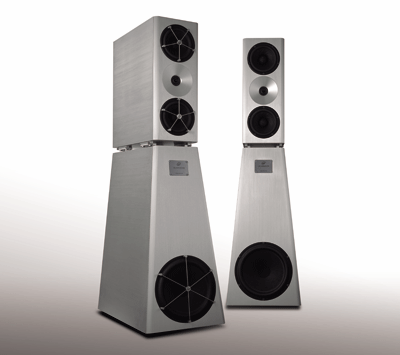 Let me be clear and without hesitation – this particular loudspeaker is without question one of the most significant loudspeakers I have had the pleasure to have in my home. In fact, what started as a journey of curiosity and exploration has now turned into a journey of discovery, fascination and fulfillment. Yes the retail price of these wonderful speakers is steep and at $70k – you might question my sanity. However, I also know what I'm hearing and it is about as close to musical truth and honesty as I've heard from a loudspeaker. Are they perfect? Probably not. However, bottom line – these speakers do wonders for reproducing music in such an accurate and authentic manner that at times, I feel like I now have a speaker that satisfies me musically and to such an extent that I no longer am seeking the so-called Holy Grail of High End Audio. I'm there. Music, real music is what it's all about and with these speakers in place – you too may find they reach way beyond what you might imagine. Stay tuned for review. (Bill Wells)