Daedalus Audio DA-RMa Loudspeakers ($6,450.00, Stand $450.00)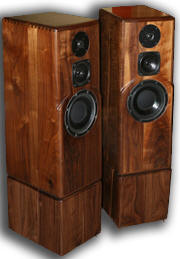 I've given a lot of speakers good long ear in my day and have connected with few. (Hmmm... some parallel here with other aspects of my life- can't quite put my finger on it)... This year though, I married the Daedalus DA-RMa's. Speakers: 1 Women: 0. In any case, the DA-RMA's did everything for me but the dishes. Oh, I've heard more extended, more voluptuous and more imagistic, but never in one package. Aye, there's the rub! But these walnut beauties have held me in their balanced embrace from hours after their arrival to the present day. Of late, as busy as I've been with matters occupational, the last thing I want is for my time in the listening chair to be an exercise in fantasy as to whether speaker X or Z would sound better than what's in front of me. [David Abramson]


Ohm Micro-Walsh Tall SE Speakers ($1,400.00)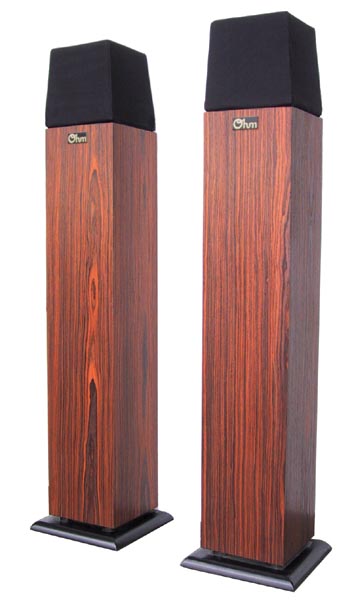 These are terrific omni-directional floor-standing speakers that work particularly well in small to mid-sized rooms. They provide a very well balanced presentation from below 50Hz through the high treble. The Micro-Walsh Tall SE's are fairly inconspicuous, have a small footprint and are available in several attractive wood veneers. If you fancy an incredibly large sweet spot with a layered 3-D soundstage look no further, take home the Ohms. See my full review for more details. [Frank Alles]
Reference 3A Grand Veena Loudspeakers ($8k)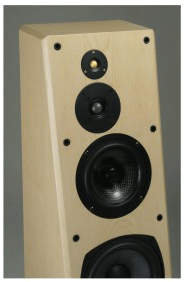 I reviewed this pair of Grand Veena at the beginning of this year and have since purchased them for daily use in my small office space. They are my favorite daily companions for listening to all genres of music, simply because they are so unified from top to bottom, amazingly coherent in their bountiful combination of two bass drivers, main driver, tweeter and Murata supertweeter. Music just flows in such a natural, projected and unified way from its slender footprint that one just sits back and luxuriates in its marvelous transparency, resolution and dynamic vividness. Easy going on set up and associated gear (rated at 90dB), it is a keeper and I challenge any speaker to outperform it at delivering Music's Whole Soul at this price point. [Nelson Brill]
Revolver Cygnis Loudspeaker ($10k)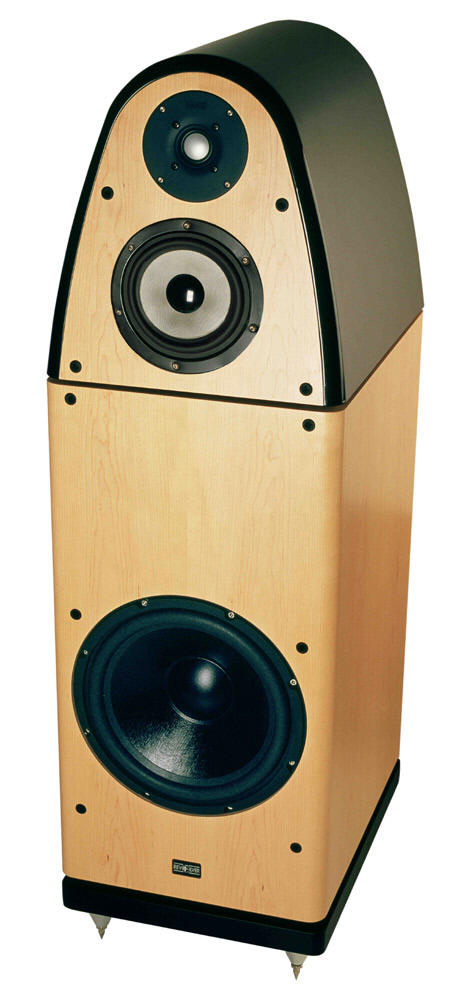 This English loudspeaker won our hearts the very first time we heard it. Easy on the ears in terms of sonic character but what makes the Cygnis special lies in its PRAT (Pace, Rhythm and Timing).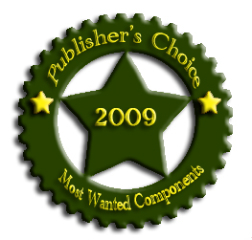 Our own Carlos Sanchez stated in his glowing review (here) "The Revolver Cygnis' sonic capabilities disarmed this listener to such a degree that I felt it is one of the "great unsung" full-range loudspeakers available. This product speaks more to the heart than the head. The Revolver Cygnis loudspeaker has become my new benchmark in the below $15,000 category." Carlos was so smitten by this English full-range transducer he purchased the review sample.
Rockport Aquila Loudspeaker ($45,500)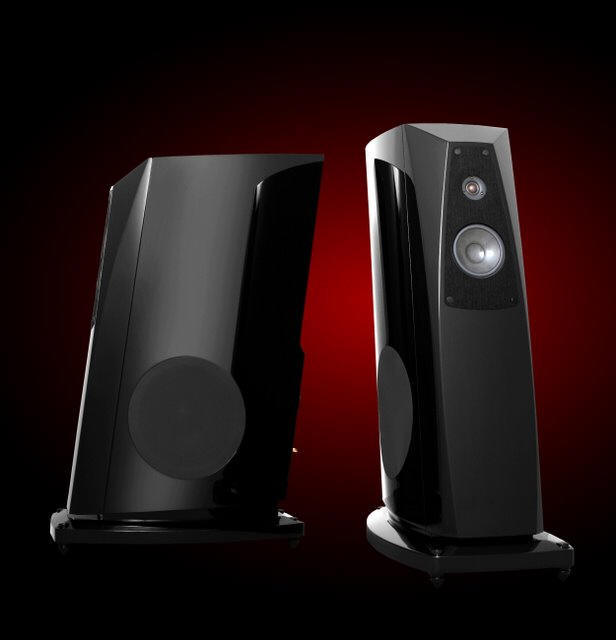 I've been in this hobby for more years than I care to admit. I have also been blessed over the last couple decades to own or hear some of the best audio equipment made. So, with context established, it amazes even me that my nominee for Stereo Times Most Wanted Component of 2009 is the single most impressive audio component I've heard to date - the Rockport Aquila loudspeaker.

If you read my review of the Rockport Aquila, you know that I think it's as close to perfection as a loudspeaker can get given a music lover's reasonable expectations of reproduced sound. Rather than simply re-packaging or regurgitating my previous superlatives, however, I'll let the words one of the most respected designer/manufacturers of state of the art power amplifiers and preamplifiers do the talking. This designer recently (11/09) lugged his behemoth monoblocks and reference line stage with him to Rockport's facilities to hear Andy Payor's speakers. The designer, describing his experience with the Aquila to a mutual friend and admitting how utterly ludicrous his statement would sound to anyone other than an audiophile, stated: "I don't know how Andy gets so much performance from a $45,000 loudspeaker!" While this may sound like the ravings of either a madman or an audiophile version of Bill Gates, the comment is dead on.

Given the outrageous mark-ups among manufacturers of uber-priced loudspeakers today and the expected law of diminishing returns, if you love music and can afford the cost of admission, the Rockport Aquila is a sound (pun intended) investment that will pay musical dividends for years to come. From its technologically sophisticated engineering with custom-made drivers and unsurpassed build quality to its sleek good-looks, the Rockport Aquila's impressive physical and design characteristics are exceeded only by its uncanny ability to deliver every aspect of the musical message.

"Most Wanted Component of 2009"? For me, Most Wanted Component - period! [Frank Periano]


Shindo Latour Loudspeaker ($50k)

My vote goes to the Shindo Latour speakers, which became the last element in my all-Shindo system. The Latours are in many ways, the antithesis of modern speakers. For one thing, despite being rather large, they are a two-system: On top is a horn-loaded compression driver, below which is a "conventional" (i.e., non-horn-loaded) 15" woofer. My pair have the optional field coil drivers, for both horn and woofer. Second, whereas the trend is toward speakers with narrow baffles, the Latours are unashamedly wide. And last,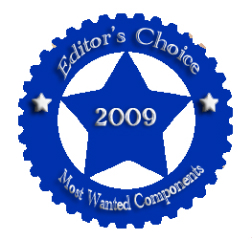 whereas most modern speaker cabinets are constructed of heavily braced MDF, often with a front baffle of aluminum, concrete or some other dense material, the Latours' cabinet is resonant - by design.
The sound of the Latours is similarly non-mainstream. The Latours are not for those who focus on soundstage, or bass that flaps one's pants, or trebles that reach into the stratosphere, or pretty much anything else that seems to predominate in modern audiophilia. Rather, the Latours, like all Shindo gear, are about music. The Latours (and again, all Shindo gear) communicate the emotional message in music better than any other speaker I've heard. They have the delicacy and purity of a Quad 57, the effortless dynamics found only in horns, and a "oneness" that complex, multi-driver speakers simply can't match.

After many years, and numerous fits and stops, I have finally found what I was looking for. [Laurence Borden]



Sound Quest SQ-H15 Horn Loudspeaker ($9,000/pr)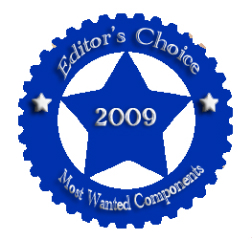 This was the first time that I've had a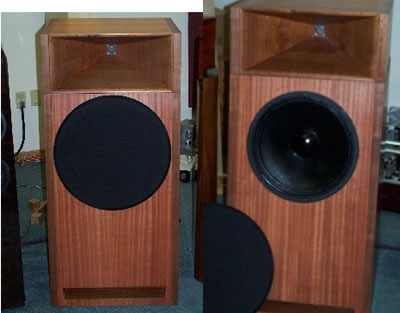 horn speaker in my system for an extended period of time and it certainly opened my eyes. The SQ-H15 was one of the biggest sounding speakers I've heard thanks in large part to its 15" woofers and space-filling horn tweeter. Couple them with a good tube amp like the Sound Quest SQ-88 tube integrated and prepare to be swept off your feet. The woofers controlled the bass like nothing I've heard while allowing the system to maintain top-to-bottom balance and musicality that is spacious, spacious, spacious. [Dave Thomas]

Von Schweikert UniField 3 Loudspeaker ($15k)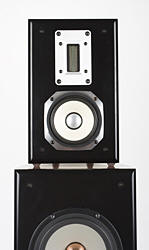 Truly wonderful loudspeakers that, once dialed in to a room, are capable of sonically reaching further than their $15k asking price. High quality stands come standard although I've found carefully isolating the mid/tweeter module (pulsar points or similar) and tuning the port for ideal bass/room interaction takes this latest design from Albert Von Schweikert beyond anything I've heard near its asking price. [Billy Thompson]