HOLIDAY GRAB BAG OF RECORDING GEMS
December 2009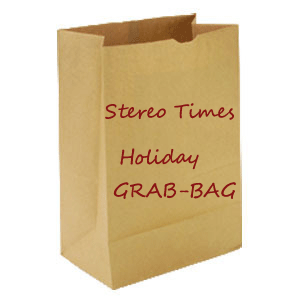 For this month's Recording Gems, I offer a selection of discs that have brought me great listening joy and are highly recommended for Holiday sharing. They are culled from my own foraging of record bins as well as recent reader recommendations to me. I am also indebted to Alan Goodwin, owner and founder of Goodwin's High End here in Waltham, MA., who turned me on to the female vocalists included in this Grab Bag Selection. (Check out Goodwin's own list of personal recording favorites at www.goodwinshighend.com/music/music.htm)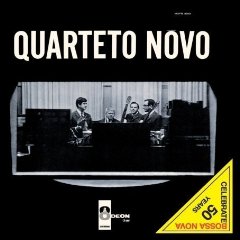 First out of the Grab Bag is an import re-issue of a 1967 recording from the colorful Brazilian Quartet, Quarteto Novo, on their self-entitled disc from the Odeon label (distributed by EMI #7896302). This is the only recording by this astounding group, who, (through their dazzling multi-instrumental skills) bring to sparkling life a number of beautiful Bossa Novas and "Choro" style compositions. Airto Moreiro's percussion work is stunning, and he offers the most brilliant use of a triangle (as a solo instrument) that you will ever hear. Also, take a listen to Hermeto Poscoal's beautiful flute technique and you should be able to hear how he creates what can only be described as a "double entendre" in musical terms. The recording is superb, particularly the second set that blossoms with the ambience of the recording space, with great naturalness and flow to this joyful music.

Pulled from the Grab Bag is also another Brazilian gem, this time a recording by the Brazilian horn player, Claudio Roditi, on his 2008 recording, Beyond Question [Nagel Heyer Records].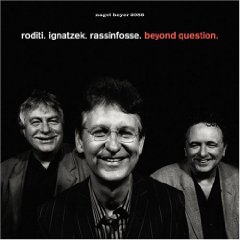 Roditi is joined by long-time companions Klaus Ignatzek on piano and Jean-Louis Rassinfosse on bass. This is another joyful romp through original compositions that swing and sway, with Roditi's warm, vivacious conversation on trumpet, flugelhorn and piccolo trumpet. Listen also to the gorgeous acoustic bass of Rassinfosse on this disc, whose great plunges and plows into the deep earth are a joy to follow and explore. If this beautifully recorded set, (with its pristine, spacious presentation) is any indication, Nagel Heyer Records from Germany is a label to definitely keep an eye on.

I've been keeping an eye out too for female vocalists, and leave it to Alan Goodwin to help me pull these two gems from the Grab Bag.
Ever heard of Betty Roche, the siren singer for Duke Ellington's band in the early 1940's? Check out her recording, Take The "A" Train [Bethlehem 20-30142] and travel alongside her as Betty sets the record straight with great versions of "Route 66" and "Go Away Blues." She has a wonderful vocal range combining both tenderness and Jump Blues brashness, and her band, including Eddie Costa on vibes and the lurking Conte Candoli on trumpet are perfect foils for her swinging delivery. And speaking of swing, grab a copy too of Etta Jones' Don't Go To Strangers [Prestige 300072] and bask in the glow of this soulful singer, who fronted many great jazz orchestras in the 40's and 50's. "I Love Paris" finds Jones navigating a jumpy Blues tune with her patented smooth vocal slurring up and down in a perfect caress. Her band is superb as well, including Frank Wess on flute, Richard Wyands on piano and a young and brash Roy Haynes keeping time on his dynamic snare. The Rudy Van Gelder recording captures all of ambient heat of this great recording session, with beautiful layering and image dimensionality.

Out of the Grab Bag also comes a recent favorite male vocal recording from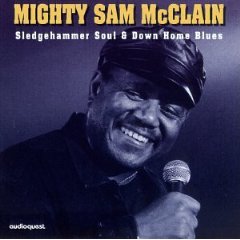 The Man, Mighty Sam McLain, captured brilliantly in his vocal prowess on Sledgehammer Soul & Down Home Blues [Audioquest 1042]. Look no further than Mighty Sam to deliver soulful, pungent Blues vocals right through the night, from his down and dirty "They Call Me Mighty" (with piano and Hammond B-3 touches from the always dynamic Bruce Katz) to the scorching "Hey Miss Bea," with splicing rhythm guitar from Kevin Barry and great side punches from McClain's brass section. This recording is up front and personal, with every one of McClain's energetic vocals powerful and articulate, backed by a band that exudes Soul from every pore.

Flavoring old Soul with new Spirit is also the recent recording gem from Allen Toussaint, the master of New Orleans piano glory and teller of that city's rich tales.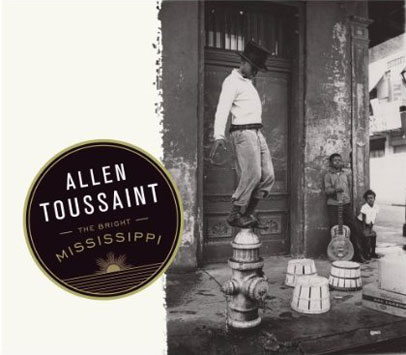 On his The Bright Mississippi [Nonesuch 4803802], Toussaint is joined by a bevy of great companions, including Nicholas Payton (with a stirring presence on "Dear Old Southland"), Marc Ribot (adding swashbuckling licks on "St. James Infirmary") and Don Byron sending his carnival clarinet singing away on several other cuts. Joe Henry produced this recording with obvious love and care in capturing every sparkling detail to Toussaint's creative piano touches. The recording provides a wonderful soundstage that contains many inner details to explore, from crisp finger snapping to the sound of muted bells tingling in its layered atmosphere.

Also in the Jazz vein is the gem, "Art-I-Fact," the title to a recent CD release containing highlights from forty years of live Jazz performances at New England Conservatory's famed Jordan Hall here in Boston. [available from www.necmusic.edu]. This disc celebrates the 40th anniversary of NEC's Jazz Studies Program (the first in the nation), and contains an eclectic and wondrous concoction of great live performances by NEC students and faculty over these years. Included are such highlights as the late Steve Lacy performing an inventive soprano sax solo performance of "Thelonious;" Ran Blake's solo exploration of "Round Midnight; female vocalist Dominique Eade soaring on "Go Gently To The Water," and George Garzone's tenor sax piercing forth in front of Bob Moses' fiery drum work on Coltrane's "India". This live recording is simply marvelous in capturing the ambience and spaciousness of Jordan Hall, one of this country's premier performances spaces.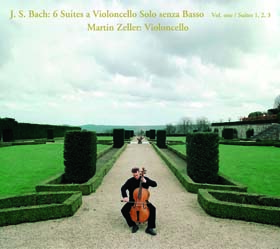 The capturing of the beauty of particular recording spaces is just one of the many joys in listening to Todd Garfinkle's MA Recordings over the years. In Garfinkle's latest project, a recording of cellist Martin Zeller performing J.S. Bach's Six Suites for Violoncello, BMV 1007-1012 [MA Recording MO73A], Garfinkle's pristine recording techniques again offer wonderful listening gifts. Zeller is a master craftsman, bringing forth fluid, flowing lines on his resonant instrument, while letting other notes linger and decay into the spacious Belgian church venue. Here is a work of intimacy and complexity laid bare in all of its virtuosity, myriad textures and emotional sweep.

Also keep an ear out for the young cellist, Camden Shaw, heard most recently on the Unipheye Music Label [www.unipheyemusic.com] in solo performance of J.S. Bach, Kodaly and Ligeti compositions. The young cellist is dynamic and brave in his playing, and this recording takes a totally different perspective: a solo concert in an intimate, small space lending a wonderful up close and intimate perspective to the textures and tones of Shaw's instrument and his vivacious presence.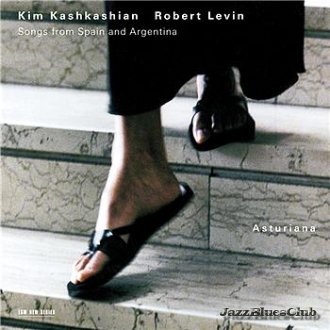 Finally, a last pull from our Grab Bag brings into our hands the magnificent recording of classical songs from Spain and Argentina performed by violist extraordinaire, Kim Kashkashian (who is also on the faculty at NEC), partnered with pianist Robert Levin. Their recording is entitled Asturiana [ECM 9679-02], and this recording is a pensive and deeply involving musical journey. Every nuance of Kashkashian's glowing and deep viola tone is ravishingly revealed as she brings the viola into its own as a solo vessel for unlimited expression. Levin's accompaniment is masterful, adding intricate colors and textures to these ancient songs of home and love. The drama of this recording is spellbinding as is its recording quality offering great textural detail and a keen sense of aliveness. The final strokes of Kashkashian's viola, surging upwards on the close of a moving Argentine folk song, will make any listener yearn for more into the New Year…





We welcome any suggestions for audiophile recording gems. Please write to nelsonbrill@stereotimes.com