Music from Tanglewood, 2011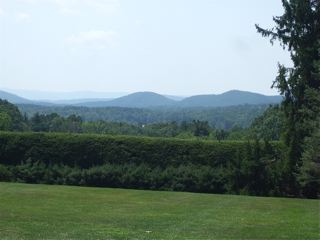 Nestled within the embrace of the rolling Berkshire Hills of Lenox, Massachusetts is Tanglewood, one of America's most cherished and storied summer music venues. The 2011 Tanglewood season has just begun and with the late afternoon sunshine waxing and waning over the verdant landscape, I make my way from Boston to cover some of this season's concerts and share some of the rich musical narratives spun in this greenery, and encourage all to make the journey to this special place dedicated to music making.

Arriving through the Bernstein Gate, I make my way to the entrance of the historic mansion, "Highwood," which sits like a gracious New England host presiding over the lawns and towering maples. Everything is perfectly still in this early evening moment. The only sound to be heard is the stirring duet of a lone cardinal singing in a nearby majestic pine, mixing with the rich baritone voice of an intrepid Tanglewood Music Center fellow singing a Wagner inspired gale in a nearby practice shed. At the front entrance of the private club at Highwood, one is immediately greeted by a black and white photo of a young Leonard Bernstein, taken of him at a celebration held in this very hallway. Here, a debonair Bernstein is concentrating totally on the gentleman standing in front of him, who happens to be the be-spectacled composer, Aaron Copland (in whose honor a sculpture was recently erected in a garden at Tanglewood). In the photo, Copland is seen deeply involved in expressing some elusive thought to the informal audience surrounding him, with his hands gesturing in emphasis towards some unknown vista or uncharted musical idea. The expression of the young Bernstein is filled with wide-eyed admiration and wonder. It is as if Bernstein is listening to something strange and new to his ear, something bewildering yet beguiling. Here then, (through these photos of Masters past) we are ushered into the next chapter in the illustrious history of Tanglewood. We come, like Bernstein, wide-eyed to listen to the wonderment created by the masters of the present; those young musicians who have been invited to teach and perform here and the composers and orchestras of this generation who will lead the music into the future.

This evening's concert is being held at Ozawa Hall ("Ozawa"), a most beautiful musical venue with acoustics as clear, natural and dynamic as you can ever imagine. Ozawa is a modern, smaller version of the shoe-box design that is the venerable Symphony Hall in Boston, with a feel of a welcoming summer camp dining hall; down to the green cushions on each wooden chair and the bell that is rung on its outside porch to announce the start of every performance. The stage is beautifully set within wrap-around wooden porches and balconies, with the back wall of the hall being removed before each concert to reveal the lawn and the vista of the Berkshire Hills beyond. The sound of Ozawa is absolutely riveting, with a quicksilver revealing of every instrumental and vocal nuance, texture and tone. No prodigious tuba player bellow; no gregarious piccolo flirt; no wisp of bow on high string can escape the limpid, revealing ambient space that is Ozawa's forte. Each sound is revealed and projected with luminescent power, down to the faintest quiver and whisper. Sounds float effortlessly to the back of Ozawa on a column of air and decay naturally in the expanse of lawn and hills beyond.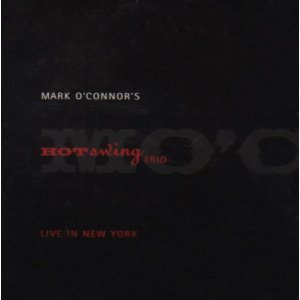 This spectacular quality of Ozawa's acoustic space was perfectly mated to this evening's concert that featured the sweeping melodies and sharp-shinned textures of violinist Mark O'Connor and his String Quartet. Past recordings by O'Connor, including his 2004 Hot Swing Trio's Live In New York [OMAC Records] and his earlier masterpieces with producer Steven Epstein at the helm (notably The American Seasons [Sony 89660] in which O'Connor is accompanied by the ember glow of strings provided by the Metamorphosen Chamber Orchestra, superbly recorded in Mechanics Hall, Worcester, MA), O' Connor has mined the veins of Americana with a unique compositional flare. Tonight at Ozawa, O'Connor and his quartet performed his String Quartet No. 2, "Bluegrass" (2005) and his String Quartet No. 3, "Old-Time" (2008), the latter commissioned by the Hudson River Commission marking four hundred years of music-making dating from the first European settlements along the Hudson River. "Bluegrass" opened with furrows of string emphasis, with the four members of the Quartet digging in deep unison (like chopping wood in the liveliness of Ozawa's acoustic space). Jigs, sprightly fragments of Bluegrass and foot stomping fiddle rhythms all collided and meshed in O'Connor's "Bluegrass" vision. Cellist Patrice Jackson swayed aside her cello, bringing a pungent and deep undertow to the lumberjack proceedings. The last note of the first movement melted away with a delicate shimmer as O'Connor, violinist Kelly Hall-Tompkins and violist Gillian Gallagher held the barest touch to their strings, sounding like butter melting away in a frying pan; all soft, fragrant and bubbly. The second movement of "Bluegrass" involved, in part, the ingenious use by O'Connor and Hall-Tompkins of striking bow to only the most diminutive section of their violin bridge, producing a furious chopping, percussive sound that conjured up a freight train ghostly clicking down tracks. Classical elements melded here with old-time fiddle tunes to create a stirring, soulful stew that was ladled by O'Connor's warm violin lines into the bowl of a third slower movement, fashioned around a gospel melody. O'Connor possesses a beautiful, capacious sound on his violin that astounded in its ability to express tonal warmth and string body even on the most rigorous tremolo or slightest vertiginous call up high. Once again, the superb crispness and textural definition provided by Ozawa's acoustic space allowed the listener to follow each stroke and staccato pluck; each sweep up the violin's register and each counterpoint sashay back and forth. As the shards of melody and chromatic angles furiously come to a hushed, unifying final note in "Bluegrass", it was as if you could hear a pin (or splinter) drop in Ozawa Hall. Even the lone cardinal in the distant pines had paused his song long enough to listen to this wonderment created at Tanglewood.

Next time: a report from Tanglewood's main shed with the Boston Symphony Orchestra led by Miguel Harth-Bedoya conducting Higdon, Bruch and Tchaikovsky, with Joshua Bell on violin.

We welcome any suggestions for audiophile recording gems. Please write to nelsonbrill@stereotimes.com