Dee Dee Bridgewater, "Eleanora Fagan: To Billie With Love From Dee Dee Bridgewater"
[DDB Records]
June 2010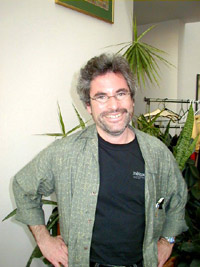 There may not be a more vital singer than Dee Dee Bridgewater on the Jazz scene today. Trying to keep pace with this intrepid explorer of many musical styles and landscapes can be a joyful challenge for any listener. Last time we reported on Bridgewater here at The Stereo Times, she and her vibrant band were lighting up the stage at the Theatre Maisonneuve for the Festival International de Jazz in Montreal in the summer of 2008. (BTW, this summer's Festival de Jazz in Montreal portends to be another great showcase of international sights and sounds; go to www.montrealjazzfest.com for more information). Bridgewater's 2008 Montreal performance was composed around her brilliant 2007 recording, "Red Earth: A Malian Journey" (DDB Records). In that recording, Bridgewater mined the deep connections between her African heritage, (the oral traditions of the Griots and the melodies of the Kora), and the musical veins running through the bedrock of the Jazz and Blues traditions of this country. Now, a few years later, we have the product of Bridgewater's latest musical journey: "Eleanora Fagan: To Billie With Love From Dee Dee Bridgewater" [DDB Records], Bridgewater's love letter to the legendary vocalist, Billie Holiday. This loving tribute is delivered in superb fashion by the crack recording team of Al Schmitt and Doug Sax, who wrap its peerless performance in a crackling alive environment imbued with natural image dimensionality and a soundstage that is texturally lucid; all to match the buoyant energy and drama that Bridgewater and her band bring to celebrate Billie.

Bridgewater's love letter opens with huge piano strides courtesy of Edsel Gomez (who appeared with Bridgewater on Red Earth and in the 2008 Montreal Jazz performance), followed by soaring calls from James Carter's tenor sax and a furious rush of wood rims and snare played by the Dynamo himself, Lewis Nash. Above this joyous cacophony, (reminiscent of her Red Earth explorations), Bridgewater enters with soaring, smooth vocals, reveling in her version of Billie and Herbie Nichol's tune, Lady Sings The Blues. This first number hints at just how creative and ingenious the band's arrangements are through out this masterful recording; here, grafting a swirling African rhythm to the original tune, lending it a novel, hard-driving delivery. Special note should also be taken of James Carter's soloing here on tenor sax, as he maps out a creative journey in interstitial space, hitting lightning quick staccato notes on unpredictable beats. Whether on tenor, soprano sax or bass clarinet, Carter is a Swinging Master on this recording, lending new, uncharted sonic territory to Billie's repertoire, whenever he speaks (or honks).

And speaking of hard driving, there are a number of cuts on this recording that will send you SWINGING for the fences with joy. Great examples of this are the tunes, All of Me, Miss Brown To You and (once the skies clear), Foggy Day. On each of these effervescent numbers, Bridgewater brings a frolicking vocal range and a creative sass that provide many dramatic and memorable moments. On All of Me, she scats gleefully next to Christian McBride's muscular bass, with a voice full throated and up front, leaping from dangerously low to walloping high without a care in the world. On Miss Brown, she swings away with dashing vocals all urgent and clear, in duet with Nash ("Nash it to me!") as both of them scamper along furiously with her voice ensnared in Nash's crisp snare drum blasts. Likewise, Bridgewater brings a stew of emotions to Gershwin's Foggy Day, which starts out as an unfolding of warm vocal heat. Here, Bridgewater's vocals are silhouetted against Gomez' soft piano notes, as she languidly delivers her low phrases and ends each one with a tremolo effect, vibrating and dropping her vocal range abruptly. Out of this controlled intensity comes a molten fire building into the tune's urgent Call and Response with Bridgewater scatting around Gomez's bluesy chord solo and McBride's hard driving bass lines. Those same urgent, muscular bass lines of McBride also cast a wonderful spell over Bridgewater's sassy commentary on their frolicking duet, Mother's Son-In-Law. Watch out for this one, as both McBride and Bridgewater dish out the goods: huge low bass pulls and string snaps, alongside Bridgewater's quick, sassy vocal vamping.

This love letter also contains some tears and balladry, showcasing again the masterful creativity of its authors. Good Morning Heartache is a lovely, slow brewing ballad, highlighted by Carter's beautiful solo on bass clarinet. He nips and tucks around the melody, pouring low, long held notes into the stew while Bridgewater meanders through with her polished mahogany vocals. The Blues also get a magnificent work out in the gutsy well-oiled, Fine and Mellow, with Bridgewater slowly turning up her collar against the wind with vocal intensity and urging Carter to "talk to me!" on his brawny, down and dirty tenor solo. And there are powerful statements and tears here too, particularly in Bridgewater's treatment of Billie and Arthur Herzog's song, God Bless The Child and Lewis Allan's poignant and brutal gem, Strange Fruit. The latter tune is delivered with devastating power by Bridgewater, the depth of her emotional involvement absolutely riveting. Every vocal step she takes is taken with a stride of pain and anger, in a landscape painted with brooding bass lines and menacing bass clarinet holds. Those "bulging eyes" and "twisted mouths" of the lynching victims are up in our faces, and we cannot, and dare not, ignore them or this history. The drama concludes with McBride counting the years with his simple bass measures, slowly disappearing into the night.

We welcome any suggestions for audiophile recording gems. Please write to nelsonbrill@stereotimes.com.