Sam Rivers might not be a household name when it comes to saxophone players, but he should be. He has a strong cult following, and I am proud to be among that contigent. At 87 years young, he's one of the handful of octogenarians still actively playing. To put it into perspective, he is older than John Coltrane and Miles Davis, and is only three years younger than Charlie Parker. His contributions and critical acclaim might not be as widely acknowledged and celebrated as those of Davis, Coltrane or Parker, but they still play a pivotal role in jazz. It should not be forgotten.

The breakthrough album for Rivers was his Blue Note debut as a leader titled, 'Fuchsia Swing Song' in 1964. The album features the highly underrated Jaki Byard on piano, Ron Carter on bass and an 18 year old Tony Williams on drums. Ron Carter and Tony Williams went on to fame after joining Miles Davis and forming his second great quintet. It should however be noted that Sam Rivers had been working with Tony Williams since he was 13 years old. He obviously saw the raw talent Williams had.

The style of Fuchsia Swing Sing is somewhat hard to place into an idiom or genre. It's clearly riding the wave of the free jazz movement ushered in by Ornette Coleman, but it's much more than that. It's an amalgamation of free jazz, hard bop and the blues, creating it's own unique sound.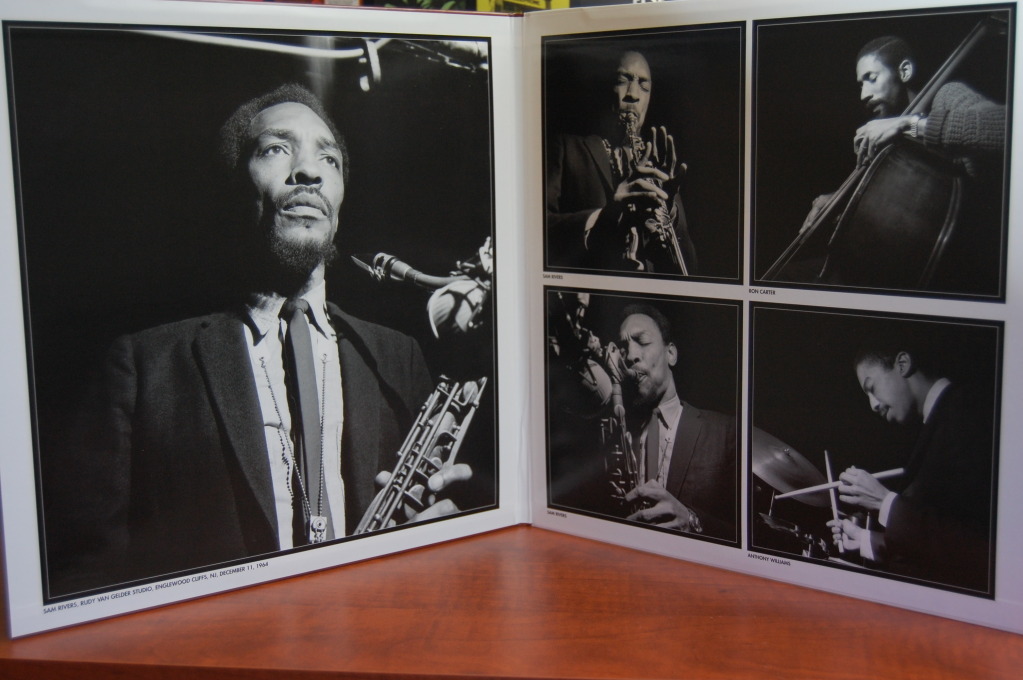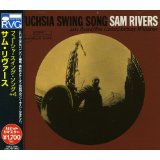 Tracking down this album meant paying handsomely for the now out of print domestic and Japanese CD editions, or the various import vinyl pressings. The Mosaic Sam Rivers boxset was also an option, but that too has been long out of print. Thankfully, Music Matters just released the album in their usual 45rpm x 2LP format. A word to describe it? Superlative. You will not find a better version of this LP anywhere. Like all Music Matters titles, it was mastered by the duo of Steve Hoffman and Kevin Gray. Listening to it was an aural treat. The title track immediately jumps out at you. It's hard to fathom that such magnificent drumming came from an 18 year old kid. Jaki Byard and Ron Carter are both in fine form, and the stellar fidelity makes you appreciate it even more. I really was enthralled by the full bodied sound of the LP on the cuts like 'Luminous Monolith' and 'Beatrice' when Rivers is front and center, wailing away like nobody's business. The music, like the sonics are first rate.

In addition to the wonderful mastering, the packaging is also magnificent. It's issued on thick, glossy sleeves with a gatefold cover of Francis Wolff snapshots of the recording session. Looking at it, while listening to the music makes it feel like you are right there with them at Rudy Van Gelder's recording studio. It truly is something.

I can't recommend this title enough. It will no doubt go out of print. I personally bought two copies because there are certain titles from the Music Matters series that you know beforehand will go out of print quickly. 'Out to Lunch' by Eric Dolphy and 'Matador' by Grant Green come to mind. 'Fuchsia Swing Song' will no doubt join their ranks. Don't hesitate to grab a copy. At $50, it's a relative bargain.
We welcome any suggestions for jazz recording gems. Please write to Atane@stereotimes.com.