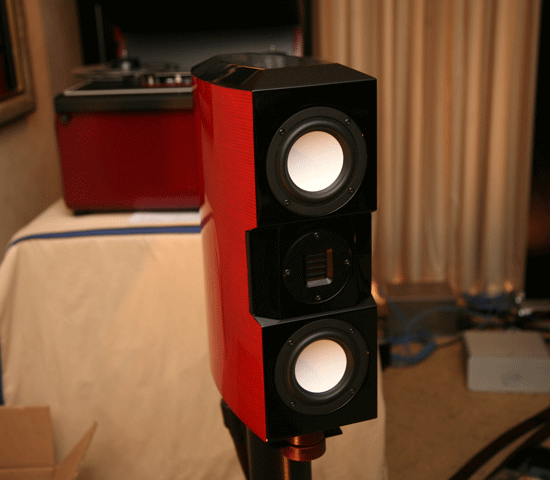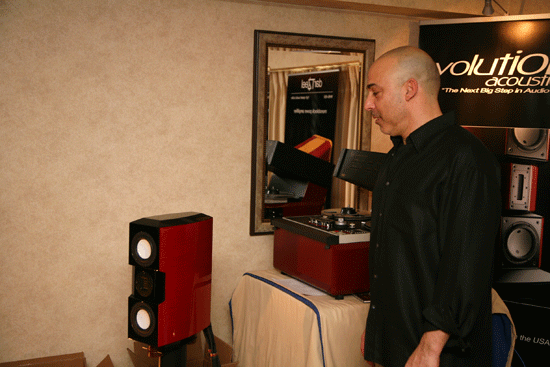 Of all the great sound heard at this year's CES few could equal the amazement that overcame me once I heard the Evolution Acoustics Micro One mini Loudspeakers ($2k/pr). It is expected of any manufacturer to design a big or expensive loudspeaker to sound good. It's far more impressive to make a little loudspeaker sound big and expensive. I expect to read and hear lots about this attractive and affordable miniature marvel.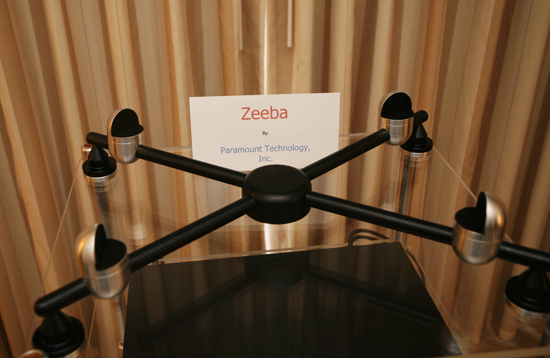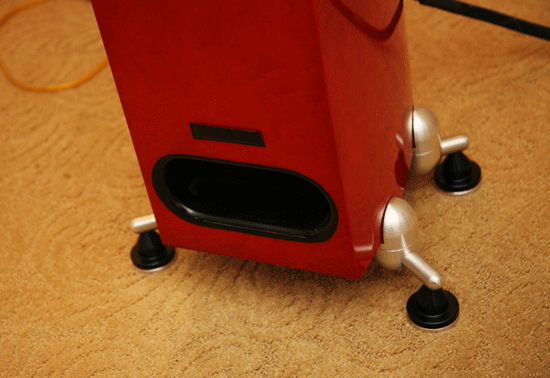 Paramount Technology introduced the Zeeba series of equipment platforms designed for components and loudspeakers that are user adjustable and looked really cool. Above are Acoustic Zen loudspeakers, that I'm told took a leap in dynamic prowess and bass control once placed atop the Zeeba platform. Unfortunately, weight limitations for the Zeeba is a conservative 250 lbs.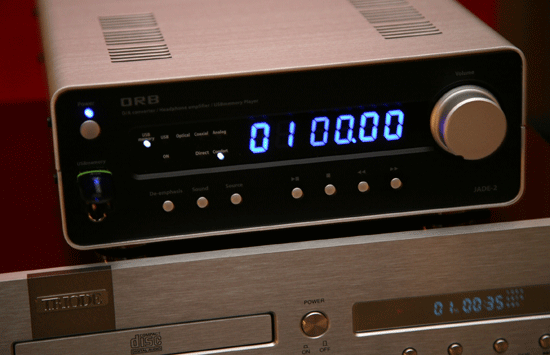 Found the Acoustic Zen Crescendos in more than one room and for good reason: at $16k these are formidable floor-standers and could easily cost much more if their price was based solely on sheer performance. Acoustic Zen's designer Robert Lee has always been a champion for affordable and excellence in his products. Speaking of affordable, featured in this setup was the model TRV-845 SE integrated from Triode Corp of Japan, that retailed for only $6k. Very rare indeed to hear a system of at this level that actually retails for less than $25k total!! Lastly, I found myself smiling for Robert Lee and this super impressive presentation.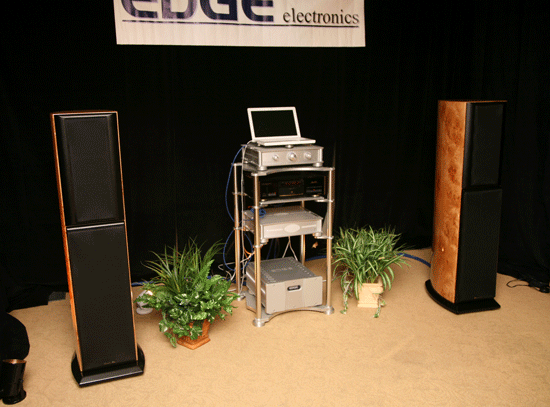 A larger pair of Acoustic Zen Crescendo loudspeakers ($16k) were on demo again but this time in the Edge Electronics room. They somewhat surprised me with their natural tone and excellent sense of ease. This wasn't the first time I remarked on their excellence but this was the first time I heard the Crescendos with their grills attached. Nevertheless, I didn't detect any lack of transparency or a decrease in treble energy. if anything, the sound was actually sweeter and tad more relaxed. The Edge NL series stereo amplifier ($17,500), and G2 preamp ($6k) made the Crescendos sing during my extended stay here. Hats off to this very musical and synergistic combination.