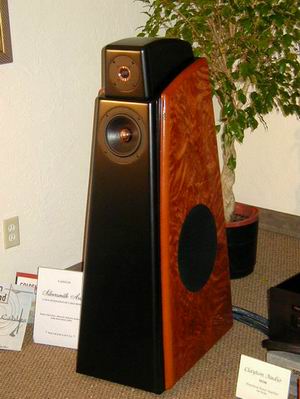 The strikingly built Orpheus loudspeaker is equipped with Audes' proprietary midrange driver and side-firing 10" woofer while offering the successful SEAS Millennium tweeter.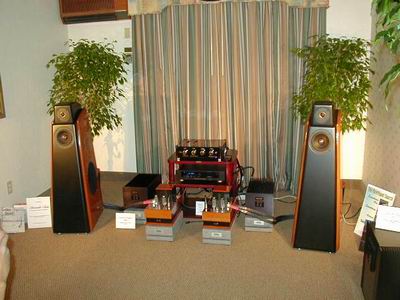 The all triode NS1, delicately rated at 7 Wpc using dual EL34's swooned lyrically with Patricia Barber's Café Blue CD (which I've grown extremely tired of). Bravo to Naum Dorkham for a great looking and sounding room.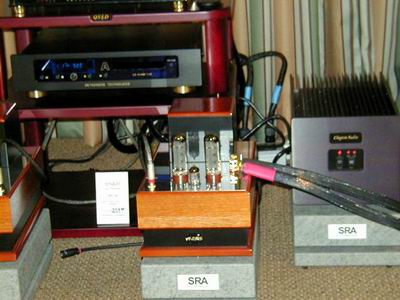 AUDES' Naum Dorkham shows off his latest arrival in the ORPHEUS ($5900) and NS1 pure class A monoblock amplifiers ($3900).